This "Bachelorette" star just tied the knot, and it sounds perfect!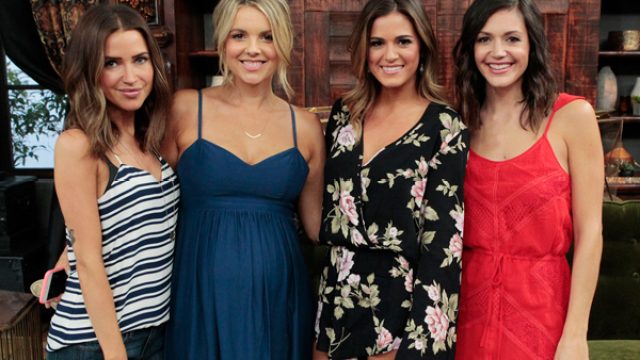 Congrats are in order for one adorable Bachelorette star! Fan fav Ali Fedotowsky is officially married, and we're so happy! The former Bachelorette star tied the knot over the weekend and it sounds just about perfect.
On Friday, Fedotowsky married her longtime boyfriend, Kevin Manno, in a small, intimate ceremony. According to Entertainment Tonight, the couple wed at the Terranea Resort in Palos Verdes, California.
The former reality star is definitely a Bachelorette fan favorite. Though her romance on the show ultimately didn't work out, this happy ending must make it all worth it!
Fedotowsky and Manno — who is a radio host — got engaged in 2015. The two welcomed their first child, a baby girl named Molly, in July 2016.
Their wedding, originally scheduled earlier, was postponed for Baby Molly's arrival!
Come on, who wouldn't rather get to be a part of their parents' wedding day?
According to Us Weekly, the two lovebirds said their vows in front of the gorgeous ocean view at the hotel. Their sweet dog Owen walked down the aisle first, followed by Molly as the adorable flower girl, the publication said.
Back in January, Fedotowsky revealed her wedding plans to Entertainment Tonight, and sounds like kids played a BIG part.
"We're so excited! I'm actually searching online for a little wagon for my niece to pull down the aisle to bring her down," she told the publication.
"We just want people to have fun," she added, saying it would be about 85-95 people.
Fedotowsky's famous friends like Kaley Cuoco and other Bachelorette contestants were reportedly in attendance.
"Kaley [Cuoco] will be at the wedding, but not in the wedding party," the 32-year-old star said at the time. "My wedding party is two people…my sister and my best friend."
Official photos aren't out yet, but we did get sneak peeks from the venue and the photographer!!
The former reality star looked stunning in a lace Alvina Valenta gown as she walked to her husband. Us Weekly revealed that the Golden Coast All Stars band played, "Ho Hey" by the Lumineers at the ceremony.
Everything sounds so freaking dreamy…don't you think?
Congrats again to the happy couple — we can't wait to see more photos as they surface!