This artist's illustrations of some of the icons we lost in 2016 made us happy and sad
We can all agree that 2016 took a lot from us. There seemed to be a higher than usual number of pop culture icons who passed away; many of them unexpectedly. It seemed to happen almost out of nowhere, especially the three way gut punch of losing George Michael on Christmas followed by Carrie Fisher and Debbie Reynolds only a few days later. In a year that had already taken David Bowie, Prince and Alan Rickman, it was almost too much to bear. Many of us just wanted to see 2016 end as quickly as possible, so we could hopefully preserve the icons we have left.
Artist Martin Bruckner, of the site Spaghetti Toes decided to capture his grief over these celebrity deaths the best way he knew how, through his art. Bruckner took a break from his usual art; illustrating the quotes of his 4 year old daughter and other children to pay tribute to his idols.
They're magical.
Here's Carrie
And George Michael
"Damn you 2016. Stop. It. I used to sit in my room, feather my hair up as high as I could, throw on some awesome sunglasses and sing "Faith" as loud as I could when I was a kid. RIP George." he posted on the Spaghetti Toes Facebook
In an interview with Buzzfeed, Bruckner told the site that he only chose to illustrate icons who "were huge parts of my youth." He adds "These people meant so much to so many, including myself, I just wanted to pay tribute to them the only way I knew how."
He drew Prince in all his purple glory.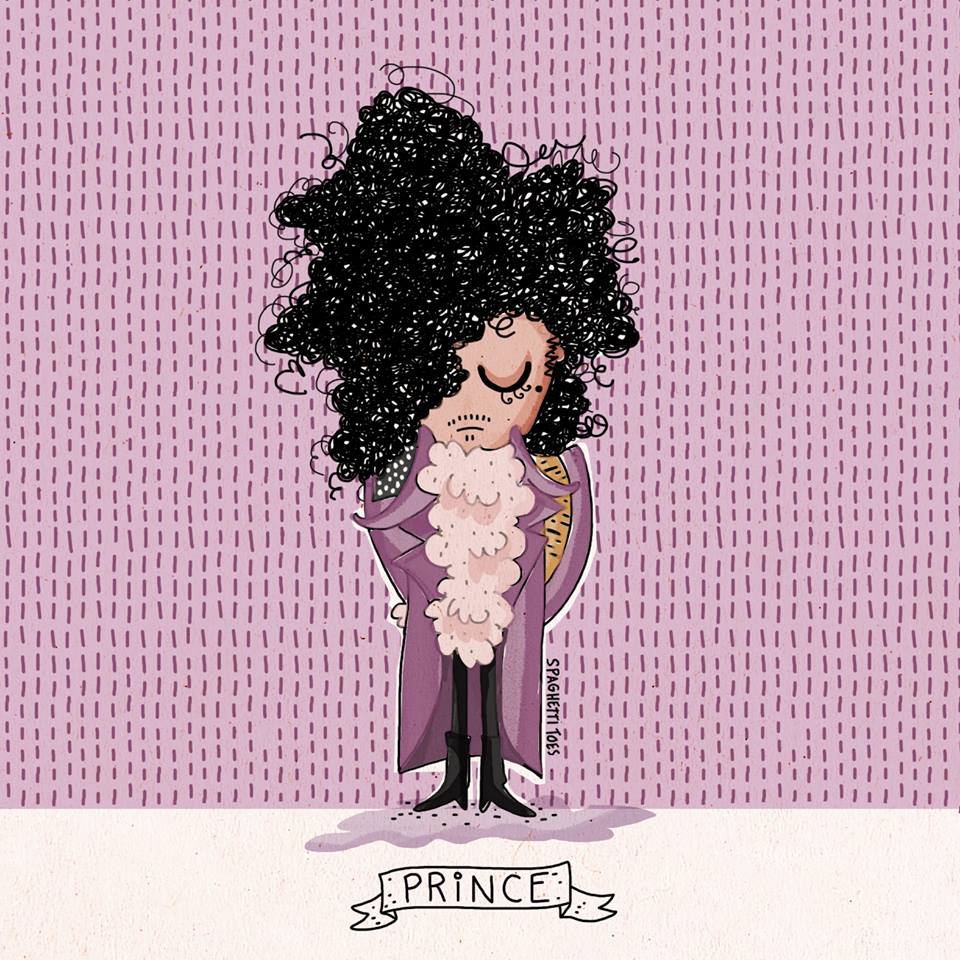 And 1970s David Bowie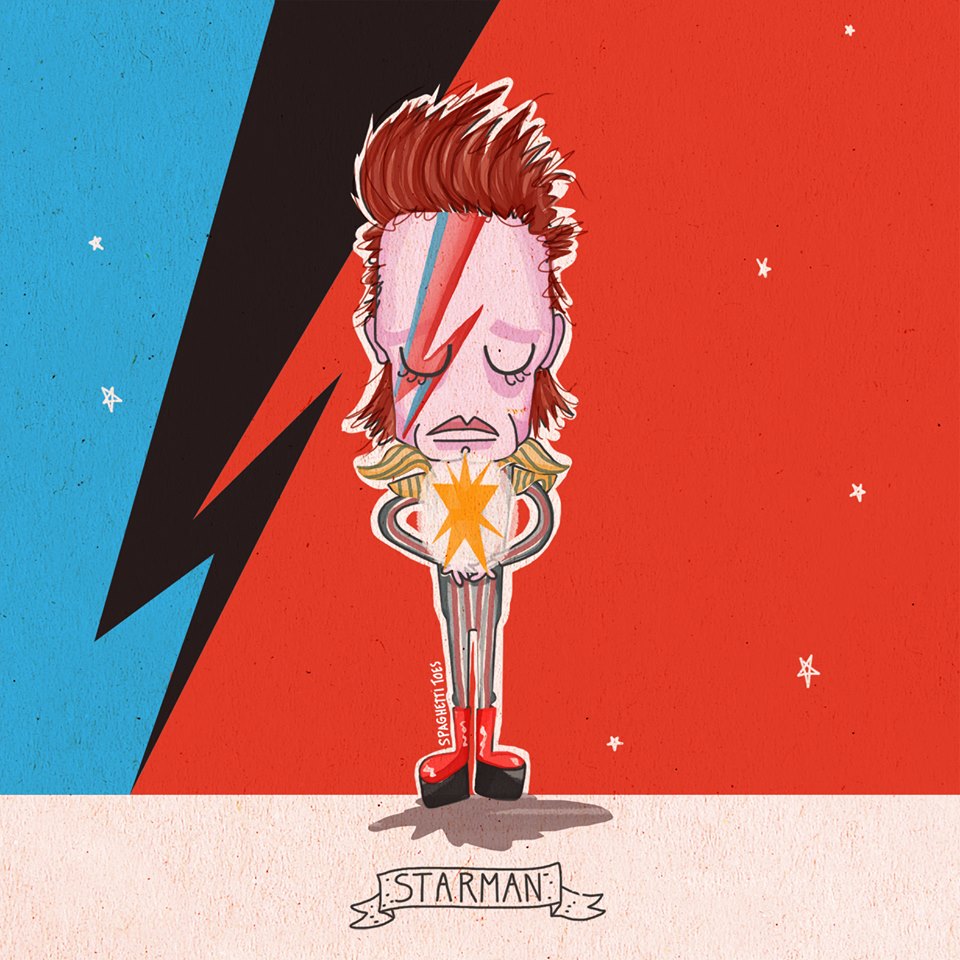 And Alan Rickman the way we know him best, as Professor Snape
In addition to these, Bruckner also did illustrations of Muhammad Ali, R2-D2 and Alf, Gene Wilder as Willy Wonka, Alan Thicke as Dr. Jason Seaver, and singer Leonard Cohen. They are available as prints on his Etsy shop Harp and Squirrel.
He also has a book of his illustrations called Spaghetti Toes to be released in the spring, so there's something gorgeous to look forward to.