This artist imagines cats as historic figures, and you can buy them in case that's something you're into
We can't lie: we're HUGE cat ladies, and we're not ashamed to shout it from the rooftop. So when we saw this artist who imagines cats as historical figures, we were immediately head over heels. Because, seriously, cats in dresses from the distant past? We're into it. Because, truly, who wouldn't freak out about cats as historic figures?!  Super talented artist Christina Hess is blowing our minds with these paintings that are a part of her animals from history project. They're just *so* good!
The creator of these cats as historic figures explained to Bored Panda,
"I didn't want to be that illustrator that painted animals in clothes. But after I completed Queen Elhissabeth for a family friend I realized that I could have fun with this idea. A lot of fun."
She continued,
"Using numerous pets and celebrity animals from charities like Big Cat Rescue for inspiration I started recreating historical icons as animals."
We're so here for it! Here are some of our favorite cats as historic figures:
1. William Shakesbeard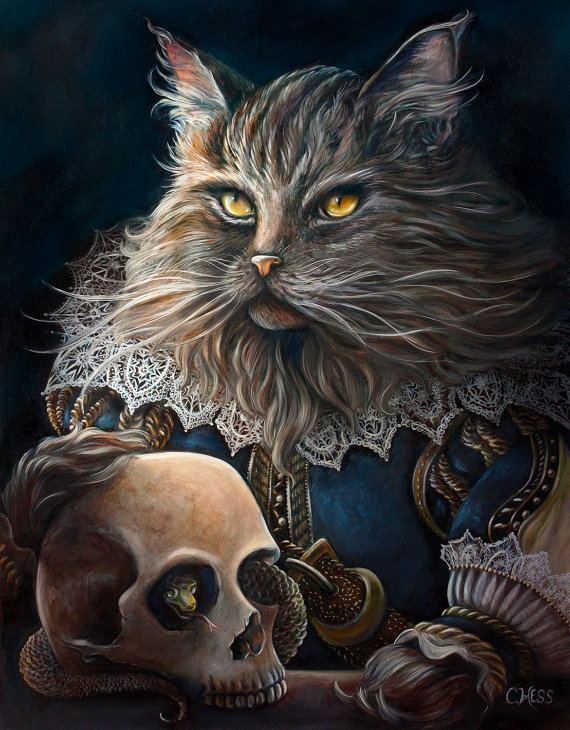 2. Kiddy Roosevelt
3. Queen Elhissabeth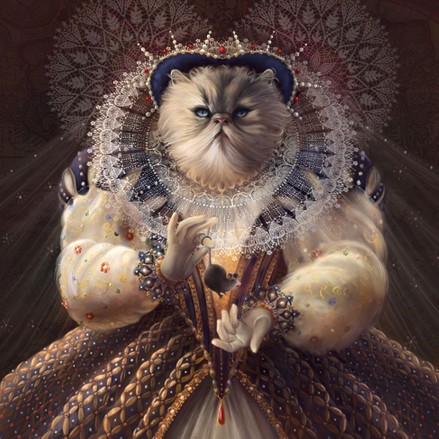 4. S. Leopard and Snowzelda Fitzgerald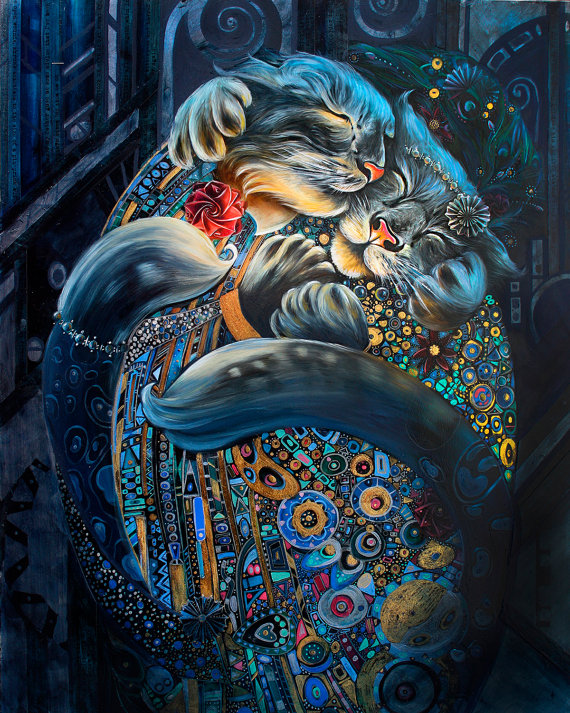 5. Cleopetra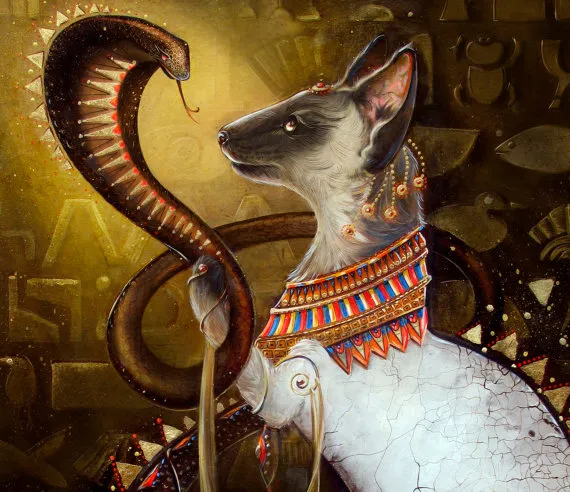 6. Marie Antoinippe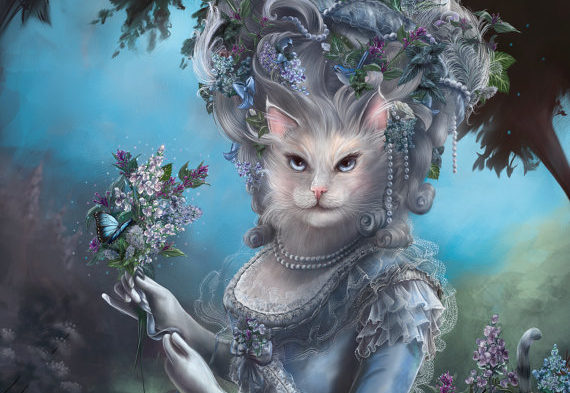 7. Jizo Bodhissatva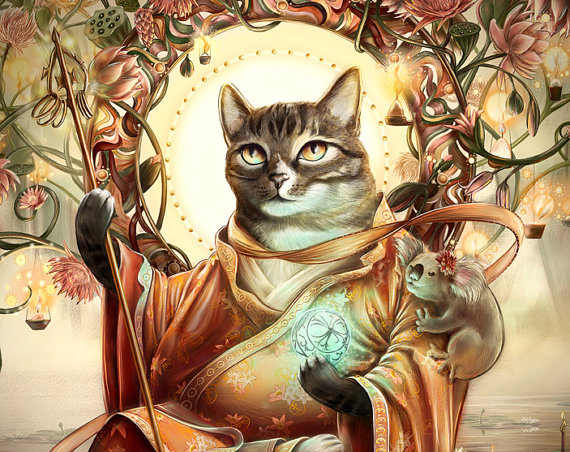 8. Elvis Petme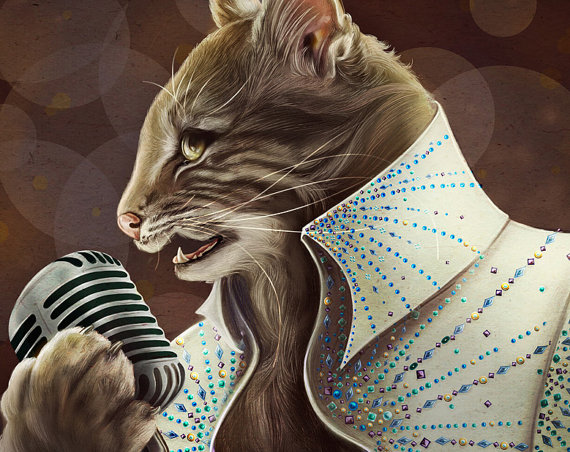 If you're into these adorable little guys, you can grab them at Christina Hess's Etsy shop!