This App Shows You What You Will Look Like with Botox
The high-tech option claims to take the fear and guesswork out of injectables.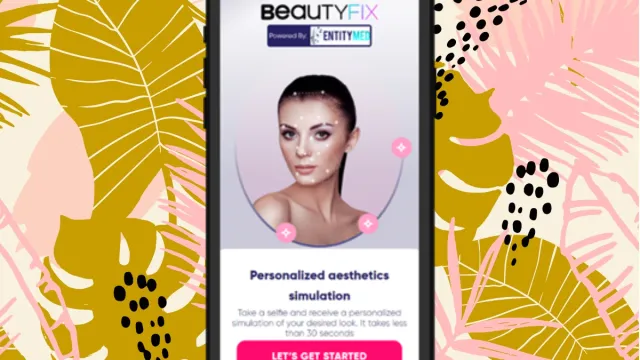 If you're an older millennial and have yet to try Botox injections (even if you want them), the hesitation is understandable.
For starters, the fact remains that Botox (and other brands known as Dysport and Xeomin) involve having a toxin injected into your face or other parts of your body to essentially "freeze" your muscles, impairing their movement. The most common use is to smooth wrinkles and lines in the forehead and around the eyes for a more youthful appearance.
Like any cosmetic procedure, there is the possibility of having adverse reactions, side effects, or unwanted results — especially if you don't go to someone who's right for the job. (FWIW, you should only receive Botox injections from a board-certified facial plastic surgeon, dermatologist, or a registered nurse who's been properly trained.)
Then again, everyone is seemingly getting Botox injections because… well, they work.
Related: 4 Beauty Trends on TikTok That Are Actually Awful for Your Skin
Still, if you're feeling apprehensive about trusting your face to a professional, don't worry — there's now an app to help you see what you'll look like if you do decide to get Botox.
Positioned as a service that can take the fear and guesswork out of injectables, BeautyFix Medspa Aesthetics Simulation Technology is meant to help you and your doctor develop a personalized treatment plan for any minimally invasive cosmetic procedures, including Botox and filler in spots such as your lips, jawline, and/or cheeks.
Accessible on any device or web browser, the app "offers a personalized experience that easily allows you to receive a custom simulation of your desired look," states the BeautyFix website. It takes about 30 seconds to take a picture of your face, have the tech simulate the results for you to see, and then customize your treatment plan.
BeautyFix Medspa says it has tested the app on over 10,000 patients in order to refine its accuracy and make it user-friendly. Here's exactly how it works:
1. Scan and analyze
The app works by first having you upload a photo of your face for it to scan and analyze. You'll want to follow the instructions to take a selfie or upload an image of you without any glasses or other objects blocking your features.
"Make sure that the face is in the middle of the image, your hair is tucked behind your ears, and you have a relaxed and neutral expression for the best results," the medspa advises.
2. Morph your look
The app will then "morph your look" to show how you will likely look post-treatment — aka, it erases wrinkles, plumps up nasolabial folds, enhances lips, accentuates your jawline, and/or adds volume and fullness to your face in order to mimic the effects of cosmetic treatments.
These are 100% a simulation and not the exact results you should expect, but it can give you a general idea of the changes you may see.
3. Get personalized recommendations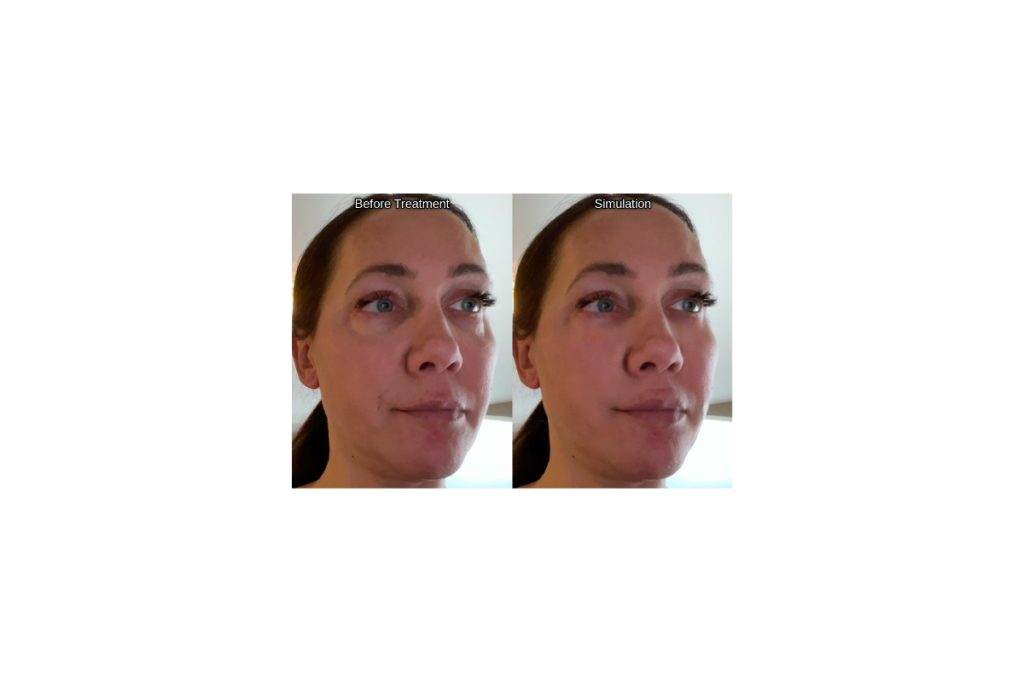 You can toggle between five different modes to choose your personalized treatment plan and save your favorite look. Then, you'll have the option of scheduling an appointment. The "BeautyFixers" can also help you find a provider, work out a financing plan, or answer any questions you may have.
Of course, I had to try it out for myself (see above)! Even though I just had Botox last week, the app said I needed more in my forehead and brow line. It also said I needed under-eye fillers, nasolabial fold fillers, and lip injections.
Suffice to say, this app isn't for you if you are feeling down about the way you look or are grappling with any body image or self-confidence issues. These recommendations are just that… recommendations, and they're supplied by a medspa-backed app, so take them with a very hefty grain of salt. You are beautiful just as you are.
What's more, while the app may seem to allow you to view your results in real time, it should never replace your doctor's consult.
"A detailed customized assessment from your doctor is even better and more realistic," says Ti Jo Tsay, M.D., a cosmetic doctor practicing in Orange County, California.
"Apps and technology these days are very advanced and can give you a good 'gist' of what the results will be, but I always recommend an in-person consultation with your medical  provider so they may accurately assess your face, facial expressions, and any possible asymmetry."
And remember, if and before you do decide to undergo any cosmetic treatment, discuss with your doctor whether or not it's right for you and clearly understand any possible complications, post-care requirements, and more must-know information.
Jené Luciani Sena is an accredited journalist and internationally-renowned bestselling author, regularly seen on national TV outlets such as Access Daily, Today and Dr Oz. Touted as one of Woman's World Magazine's "Ultimate Experts," she's a TEDTalk speaker and a busy Mom of 4.
Read more