This amazing partnership between a delivery service and a canine cancer foundation is seriously making us tear up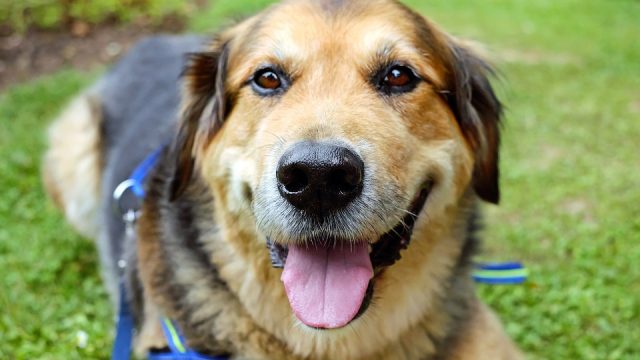 It's amazing when two good things pair up. There's peanut butter and jelly, spaghetti and meatballs, chocolate and everything, and now, dogs and delivery. A delivery service and a canine cancer foundation are teaming up to raise some funds for sick pups, and this program seriously brings happy tears to our eyes. (Moreso than peanut butter and chocolate, which says something.)
The company is called Roadie, and they obviously love their pets. That's why they're donating a portion of all of their proceeds from gigs where animal transport is involved to the National Canine Cancer Foundation, an organization with a strong mission to cure cancer in dogs.
 Since we love our furry companimals, we think this is totally amazing.
Marc Gorlin, the CEO of Roadie, talked about the idea in a released statement:
"Pet owners want to do everything they can when their dogs are struggling, and this can be extremely time consuming and expensive," he said. "Roadie was founded on the southern hospitality notion of neighbors helping neighbors, and this includes our four-legged friends."
Awww.
Of course, Roadie also prides itself on providing safe transport for pets. For dogs currently getting treatment through the NCCF, discounts will be given on rate, as well.
What can you say? There's simply no bond sweeter than that of a human and his or her dog. We're loving the fact that Roadie acknowledges that.