This actress got into character as a Mars colonizer and her experience is truly inspiring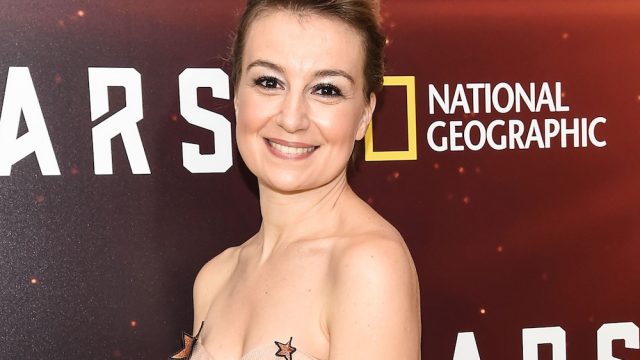 The primary of an actor is to perform and share the emotional truth of their character with a wider audience, but what if their character is someone colonizing Mars 20 years in the future? How does an actor go about portraying the experience of someone they've never met? That is the exact question that Romanian actress Anamaria Marinca has been toying with while filming her role as Marta Kamen in the new National Geographic docudrama Mars. The six-part series focuses on a small crew of explorers aboard the Daedalus who land on Mars in the year 2033, and become the first colonizers.
Co-produced by Apollo 13 director Ron Howard and A Beautiful Mind's Bryan Grazer, the series interweaves the fictional stories of the Daedalus crew with actual interviews from real-life space experts (think Neil Degrasse Tyson and Elon Musk). in order to serve viewers a healthy diet of fantasy, while sparking their interest in NASA's 2020 Mars Rover Launch, and the long-term plan to send humans there.
We were lucky enough to meet the cast and catch up with the actress Anamaria Marinca about her experience working on the project and how she got into character.
HelloGiggles: What most stood out about this acting experience compared to other roles you've played?
Anamaria Marinca: It wasn't the first sci-fi I've done. Actually, I take that back because this isn't science fiction it's "science factual." I did a film about traveling into space — Europa Report. I did discover life in that role, you know a big step for humanity and all that. However, Mars was a learning experience because there were a lot of things I needed to research and imagine because my character isn't someone I know. I mean how many astronauts do you know? I met some amazing people, we had the amazing opportunity to be helped by Dr. Mae Jemison, and we had one week of boot camp with her. So that was all new.
HG: What did boot camp involve?
AM: It was like going back to school. There were tests involved, also lots of role playing about the ways astronauts communicate. I remember having to navigate my way using stars and there were all these amazing problems we had to solve.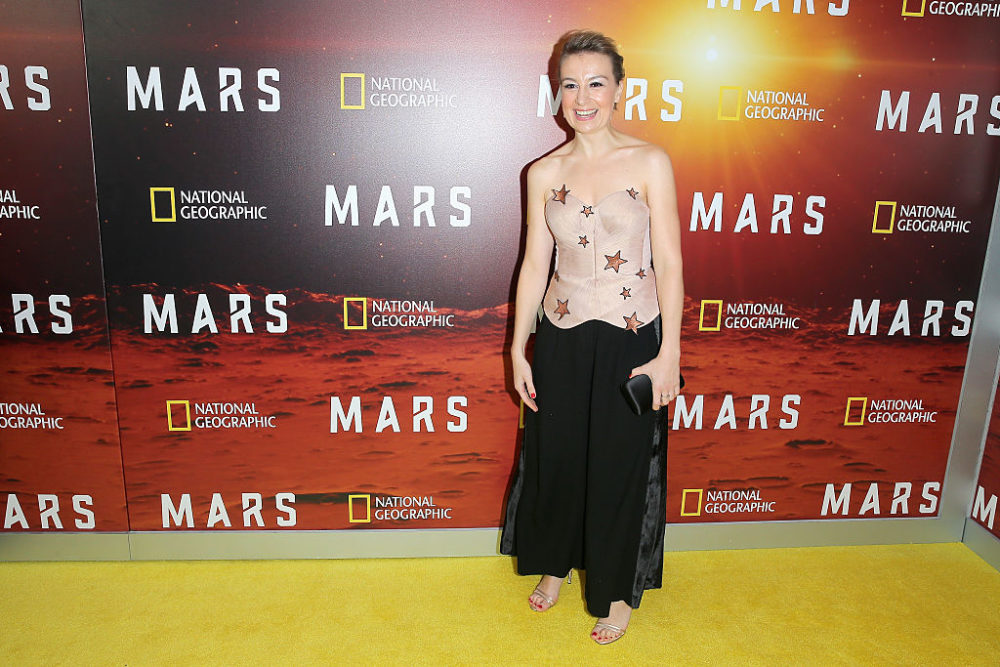 HG: As you've said — you've already done roles that address space travel and those ideas. Would you say there's something innately more existential about playing a character who's exploring space?
AM: Of course there is, I really only care about the metaphors. It's the artistic process — we are here to imagine together what may happen in 50 years time. For humans to put something into action, they have to imagine it first. If we do play our part as story-tellers, then it will have an effect on future generations. All these dramas that we saw when we were young — they not only sparked our interest in science but they broadened our horizons. It's fun to think that someone, who will make the first step on Mars, might watch our program.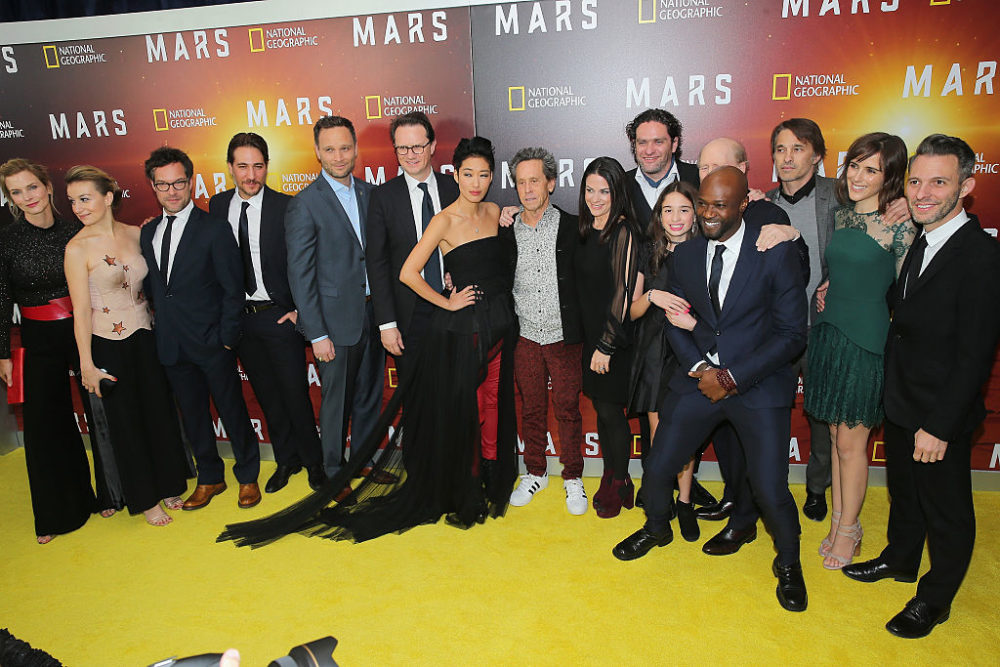 HG: Does this project make you personally interested in the idea of going to Mars?
AM: I'm interested in anything that is challenging. Of course, doing something for my fellow human beings. There's no one who could say no to that when you think of what it would mean for all of humanity. I don't think saying no is an option. I don't think any astronaut asked to do an expedition has said no. I think if you had the chance I would consider myself very lucky and feel responsible to go.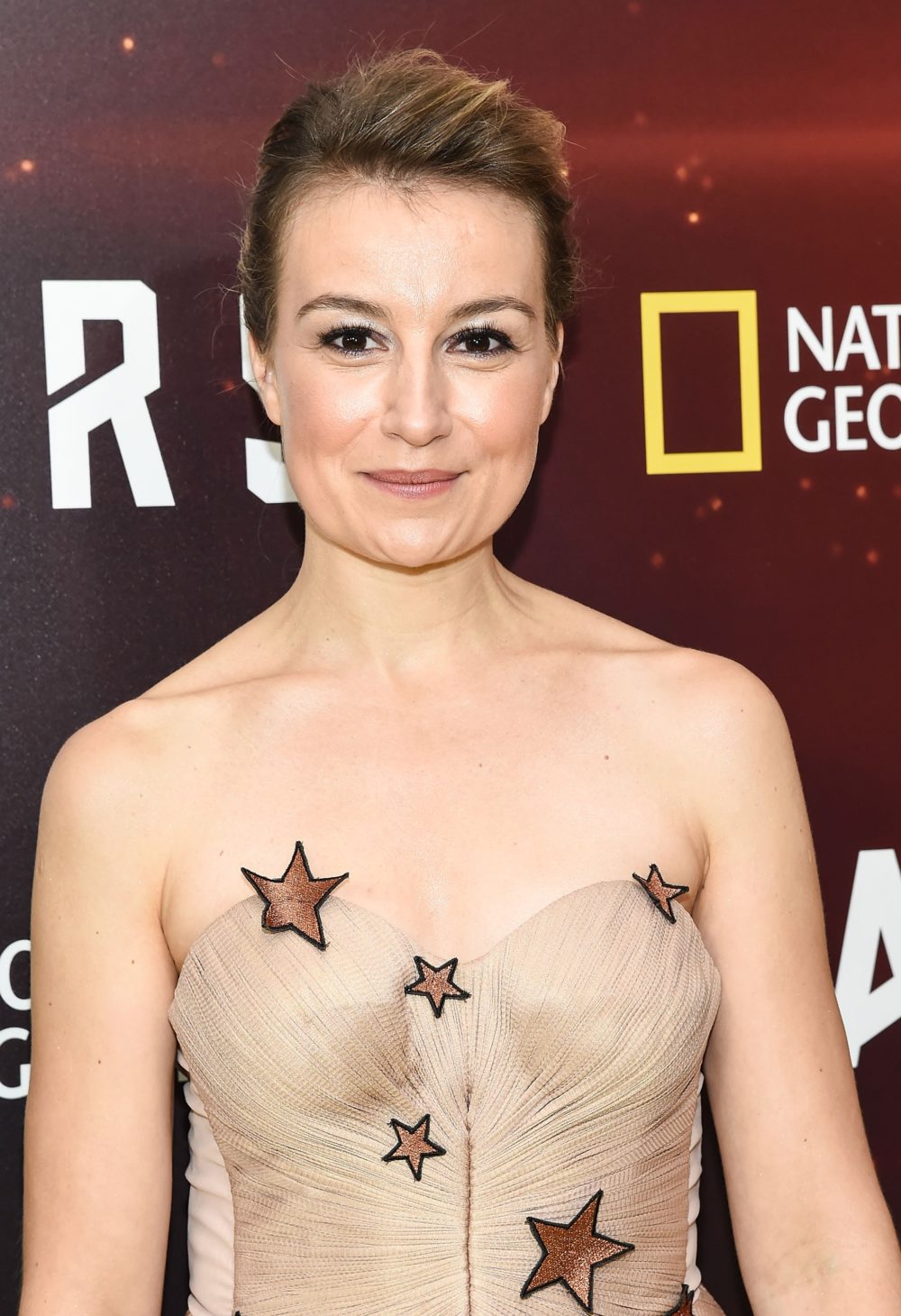 HG: What emotional experience are you trying to convey through your character specifically?
AM: I'm trying not to spoil too much — but I can tell you what I'm after. I'm an exobiologist and a geologist. I'm as much a poet as I am a scientist, Marta's rough around the edges, she's not easy. She's very interesting, I hate the word interesting, but she's someone I had to discover. It's in the script, but you also have to meet them yourself as part of the process. Especially, again, trying to convey someone I don't know in real life. For the drama parts, I made her less of a scientist and more of a poet.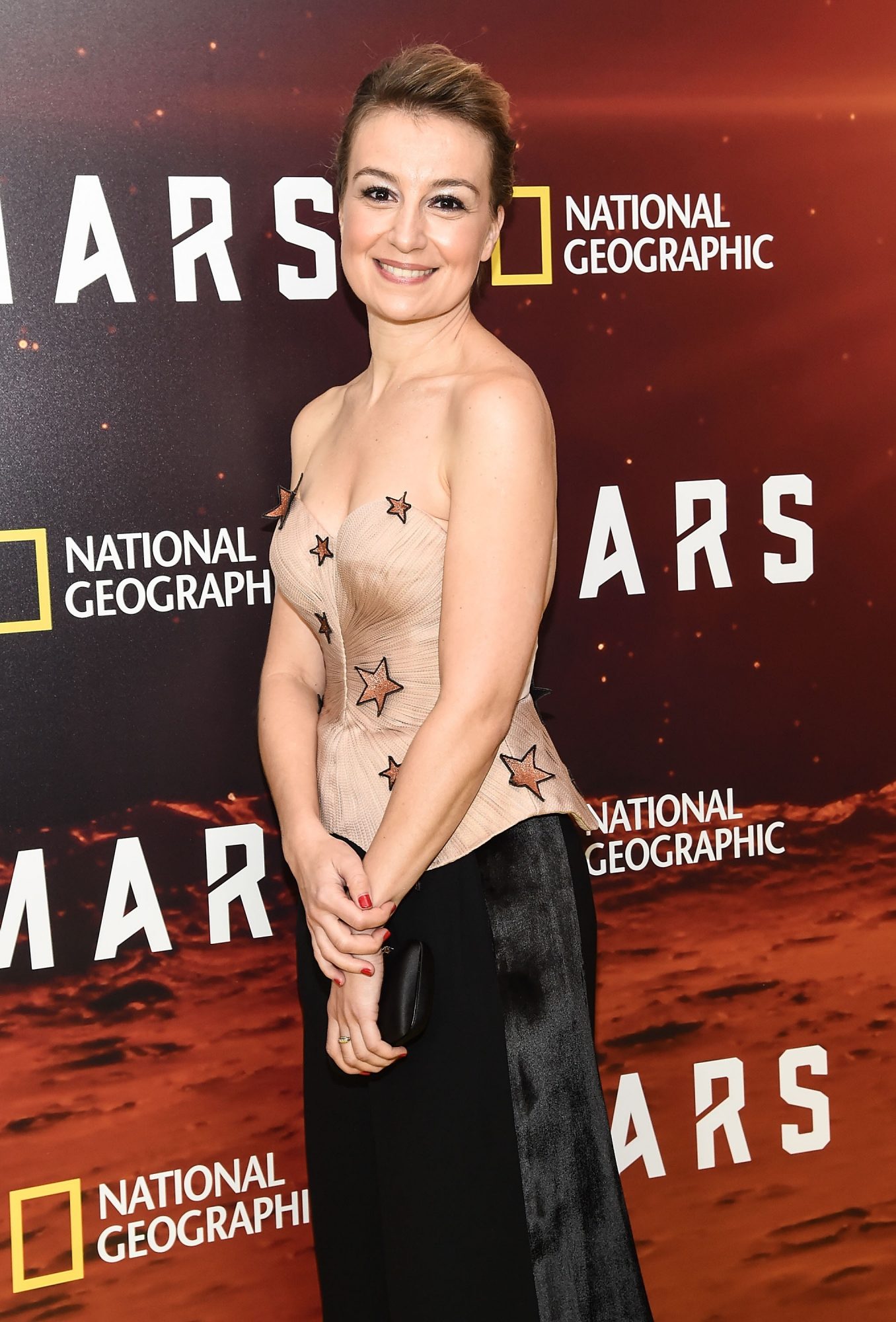 HG: Beyond this project, do you personally have a specific process for discovering your characters?
AM: I train physically, I believe you have to prepare your body and mind. This project in specific was challenging because we were filming in the desert. So, I was feeling disoriented in general and I tried to channel that into my character, all the disorientation forced me to become Marta.
National Geographic's new docuseries is set to debut on November 14.