This 93-year-old bride wants the internet to weigh in on her wedding dress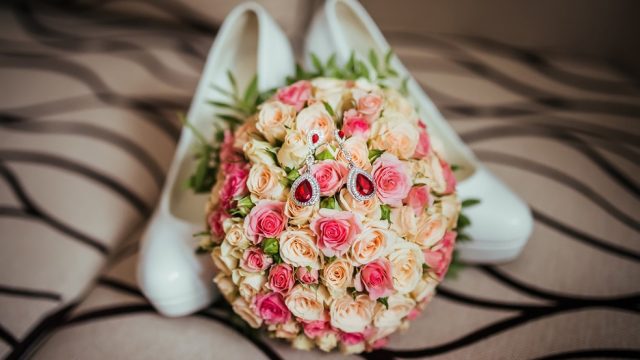 Sylvia Martin wants the world to know that all brides don't necessarily wear white. In fact, the 93-year-old bride is likely choosing a red wedding dress to celebrate her upcoming wedding with Frank Raymond next month. But, which red dress will she choose? That's up to the internet to decide.
Martin's story is pretty precious. The Canberra, Australia bride met her husband-to-be at a retirement village. It was reported that Martin actually turned down Raymond's proposals a couple times. Why? Because she thought that taking on his surname would be disrespectful to her late husband. But the pair, who have known each other for 20 years, decided to finally make things official — after Martin realized that name changes weren't mandatory.
So now, Martin is all ready to go. There's just one thing she needs — a wedding dress. After shopping at a store called Birdsnest, her pictures were posted to social media.
We think she looks absolutely fantastic in all of her choices! Frank Raymond is definitely a lucky man.
So many people were inspired by Martin's story — in fact, one wine company reached out to send the couple a vintage sherry or port to help them celebrate.
Really, we're just so happy that Martin has proved that you can find love (or, re-find love) at any age. We wish the happy couple the best, and hope their wedding day is filled with bliss.