This four-year-old had a "Mrs. Doubtfire"-themed birthday party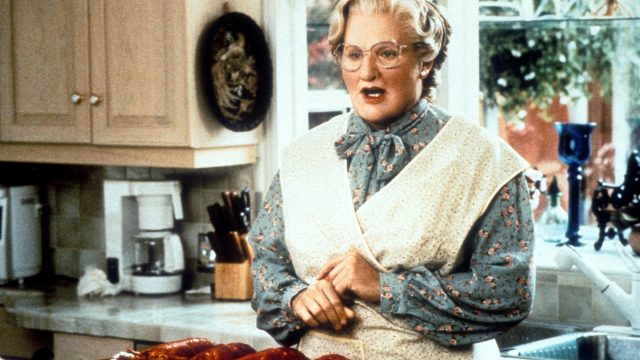 We absolutely love it when kids can appreciate the awesomeness of one of our favorite '90s films, but we have to say we're kind of jealous that we didn't receive an invite to this 4-year-old's Mrs. Doubtfire-themed birthday party. Typically, attending a kid's birthday party isn't anywhere near the top of our must-do list, but we could've easily made an exception for this celebratory ode to Robin Williams' famous portrayal of a dedicated dad-turned-babysitter-in-disguise.
As The Huffington Post reports, Laura Kowalski's son Evan recently watched Mrs. Doubtfire for the first time, and instantly fell in love with the film.
That's not surprising at all, but Kowalski was admittedly a bit taken aback when her son asked for a Mrs. Doubtfire-themed birthday party. After Evan refused to budge on the idea, his mom sprang into action, taking her search for a baker to Facebook.
Her social media search led her to Angie Claxon of Cakes by Sweetypants, who made the amazing Evan's incredible birthday cake, which bore Euphegenia Doubtfire's cream-covered face and came with a set of false teeth.
Kowalski's cousin, artist John Hundley, contributed a drawing of Mrs. Doubtfire to Evan's party. The party favors included custom-made goodie bags and fruit kabobs, which were prepared by Kowalski's mom and came complete with a sign bearing the infamous phrase, "It was a run-by fruiting."
Our inner '90s kid is weeping tears of nostalgia and joy! Who else thinks little Evan has a bright future as a party-planning film critic?