A third woman has accused Ed Westwick of sexual assault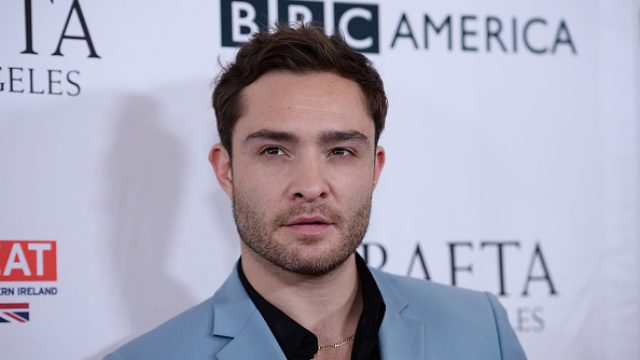 A third woman has come forward to accuse Gossip Girl actor Ed Westwick of sexual assault. In an interview with BuzzFeed News, creative producer Rachel Eck said Westwick sexually assaulted her in a hotel room in 2014. The then 23-year-old said her ex-boyfriend, producer Kaine Harling, had invited her to hang out in a nice hotel in Hollywood. When she arrived, she found Westwick there as well.
Whenever Harling left the room, Eck said Westwick would try to push her up against a wall and kiss her. However, she said Harling dismissed Westwick's actions when she complained, and the actor's advances became more aggressive as the night went on.
"Ed then pulled me onto the bed and aggressively groped me. I shoved him off as quickly as I could and left." She added, "I have never felt so uncomfortable in a situation like that in my entire life.
Eck's assault took place the same year that Westwick's two other accusers — Kristina Cohen and Aurelie Lynn — say they were raped by the actor. Cohen, the first woman to bring charges against Westwick, also linked Harling to her assault. She said that the producer brought her to Westwick's house, where he then raped her.
Westwick has denied raping both Lynn and Cohen. "It is disheartening and sad to me that as a result of two unverified and provably untrue social media claims, there are some in this environment who could ever conclude I have had anything to do with such vile and horrific conduct," he wrote on Instagram and Twitter.
https://www.instagram.com/p/BbSJdyahdKK
Cohen filed a police report with the Los Angeles Police Department on November 7th, and the LAPD is currently investigating her claims. The BBC has canceled its drama starring Westwick, Ordeal by Innocence, and Westwick has stopped filming for the series White Gold.
Eck told BuzzFeed that she decided to come forward with her allegations when other women went public with their stories and she realized she wasn't alone. This shows that speaking out can make a difference, and helps embolden other victims to come forward. We're stronger together, and it's important to remember that now more than ever.