Losing my innocence in a third grade classroom mere miles from the 9/11 attacks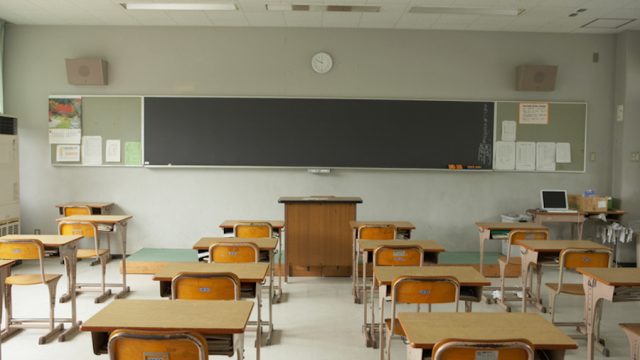 I loved going back to school in the fall.
I was an overachiever eager to soak up knowledge, and, courtesy of my parents, I always had plenty of brand new school supplies in tow. Plus, it didn't hurt that New York City's autumn weather was (and is) amazing. So on September 11th, 2001, I went to my third grade class on what felt like a normal Tuesday.
At the start of our morning lesson, the dean and principal interrupted our teacher to pull students from the classroom. At first, I ignored them and continued my schoolwork. A good student, I was rarely ever asked to leave class—then my name was called, clear as day. When I asked the dean what was going on, he simply replied, "It's a going-home party."
I may have only been 8 years old, but when I heard his answer, I was smart enough to know that something wasn't right. Still, I never would have guessed that two planes had crashed into the Twin Towers just 10 miles away from my elementary school.
Looking back, I commend the adults who I passed in the elementary school halls on my way to the main office. They had to have been terrified, wondering if their loved ones were safe. But for the sake of young students, they kept their composure, hiding the fact that an emergency—a terrorist attack—had occurred only moments before.
I finally made it to the office, where I saw my dad standing and showing no emotion. My father rarely took off from work—the last time he picked me up unexpectedly was when I got in trouble for cutting off a chunk of my hair in kindergarten. I knew something bad must have happened.
Hesitantly, I asked him what was wrong. He just said, "It's an emergency" and that we needed to leave. We walked outside, and I saw people terrified, breaking down all around me—it frustrated me because I didn't understand why.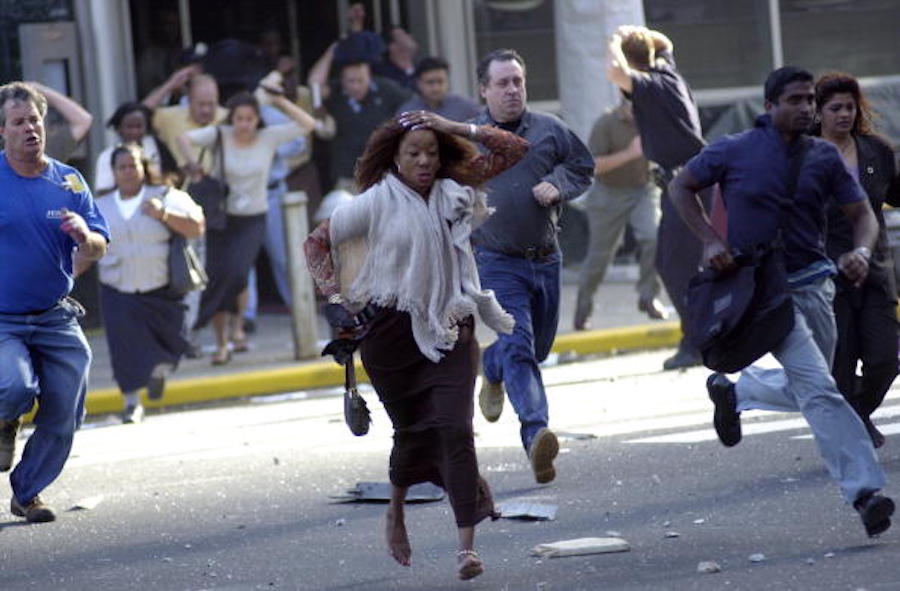 Back at our home in Harlem, I turned on the TV and saw images of planes exploding in the towers and people jumping from 110-story buildings in hopes it might save their lives. I was an innocent 8-year-old child, devastated and confused while I watched what looked like a school documentary about wars that had occurred hundreds of years earlier—but this had happened only hours ago, 30 minutes away from my home.
I began comprehending what had taken place when my family could not get in contact with my older sister; she had been in school just blocks away from the attack. We were terrified until the moment she finally walked in the house, shaking but unharmed. All together, we confined ourselves to one room of our home, grateful to have survived.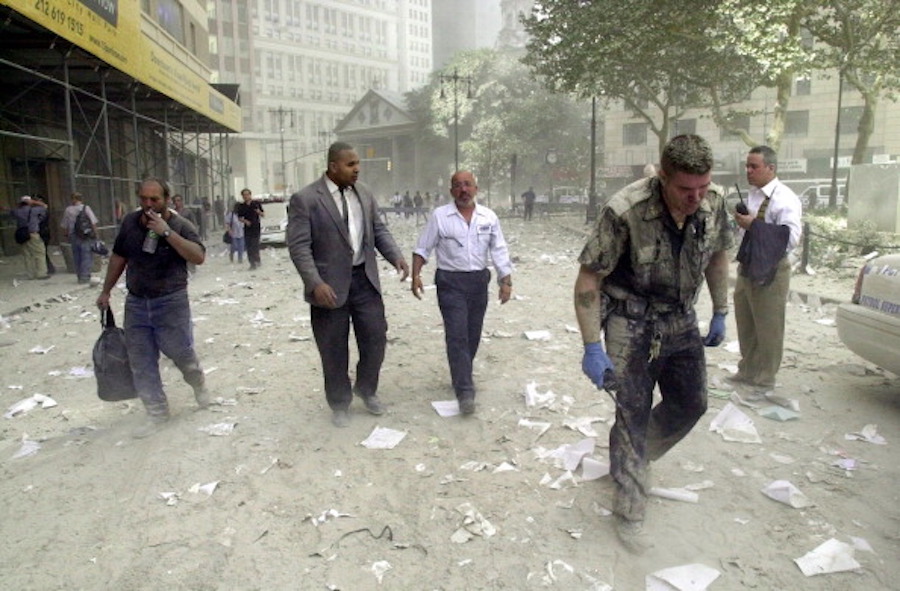 For months, I could smell debris in the air from the attack. To this day, I remember that smell vividly.
The few times when I was in lower Manhattan close to Ground Zero, I could see dust in the air. People walked around wearing face masks to avoid inhaling debris. To my childlike mind, the masks seemed unnecessary—but later I would learn how many people fell ill from inhaling the dust and chemicals all around us.
As I've gotten older, I've realized that 9/11 will never escape my memory. My third grade classmates had relatives who lost their lives. My favorite teacher had someone close to him lose their limbs after jumping out of a window to survive.
Thankfully, I did not lose anyone close to me, but I felt like I lost my innocence. Every time I'm on a subway or in a plane, I pray that what I saw on TV that day in 2001 won't become my reality. I have to find the power to not live my life in fear. To all those who suffered emotionally, physically, and mentally from 9/11, I hope that you've found the power to not live your life in fear. I hope you cherish every moment that you have.