10 birthday must-haves for the inner geek in all of us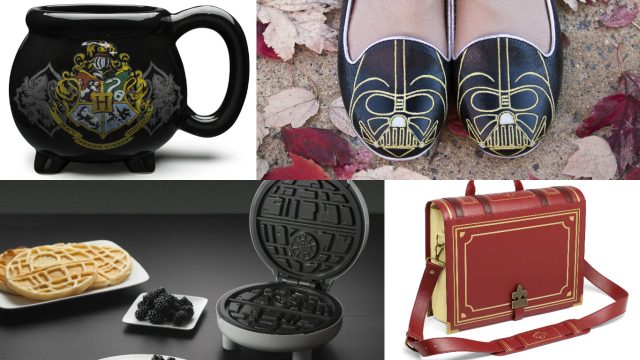 ThinkGeek — one of our most favorite places on the internet to find all things geeky, quirky and amazing — is celebrating a big birthday, the big 1-7! If you can believe it, they've been delivering only the most awesome products into our lives for over a decade, and we hope they stick around for at least a hundred more (or, however long we're going to be buying Star Wars products).
In honor of their birthday, we went ahead and rounded up some of the best and coolest things you need to buy ASAP. Get your credit cards ready, you're gonna want it all.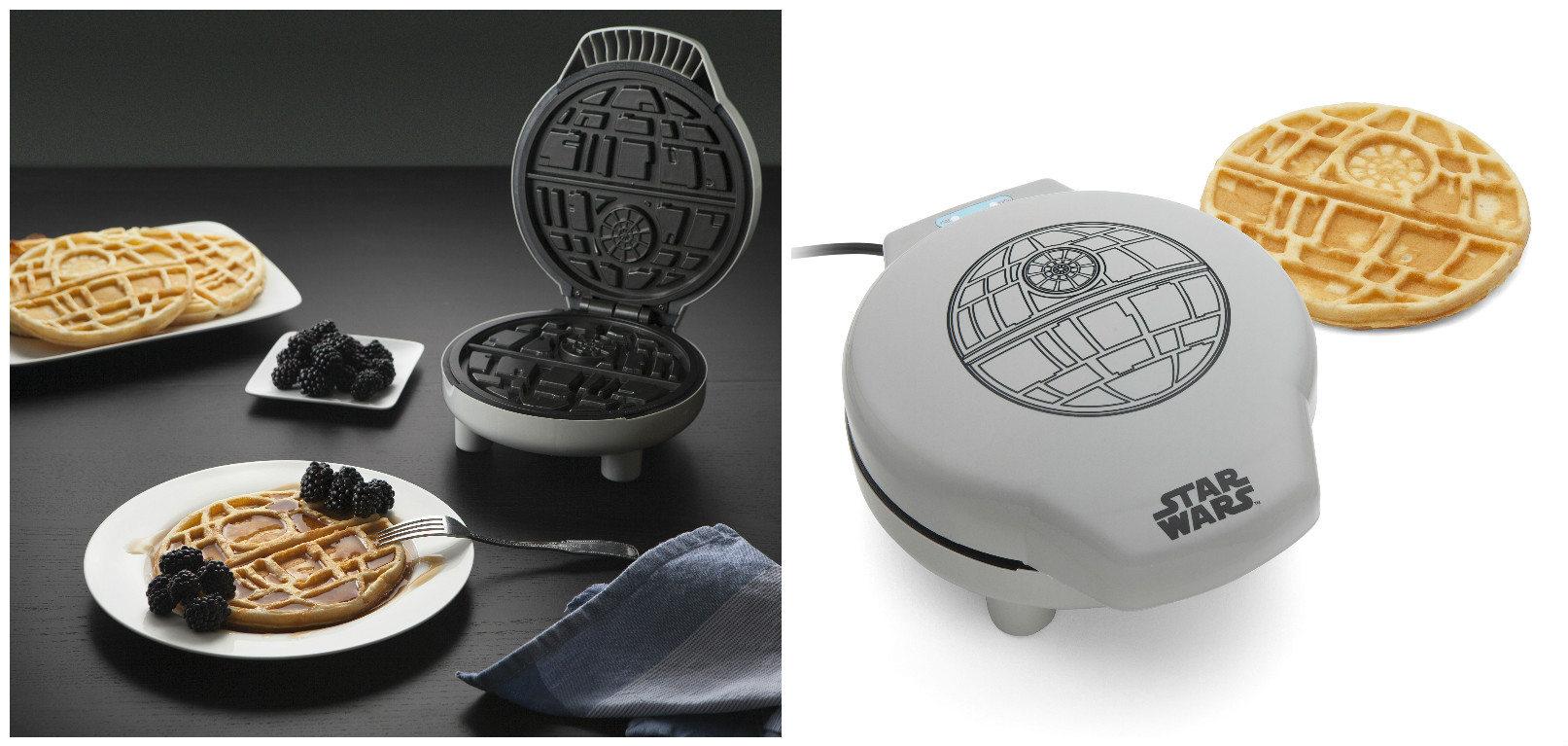 In the words of the wise sage Leslie Knope, the three most important things are "friends, waffles, and work." The order doesn't matter, but at the time she probably wasn't thinking about waffles in the shape of the Star Wars Death Star. Yup, Death Star waffles immediate bump this to the top of our priority list, and can someone please pass the syrup?!
You can't "ready battle stations" every single day of the week, but you'll sure FEEL like you are, walking around in these ah-mazing Darth Vader flats! Star Wars is embroidered in big letters on the back, and even better, they're not even leather! As the product description reads, "No banthas were harmed in the creation of these shoes." Good to know!!
While you will probably never get the chance to feast in the Great Hall yourself (but also, never give up hope that your Hogwarts acceptance letter is just lost in the mail), you'll sure feel like you're sitting with Harry, Ron, and Hermione drinking out of this mug. It's perfect for coffee, tea, or your favorite love potion.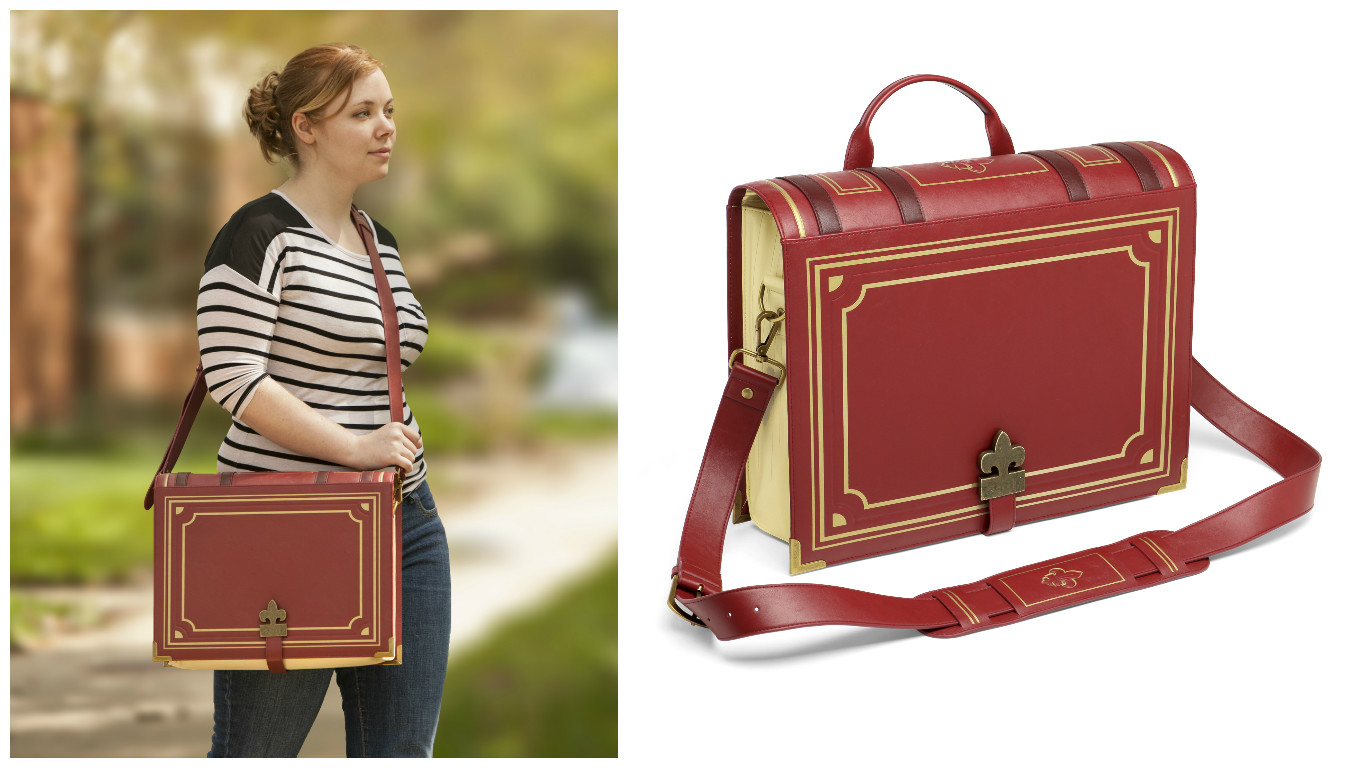 Want to look and feel like you've just come from the library all the time? If it's a YES, then this messenger bag NEEDS to be in your life. You can carry around books in it, obviously, but it's also big enough to fit up to a 15″ laptop. Old(e) dusty book smell, not included.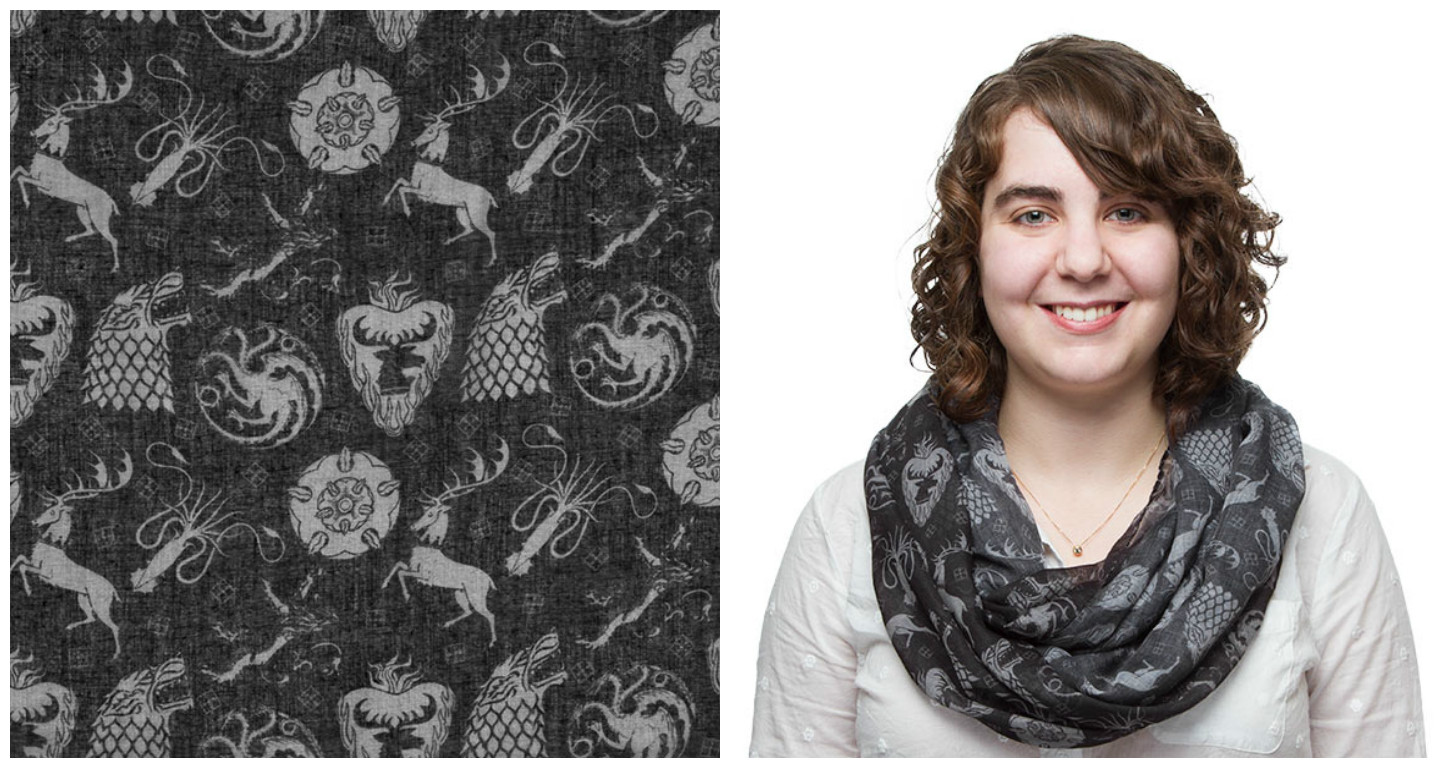 Picking a House to align with in Westeros can be tough, and there's not always going to be a lil' Lyanna Mormont reminding you that Jon Snow is the King of the North. In case you find yourself in a situation where you need to align with the Starks — or the Tygarians, or Tyrells, or even Lannisters — this infinity scarf with ALL the house sigils is perfect for every occasion.

Obviously, the next best thing to having a dragon (or three) of your own is being able to eat a dragon CAKE. No, not a cake made out of dragons, but instead a cake in the shape of a resting dragon, tightly cuddling its three unhatched eggs. Is this perfect for every single occasion; like birthdays, weddings, holidays, or just because? Absolutely.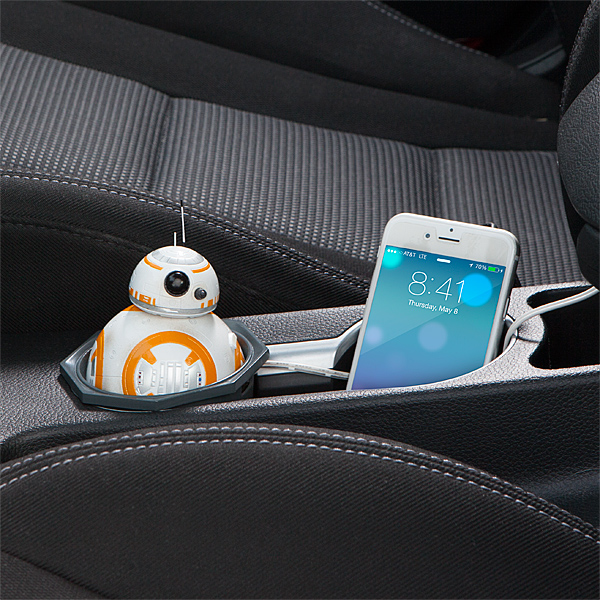 Do you ever climb into your car and think, "Wouldn't BB-8 be a cool co-pilot?" Since that dream probably won't become a reality anytime soon (but if it does, we'll let you know ASAP), the next best thing is snagging one of these BB-8 car chargers for yourself. The little droid comes with two USB ports to charge not one but TWO devices. It also beeps and boops like the real BB-8, so you can pretend you're really piloting a X-Wing as you drive down the highway.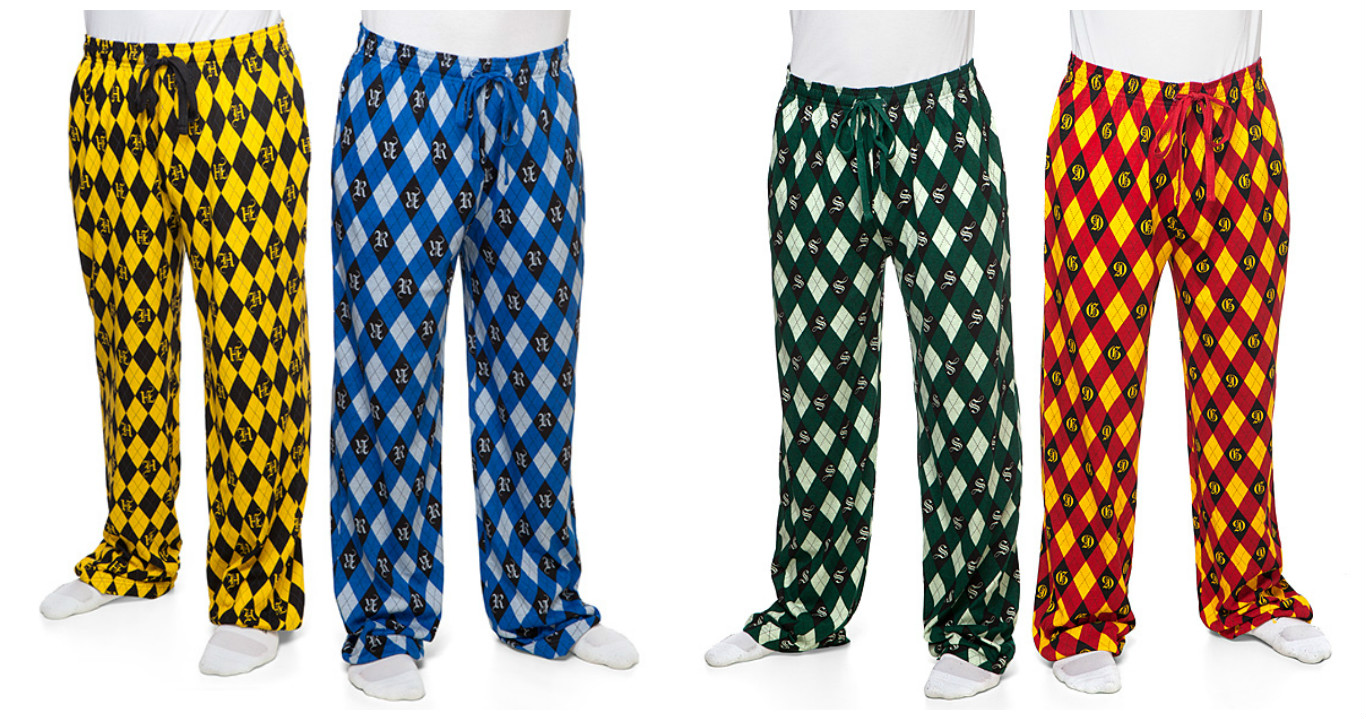 Every room can be a Hogwarts common room when you're rocking these lounge pants. While you might not have a robe to call your own, these pants are the next best thing, and be sure to stock up on them in your House color (Or, pick a new house!). No one's going to judge a Ravenclaw for wearing Hufflepuff pants during a Netflix binge.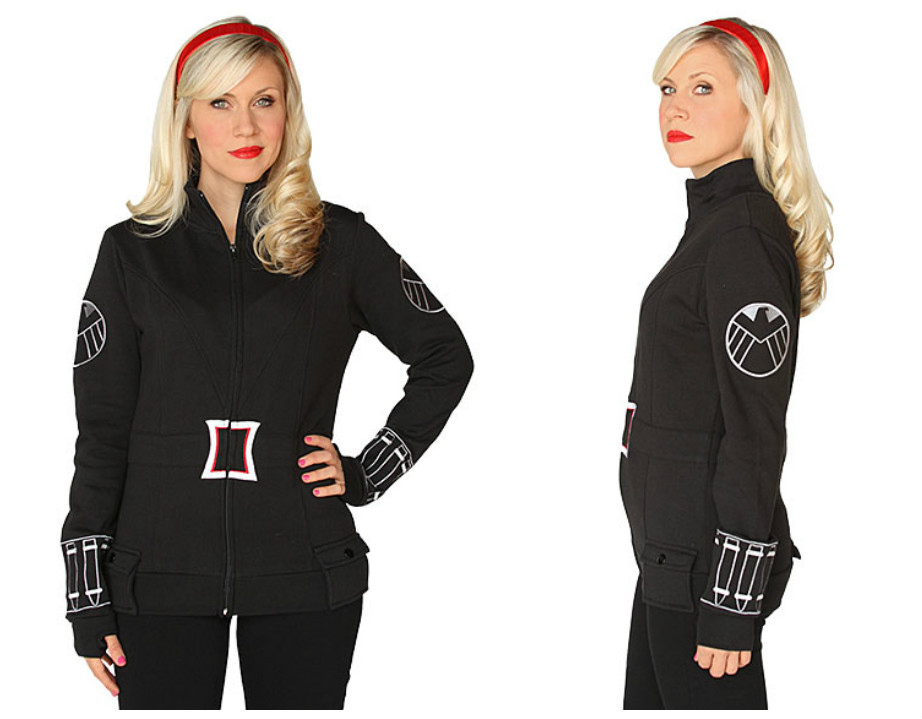 Whether you're going to work, running errands, or trying to save the world, you're going to need some amazing threads, and this Black Widow inspired jacket will do just fine. Its got the iconic design of Black Widow's costume sewn onto the sleeves, with the awesome bonus of having thumb holes. With the S.H.I.E.L.D. logo on both sleeves, it's subtle enough to wear all the time, but also proudly states, "stand back, I've got this."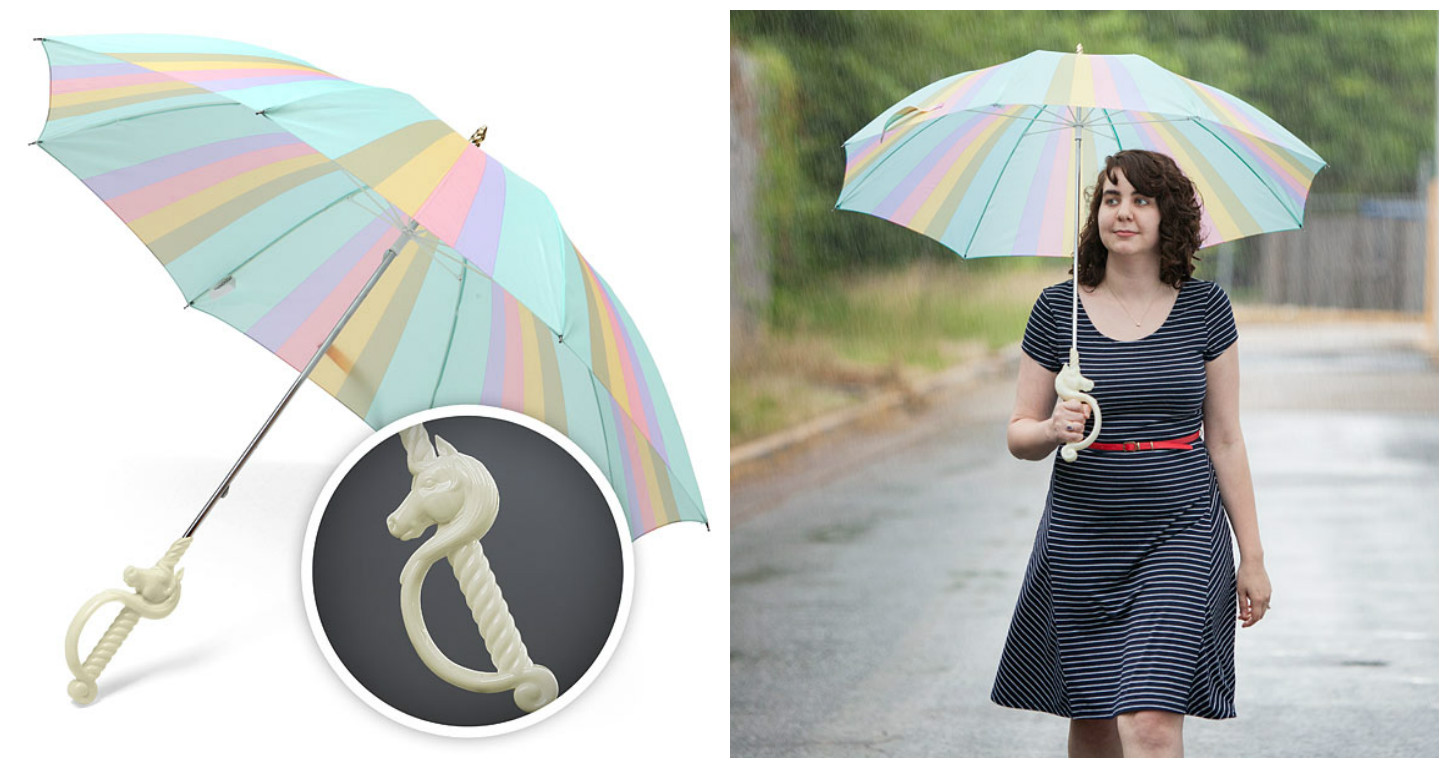 Why carry around a boring, mundane, dull umbrella when you can have one featuring every color of the rainbow? Oh, and also a unicorn. The unicorn is the most important part of this. You're going to wish for more rainy days once you own this.