6 fun things to do with your mom on Mother's Day so you don't have to get her another bouquet of overpriced flowers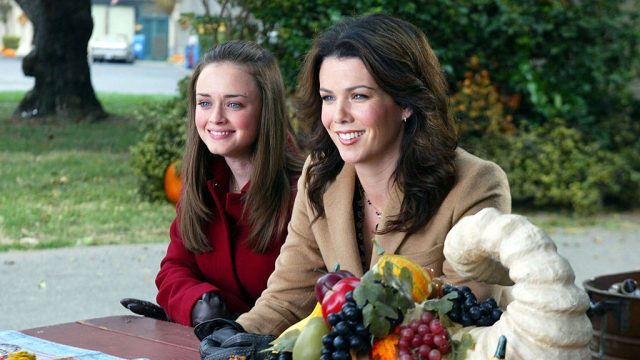 It's coming up: Mother's Day arrives on Sunday, May 12th, and you may be racking your brain over what to gift the Lorelai Gilmore to your Rory, the Rainbow Johnson to your Zoey, or the Kris Jenner to your Kim Kardashian. Listen, we know how easy it is to fall into the uninspired rut of perusing the local florist for a generic bouquet of flowers. But why resort to such a cliché gift that possesses two unsettling qualities: an exorbitant price and rapid demise? You can certainly gift mom a bouquet of flowers any other day of the year, but let's put a little more thought into this one.
Ahead of Mother's Day, we've compiled a solid list of alternatives to gift your mama/mom figure/mom friend this year, and they all share the same underlying theme: quality time.  Trust us, quality time > overpriced bouquet of flowers. Whether it's a spa day, mini road trip, or the art of learning something new together, these six options will make for the best Mother's Day ever.
1Make it a spa day
Pamper mom with a day of rest and relaxation. The hustle and bustle of everyday life can make it difficult for mom to self-care, so enjoy a spa day filled with massages, facials, and other body treatments to rejuvenate and revitalize. She'll be glowing from the inside out.
2Go to a museum
Spend the day at a local museum with the most important mom in your life. Immerse yourselves in the texture of every acrylic, the curve of every sculpture, or the words of every resounding collage. Whether it's The Broad in Los Angeles, The Metropolitan Museum of Art in New York, the Louvre in Paris, or the National Gallery in London, you can never go wrong with a day of art.
3Take a mini road trip
Pack up the Volvo with your best road trip attire and a fully charged smartphone, with Google Maps in tow. Take a drive to someplace you've both been meaning to visit—whether it's a national park or a sleepy beach town. Curate a road trip playlist with mom's favorite tracks, ranging from Madonna to Whitney Houston. End the mini road trip at a cozy bed and breakfast.
4Explore your own city
If a road trip just isn't in the cards, don't fret. Exploring your own (or a neighboring) city with mom is a very solid alternative. Research the most popular activities, destinations, and eats, and pretend to be tourists in your own city. Who better to experience a familiar location through a new lens with than mom?
5Learn something new together
There's no bonding experience quite like learning something new together. Whether it's dance lessons, paint and sip classes, or cooking classes for cuisines you're both totally unfamiliar with, learning something completely new with mom is sure to create the sweetest of memories (and new skills).
6Shop at women-owned businesses
Retail therapy is always a good idea. An even better idea? Retail therapy at women-owned businesses. Whether it's a boutique, coffee shop, or eatery, treat mom to a day of retail therapy at women-owned businesses to celebrate not just her, but other women in the biz.
Happy Mother's Day, mamas.