9 things you can do on Monday that will make the rest of your week so much easier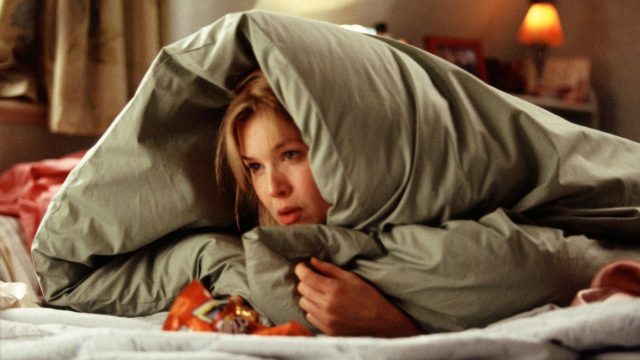 Even if you love your job, very few of us love that Monday morning alarm buzz from our phones. Suddenly, we're jolted from our last blissful weekend slumber into just another manic Monday, and that's a rough adjustment for anyone to cope with.
But what you do on Monday sets the tone for the rest of the week ahead, so we've got plenty of easy tips for you to try on Monday that'll guarantee the rest of your week will be smooth sailing.
We totally get how chaotic things can get from the moment your eyes open on Monday morning, but doing these things will help ensure your whole week runs as easily as possible (which, if we're being realistic, might still be a hot mess because that's just life).
1Don't hit snooze.
We know it's tempting to try and score a few more minutes of shut-eye before facing the day ahead, but trust us: Hitting snooze is the worst thing you can do. You're not going to get any quality sleep in those few extra minutes, and you'll only be in more of a rush once you do finally get out of bed. In fact, we recommend getting up 10 or 15 minutes earlier on Monday than you need to.
If that sounds totally bonkers, hear us out: Starting your day a few minutes earlier on Mondays will actually help you be less stressed overall. Allow us to explain…
2Start the day with a few deep breaths.
If your first instinct upon waking up is to grab your phone (guilty!), that's a no-no, too. Checking email or Twitter, or even just scrolling through Instagram is a digital shock to the system, forcing your brain to work overtime to respond to all that stimuli before you're even fully awake yet.
Here's a better idea: Start your Monday with a few meaningful deep breaths, or even a quick meditation session. It only takes a few minutes but will make you feel infinitely less stressed and ready to tackle the day ahead.
3Eat a healthy, filling breakfast.
Maybe you overdid it at boozy brunch with your pals, or enjoyed way too much pizza and wine on the couch with your S.O. the night before; Whatever it is, it is now morning, and you're feeling bloated and crummy. Good news since this involves eating: Starting your day on Monday with a nutritious, filling breakfast is the best thing you can do.
It might be tempting to skip breakfast (especially if you feel like you're still gestating a massive food baby from the weekend!), but you'll be zapped for energy and starving before your mid-morning staff meeting. You should really never skip breakfast, but it's especially bad to do so at the start of the week. Make yourself a quick omelette or an easy, delicious smoothie. No matter what you choose, make sure it's substantial enough to fill you until lunchtime.
4Work it out.
The last thing you likely feel like doing on a Monday morning is getting up even earlier to hit the gym, but it's actually the best way to enjoy a surge of endorphins, putting you in a great mood before you even get to the office to deal with your daily tasks. If you can find the time to work out, you'll feel great whether you do a few gentle yoga poses or get outside for a brisk morning walk. Keep your gym clothes and sneakers by your bed so you see them right when you get up, and take time on the weekend to create an epic workout playlist that will actually get you excited to work out.
5Plan outfits in advance.
If you've ever had that panic-inducing moment where you literally cannot find anything to wear despite the dozens of blouses and pants you own, we're officially making the case for picking out your outfits for the week on Monday morning. It might seem super time-consuming, but having your outfits laid out will save you so much time in the days ahead, putting one less thing on your plate during the other morning rushes.
Take a quick look at the forecast and at least lay out a few viable options, giving yourself less to think about in the coming days and setting the tone for a stylish work week ahead.
6Leave extra time for your commute.
It always seems like commuting disasters happen on Monday mornings when it also seems like the most people are trying to get to work, so here's a pro tip: Leave a few minutes earlier than you need to on Mondays. Yeah, we know, we're asking you to wake up early again — sorry, not sorry. That way, if something goes wrong (and it always does!), you'll have no reason to stress. Take an earlier train or get in your car a few minutes earlier, and you'll buy yourself extra time and lower stress levels, which is something the pissed off guy next to you will wish he had, now won't he?
7Clean your desk area.
When you're getting into the office on Monday, it's always tempting to sit down and begin churning out emails immediately. But you should take a few minutes to clean off your desktop and organize your workspace.
Here's why: Taking just five minutes to clean your space will help keep you be organized for the rest of the week, and you'll feel so much better when you can easily find that budget sheet from two weeks ago or the sticky note with instructions your boss left you. You should also take the time to sanitize your space, wiping down your keyboard, monitor, phone, and anything else that you touch on a regular basis. It'll help keep you from getting sick, especially if you share your space with coworkers.
8Create a to-do list.
This might seem like the most obvious tip, but it's also the most helpful. If you create a to-do list for the week ahead, you can organize your tasks based on priority and be able to visualize exactly what's on your plate. It will help keep you focused and organized. Besides, who doesn't love the satisfaction of being able to cross something off the list once it's done? It is the best feeling.
9Make fun Monday night plans.
It might seem like more fun to spend Friday or Saturday night out with your pals, but we actually recommend making fun Monday night plans. By having something to look forward to on Monday night, you're less likely to get a case of the dreaded Monday blues. Your favorite hot spots will definitely be less crowded, and you can take advantage of better happy hour deals. Score! But if you're not into partying it up on a weeknight, meeting up with a friend for an evening spin class or even something fun like a cooking class can help break up the monotony of that Monday grind while spending quality time with your faves, and isn't that what we all need to start the week off right?