6 things we learned at Bindercon, a conference for female and gender non-conforming writers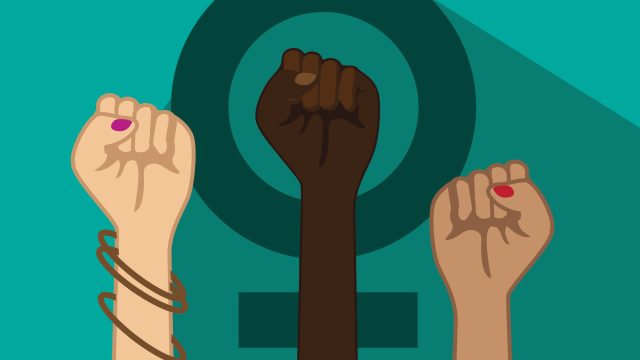 The conversation about gender disparity within creative industries continues to be an important one for both established creatives and emerging ones. Each year, the VIDA count brings these disparities to light — and the numbers are frustrating. This proves especially important for women working within publishing. A bi-annual conference dedicated to women and gender non-conforming writers, BinderCon, creates a community for women (and gender non-conforming writers) to come together and share knowledge.
"Out of the Binders" operates as a nonprofit organization dedicated to helping writers advance in their careers. Each year, fiction writers, journalists, playwrights, screenwriters, and more gather for a series of panels and talks. This year's NYC conference took place at Cooper Union on October 29th-30th and featured Elif Batuman, Porochista Khakpour, Anna Quindlen, and Allison Wright as speakers. Co-founders Lux Alptraum and Leigh Stein welcomed the crowd of excited writers for the two-day conference which brought together writers from a variety of backgrounds and locations.
From book readings to practical advice, there was plenty to take in during the productive weekend. But, to give you just a taste, here are just a few of the lessons we learned…
1. It's important to tell your story. You never know who might relate to it.
On the topic of personal essays, Quindlen reflected on her years as a columnist and what it means to share your perspective. Many times, it seems that what someone is going through is totally unique to them — that they're alone. Yet, sharing your story — whether through personal essays, your blog, social media, etc. — is a way to let others know you understand their situation, too. Obviously, not all of us share the same experiences, but there's still some comfort in knowing we're not totally alone.
As Quindlen put it, there's "too little authentic connective tissue" in the world and storytelling can be a powerful way to make someone feel less isolated.
2. Self-care is super important, no matter your writing focus.
Pursuing a career in writing means so much more than just sitting down to write. From pitching to networking to editing, a writer's schedule can get crazy — especially if she happens to be a freelancer. Travel writer Hillary Richard cautioned that "if you don't have physical health and mental wellness, everything else will fall apart."
Self-care is ~super~ important no matter your career path and sometimes it's the little things that can make a huge difference in our wellbeing.
3. Rejection is a normal part of the process, and there's strength in not being afraid of it.
This actually applies to plenty areas of life, but especially to writing. Getting your work out there is scary but totally worth it. Just know that you ~will~ get rejections — but you shouldn't be afraid of them. The best thing you can do is accept that rejection will happen, but that you can always try again. Stephanie Foo, a producer at "This American Life," also made it clear that if someone suggests you pitch again, they ~really~ mean it. Just make sure to take into consideration their original feedback when crafting your next idea.
The essay "Why You Should Aim For 100 Rejections a Year" is a great resource for encouragement. Get out there and advocate for your work — the worst someone can say is no.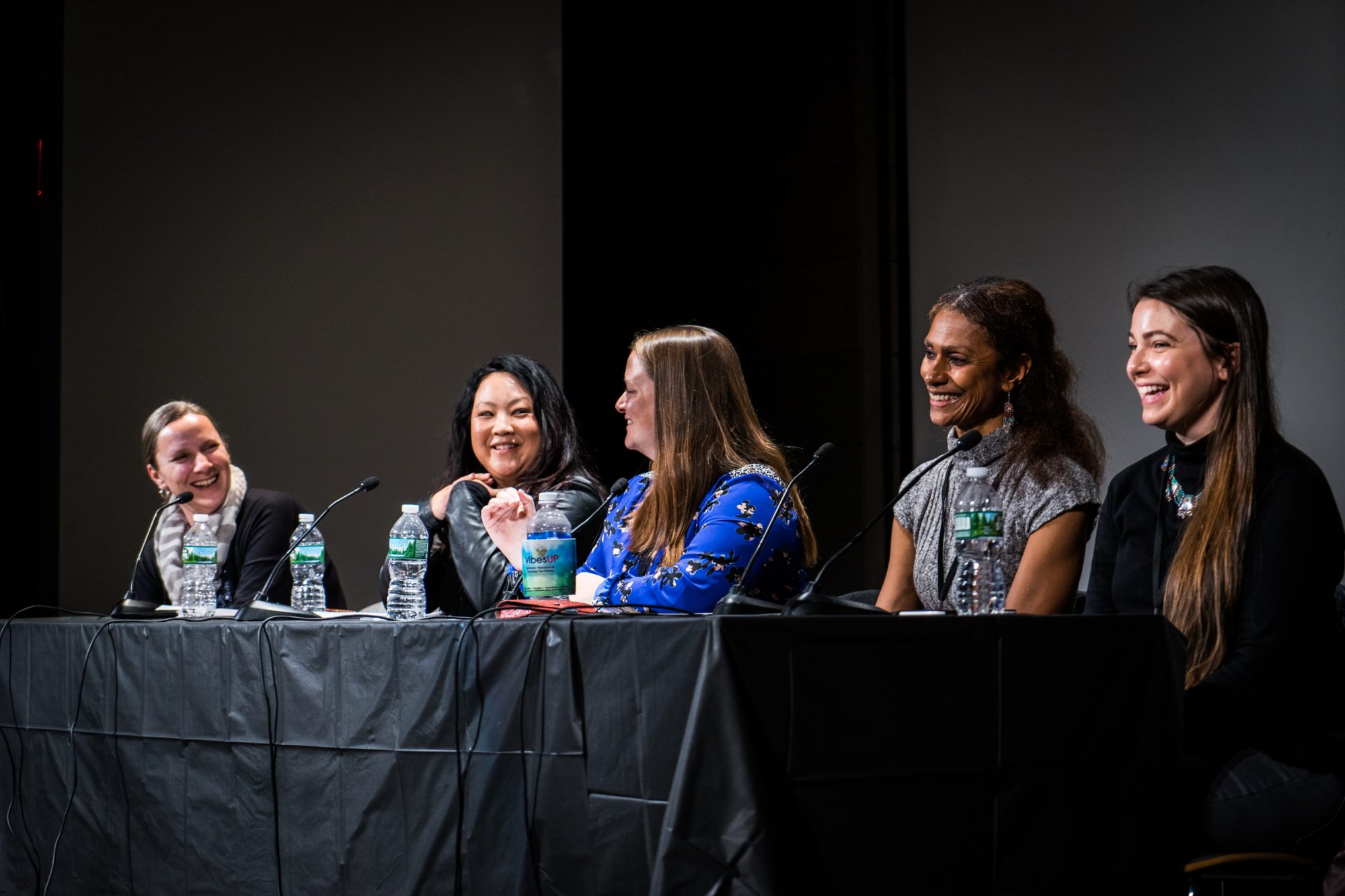 4. Social media is a powerful tool for building a community.
During the entire weekend at the conference, writers were busy live-tweeting the talks and connecting with each other on social media. Building a strong community (or even a small group of supportive writers) doesn't always have to involve meeting IRL. BinderCon was just further proof that women have a powerful voice in social media and can support each other's work in ways that are invaluable.
5. Write what you want to read — or what you ~need~ to read.
During a panel on writing about mothers and daughter, Beth Boyle Machlan read her essay "Joyful Noises," which dealt with her daughter's diagnosis of Tourette Syndrome. She shared that she "wrote something [she] wish had been out there when [she] was a parent to read."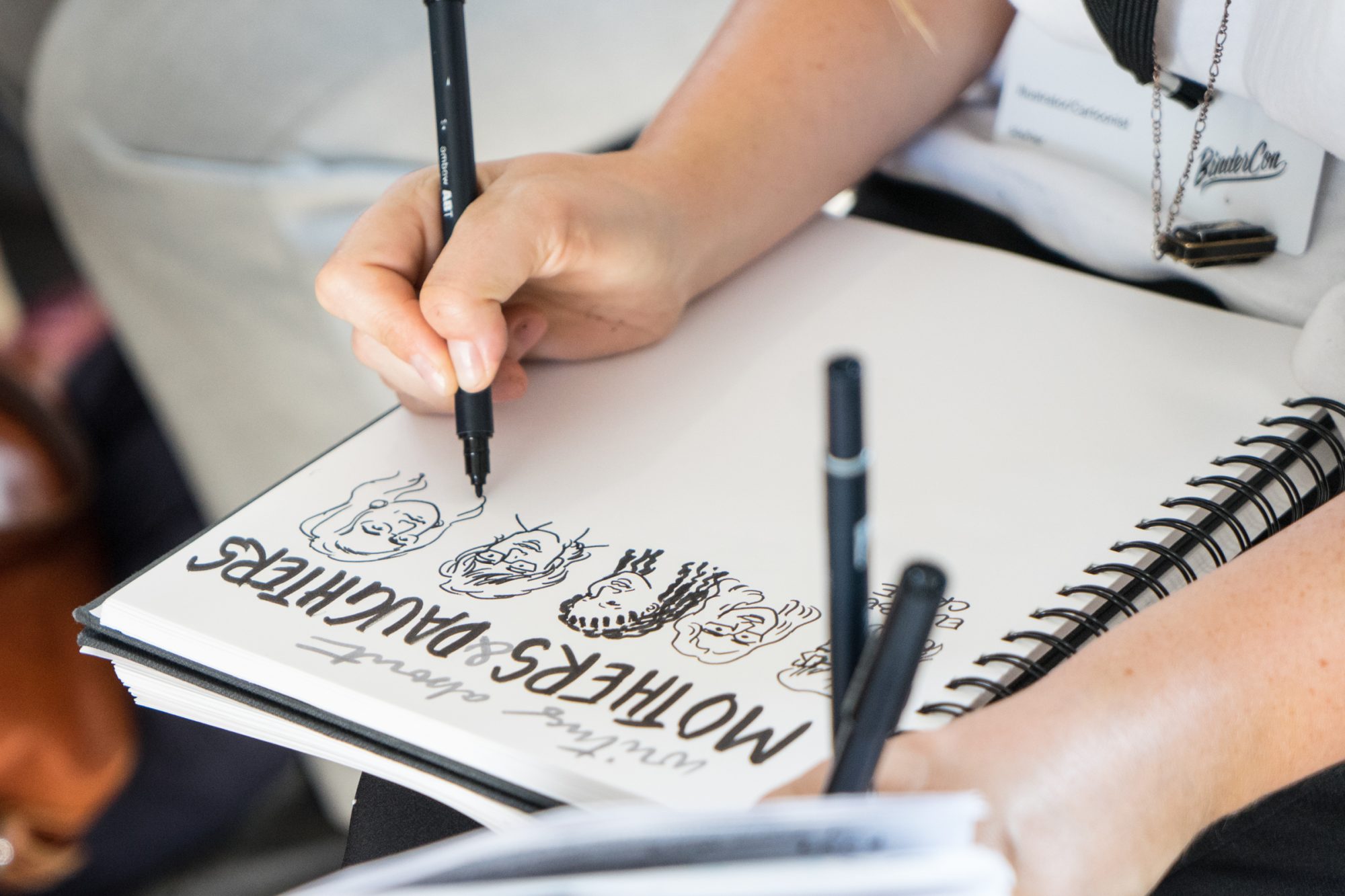 If you're not finding your own experience reflected in articles, books, etc., take that as inspiration to write your own material. There's always a need for more diverse voices and stories.
6. There's value in stepping away from your computer and getting outside.
Even while it might be temping to stay at your computer and write until your wrists hurt, it's important to step away for a bit and just live life. You never know when you might find the next story.
It's also important to leave your own headspace. While personal essays are powerful, you never know what types of stories you might find just from talking to others in completely different life situations from yours.
Now, most importantly, go forth and write!