15 random things celebs looked like at the Met Gala last night
1. Sarah Jessica Parker and the Broadway hit Hamilton.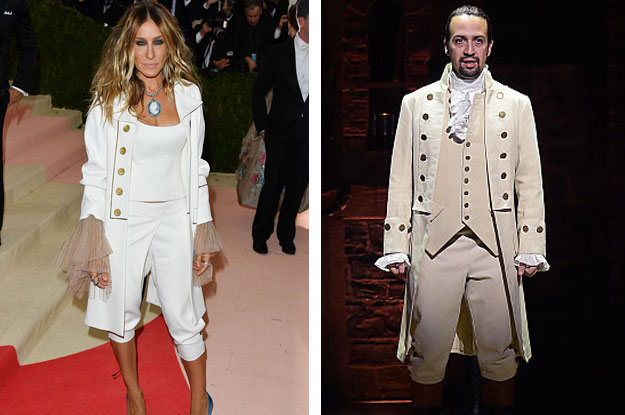 2. Solange Knowles and this yellow cupcake cup.
3. Taylor Swift and that "grayscale" condition from Game of Thrones.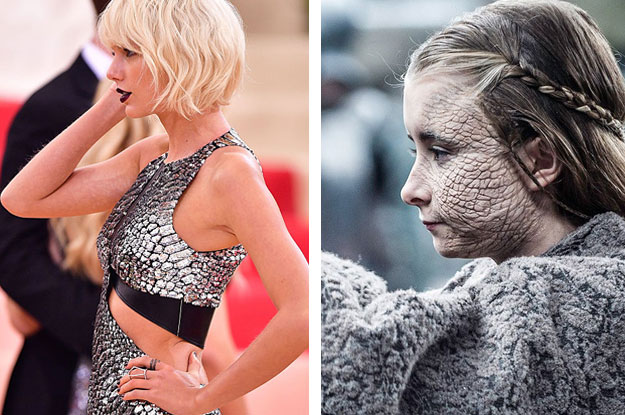 4. Zoe Saldana and Claude Monet's Water Lillies.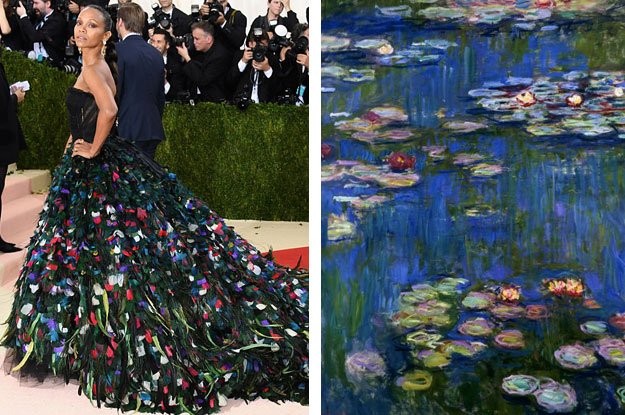 5. Kendall Jenner and one of those cute, vintage, crochet shopping bags.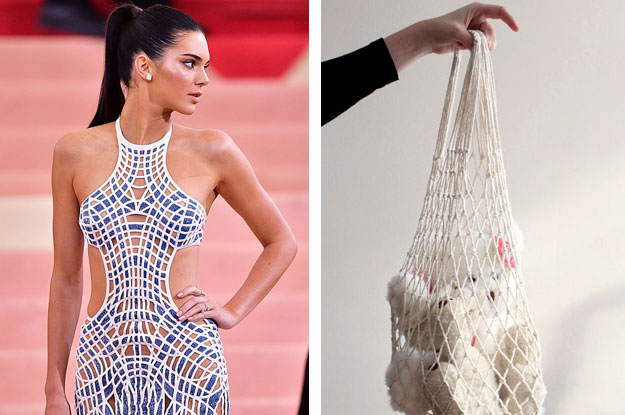 6. Kim Kardashian and the cool "Maria" robot from the film Metropolis.
7. Kanye West and Brad Pitt as the vampire Louis in Interview with the Vampire.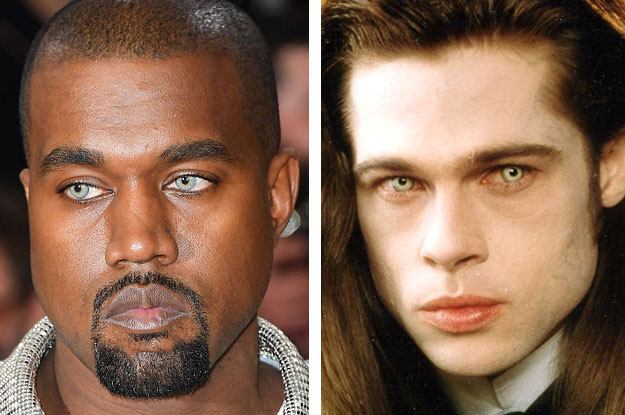 8. Beyonce and a Good Humor strawberry shortcake dessert bar.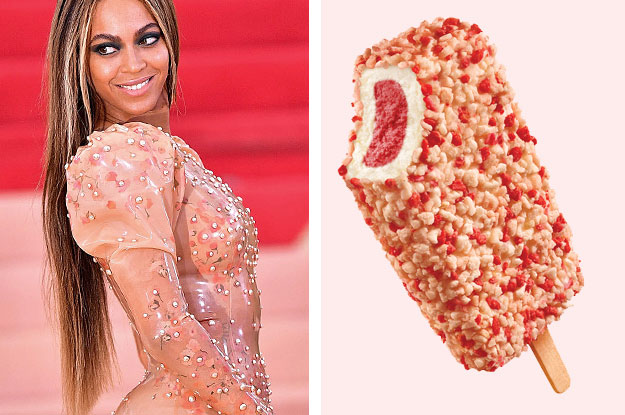 9. Demi Lovato and everyone's favorite comic strip character Charlie Brown.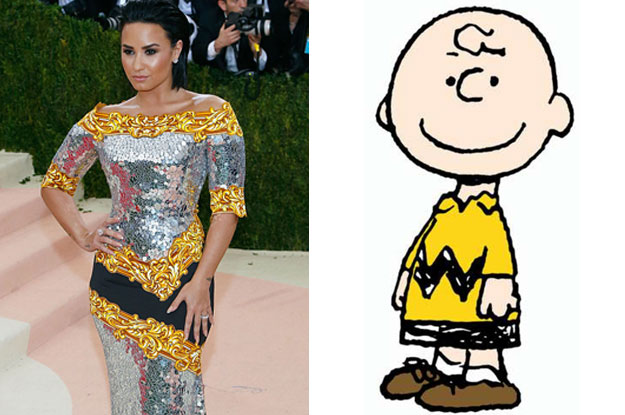 10. Zayn Malik and the Winter Soldier (aka Bucky Barnes).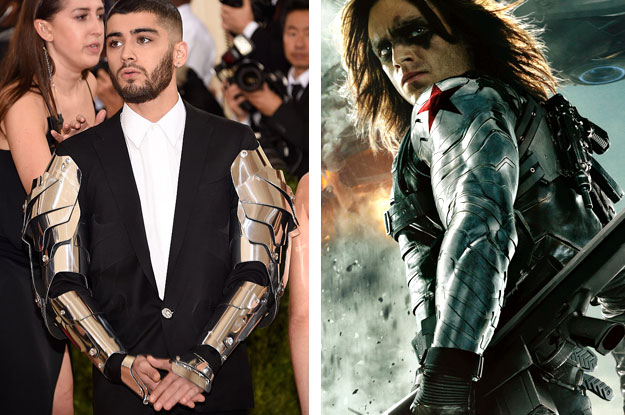 11. Dakota Johnson and "The More You Know" logo.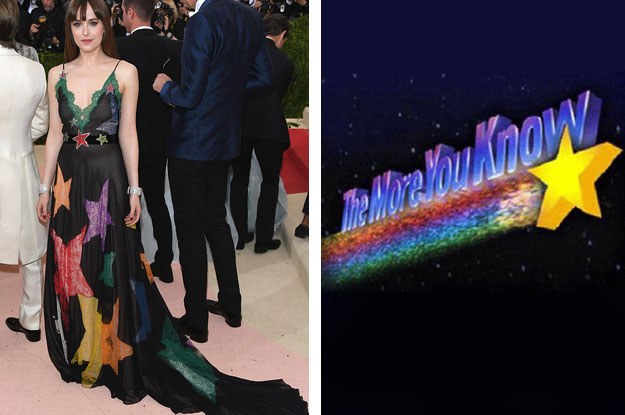 12. Rita Ora and Fifi from Beauty and the Beast.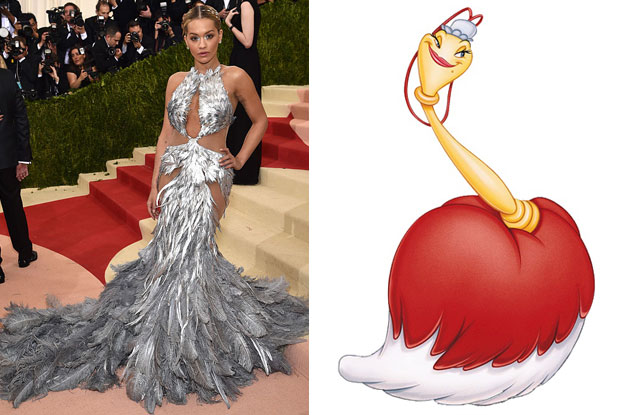 13. Will. I. Am. and the witches from American Horror Story: Coven.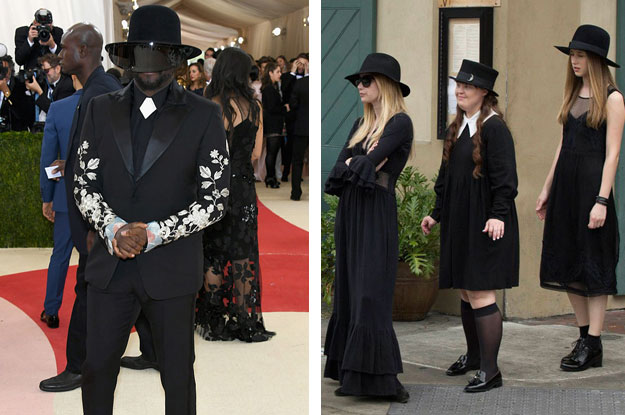 14. Lady GaGa and Immortan Joe from Mad Max: Fury Road.
15. And Kate Hudson and Ikea's KNAPPA lamp.