We're calling it: "Thimble nails" will be the next wacky beauty trend
Fashion house Libertine is back at New York Fashion Week with the Victorian nail art of your gothic dreams. Designer Johnson Hartig has once again partnered with CND nail artist Heather Reynosa, and the results may just blow last year's looks out of the water. Reynosa dreamed up—wait for it—thimble nails. Yes, thimbles—as in, those metal caps worn to protect your fingers while sewing. It's called fashun, sweetie. Look it up.
The Spring/Summer 2019 collection is inspired by "Georgian glass covered portrait stones and extremely fine needle-point embroidery," as well as "Victorian pearls" and "vintage stones," according to a press release sent to HelloGiggles. Additionally, the nails "aim to tell an intricate story of a yearning for the past and a thirst for what's to come." Let's just say the thirst is real, and we're calling it now—these nails will be the next wacky beauty trend.
Take a closer look at Libertine's thimble nails below.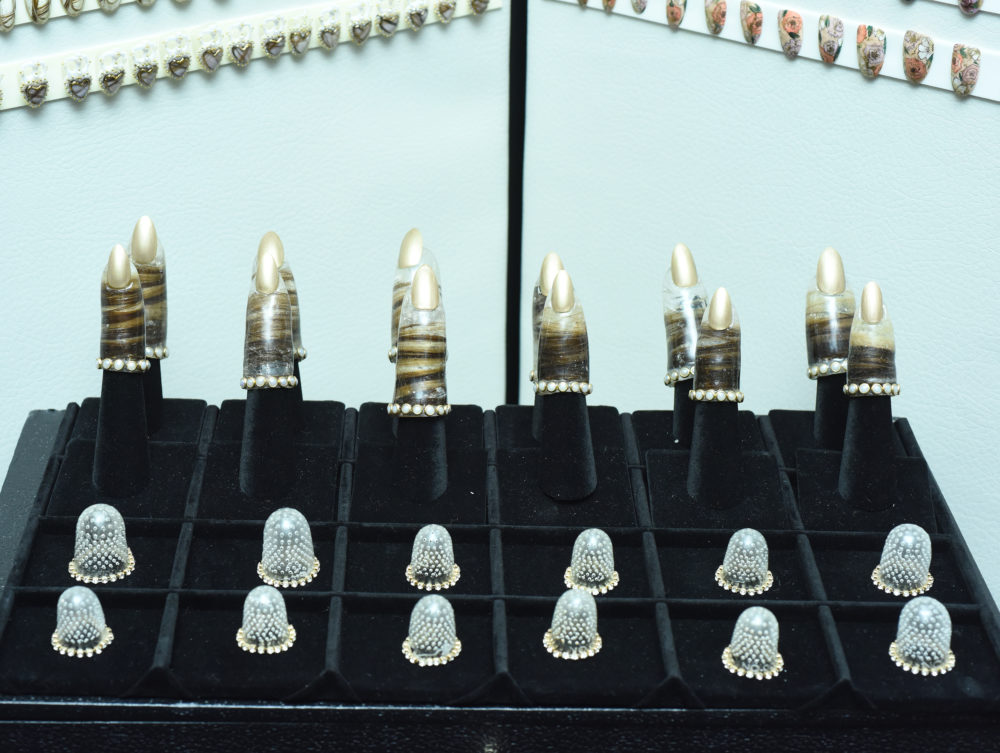 We are so intrigued.
This isn't the first eccentric nail art Libertine has debuted at NYFW. Last year, the brand combined unorthodox items like barbed wire, Swarovski crystals, and safety pins for nail designs that gave us punk rock-meets-avant-garde vibes for the Spring/Summer 2018 runway. So, really, just how jarring are thimble nails compared to barbed wire?
In the Libertine fashion show report, Jan Arnold, the co-founder and style director of CND, shared the inspirations behind this year's collection. Arnold said:
"We were incredibly inspired by his [Hartig] beautiful, slightly melancholic tribute to the antique. The CND design team have curated nails that perfectly translate this romantic vision."
Just look at the gothic nails!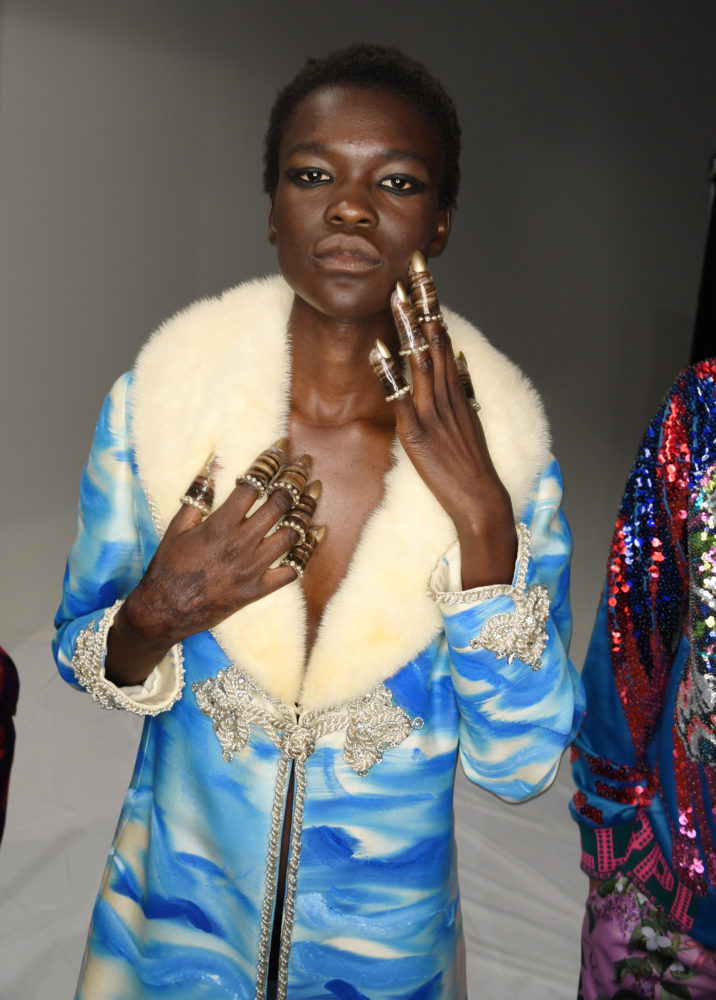 Thimbles, but make it fashion.
This nail trend is definitely giving us 17th century "off with his head" vibes.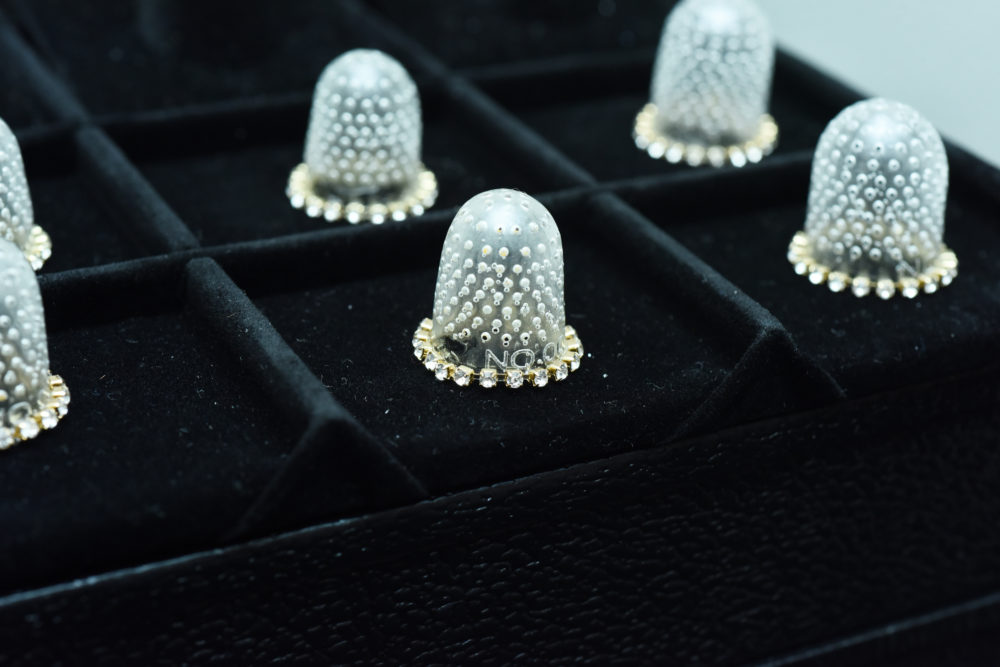 We didn't know it was possible for something to be so chic yet so terrifying. We can't wait to see what CND and Libertine come up with next.