These young black women making art about mental health are incredible in every way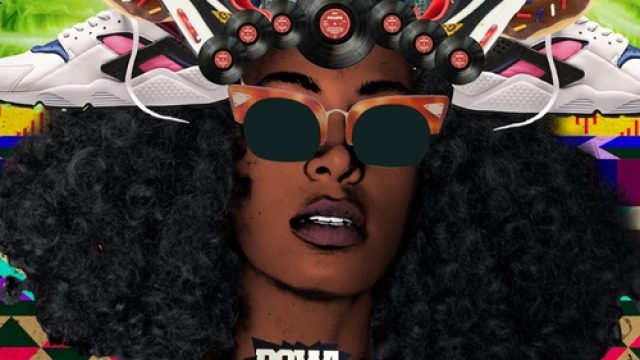 A new art exhibition in London entitled, "Unmasked Women," is sparking important conversations across the pond by exploring mental health among young black women in the United Kingdom.
The exhibition's curator Nicole Krystal Crentsil was inspired to create the series because of her own struggle with mental health and the inability to find help in her community.
The exhibition is a powerful look into the myriad feelings, issues, and pain black women with mental health issues face. "I also saw a lack of conversation about black mental health within the Black community and I wanted to spark a much-needed conversation through creative expression," Crenstil explained.
Black women experience discrimination differently compared to other women or black men which can lead to depression or anxiety. Compounded with a long history of institutional racism in medical care, the stigmatization of mental health makes it harder for black women to receive proper support.
Crenstil is overwhelmed with the exhibit's well-deserved positive feedback. "It's been amazing! I've been taken back by the response and it's been really comforting to see and hear everyone's support," she said.
Now, the young curator is expanding the show's reach.
Below are just a few of the current artists, but they are all worth checking out. We look forward to seeing where the show goes!
Gabriela Chase's work was "born from the struggle of articulating academic failures towards mixed race theory." According to the exhibition's website, Chase believes "Britain's post-racial utopia of mixed 'liberation' is trash and amalgamation of a 'mixed identity' is false and failed."
Mikéla uses paint to "bring attention to the more positive celebratory imagery of black woman other than the usual westernised representation of them; that being overly sexualized, gold digger, angry black woman, jezebel etc."
Adama's photographic work centers on "social documentary and portraiture, often exploring themes such as race, culture and identity."
Kirsty makes her art using an iPad and finger to inspire and empower black people by exploring important issues like mental health.
Join the conversation and see the rest of the exhibition online here.