These two characters are definitely returning to "Curb Your Enthusiasm" Season 9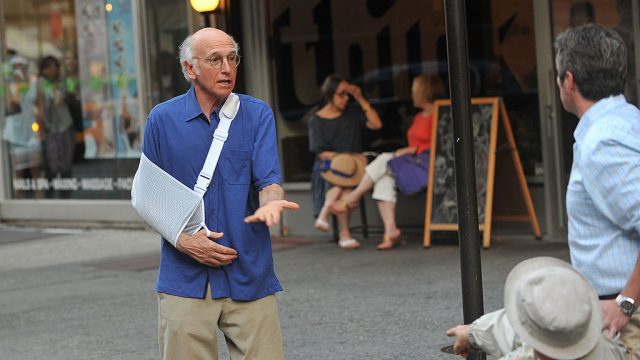 We haven't had a new episode of Curb Your Enthusiasm since 2011 (OMG!) but when the show (eventually) comes back to HBO, it will return with two classic cast members in tow.
Deadline reports that Curb Your Enthusiasm season nine will include… wait for it… Ted Danson and Mary Steenburgen! Fans will remember the real-life married couple from the first episode of the show that aired after the pilot, called "Ted and Mary," in which the pair go on a double bowling date with Curb's lead characters, Larry David and Cheryl Hines.
Danson and Steenburgen play themselves on Curb and have appeared in 13 of 81 episodes of the beloved show. In season nine, they'll join Curb's core cast members, who are also confirmed to return for the new season: David (the show's creator and star), Hines, Jeff Garlin, and Susie Essman.
HBO announced in June that Curb would be coming back for a ninth season, though no premiere date has been set. At the time, David — who co-created Seinfeld — said of his return, "In the immortal words of Julius Caesar, 'I left, I did nothing, I returned.'" 
For the uninitiated, Curb Your Enthusiasm stars David as a somewhat over-the-top version of himself alongside other actors who play, surprise surprise, themselves. The show's scripts, created by David, provide an outline for each episode that serves as a springboard for improvisation by the actors.
Though it's been quite a few years since we had the pleasure of indulging in this show, we always knew it would be back. HBO CEO Richard Plepler said in 2012 that David "essentially has carte blanche with us … And when he wants to come back and do 'Curb,' we'd be thrilled."
And come back he has. We'd say this is some prettay, prettay, prettay good news.