These rejection letters, sent to women engineering students about 100 years ago, will make your blood boil
Today marks the 67th anniversary of the founding of the Society of Women Engineers (SWE) and in celebration of women's contributions to the tech and engineering fields, SWE archivist Troy Eller English has published a set of rejection letters sent to women engineering students in the early 20th century.
In 1919, the same year women won the right to vote in the United States, two University of Colorado students administered a survey of U.S. engineering institutions to inquire about how many female students had been enrolled in the past or present. The students, Lou Alta Melton and Hilda Counts, were looking for enterprising women to join the American Society of Women Engineers and Architects, a predecessor of the SWE, but what they found was a whole lot of dismissive, patronizing, and sexist dudesplaining.
"We do not permit women to register in the Engineering School under our present regulations," wrote William Mott, then-dean of the Carnegie Institute of Technology.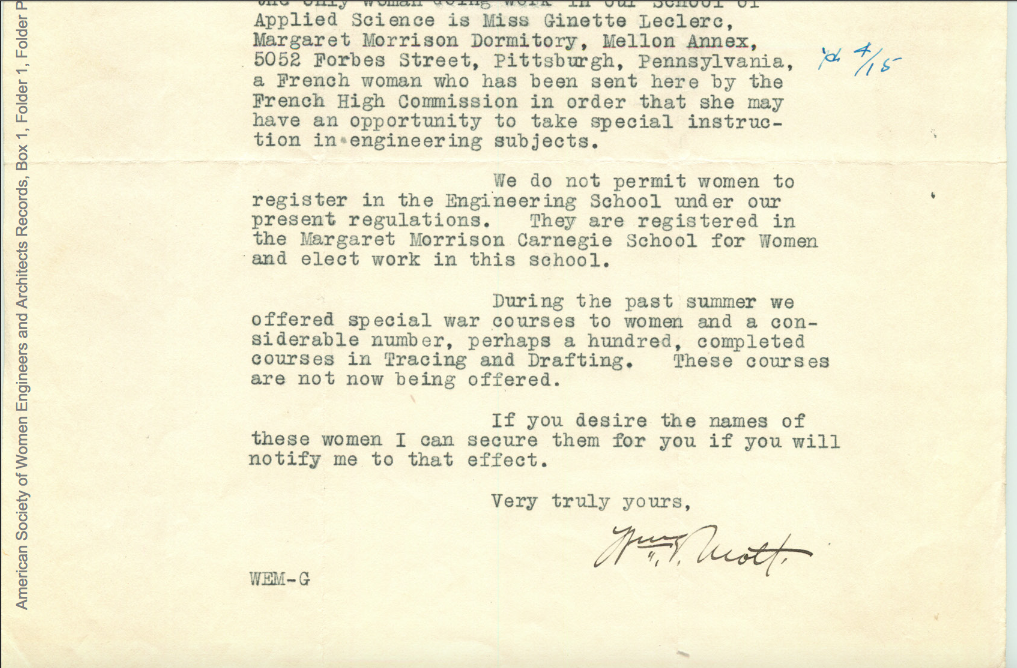 Thanks for nothing, pal.
But that's not even the worst of them.
"I suspect the number of women who have undertaken general engineering courses is so few that you will hardly be able to form an organization," wrote William Raymond, then-dean of the State University of Iowa, before adding, "However, I may be mistaken."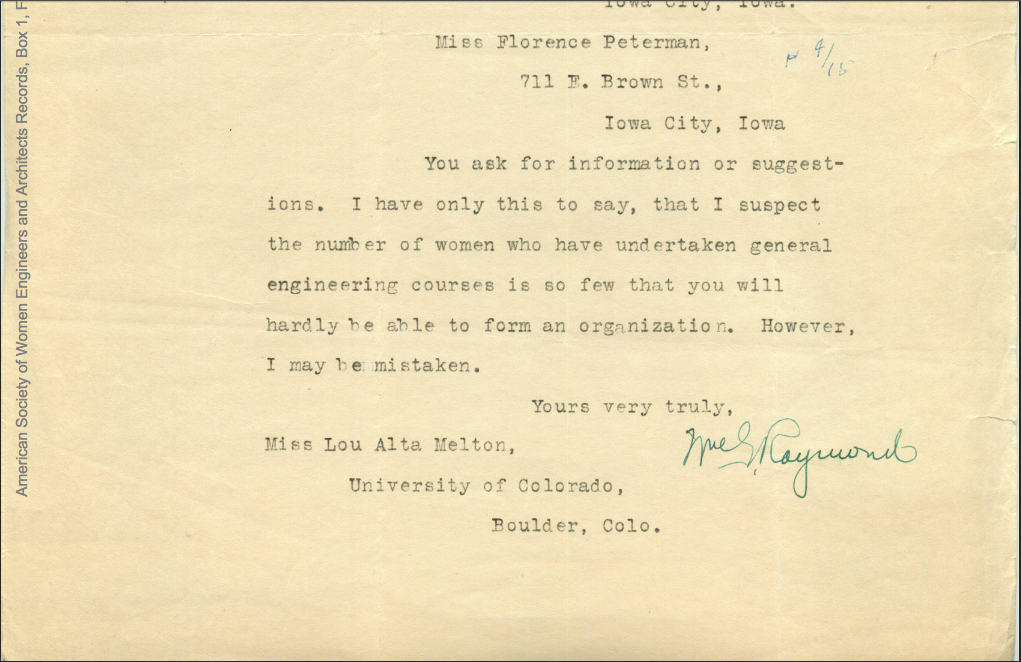 "Up to the present, women students have not been admitted to GA Tech," responded J.S. Boon, then-professor of Medical Engineering at the Georgia School of Technology. "Yesterday, the City of Atlanta conferred suffrage on women in City Affairs, so no knowing what may happen!"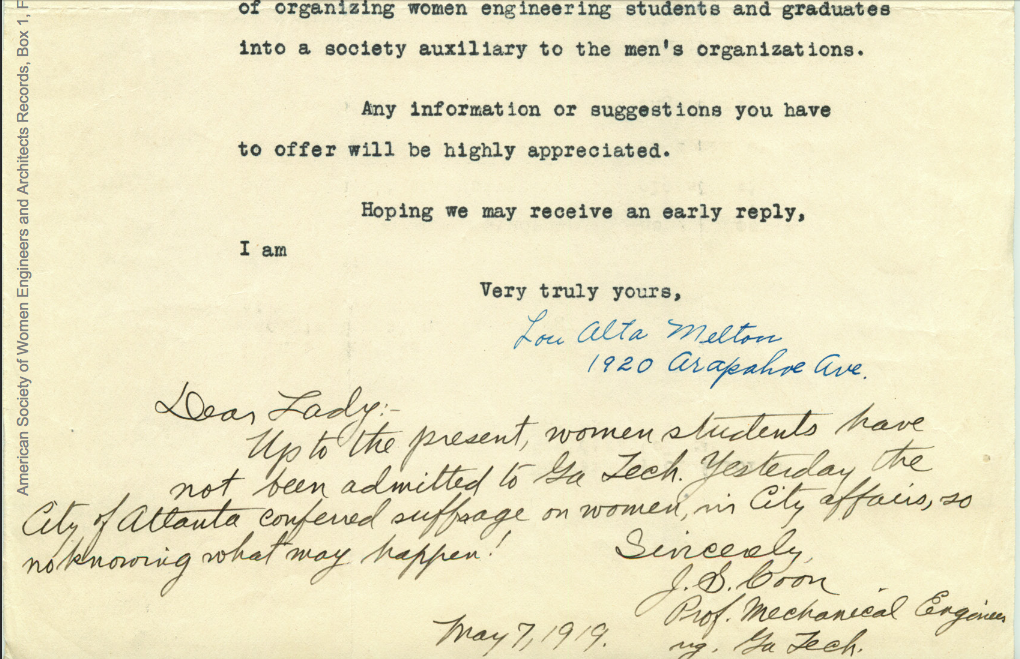 And yes, this letter is really addressed to "Dear Lady." Ugh.
Then there's R. Benton, then-dean of the College of Engineering at the University of Florida, who wrote, "Under our State system of higher education, women are not admissible to the University of Florida, nor men to the Florida State College for Women at Tallahassee. While the State College at Tallahassee does not have any engineering departments, it does offer courses in applied science."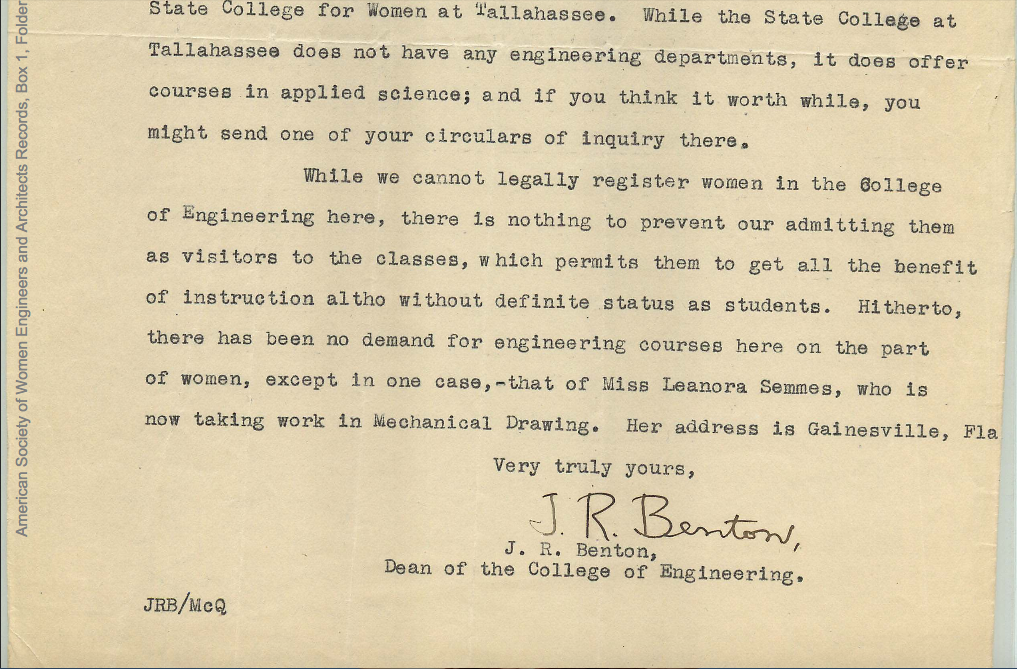 Ah. Helpful.
Nevertheless, women in engineering persisted. Today, the Society of Women Engineers boasts a membership of 35,000 individuals, as well as 100 professional member sections and 300 collegiate member sections. Now that's girl power!