These planetary lollipops look out-of-this-world delicious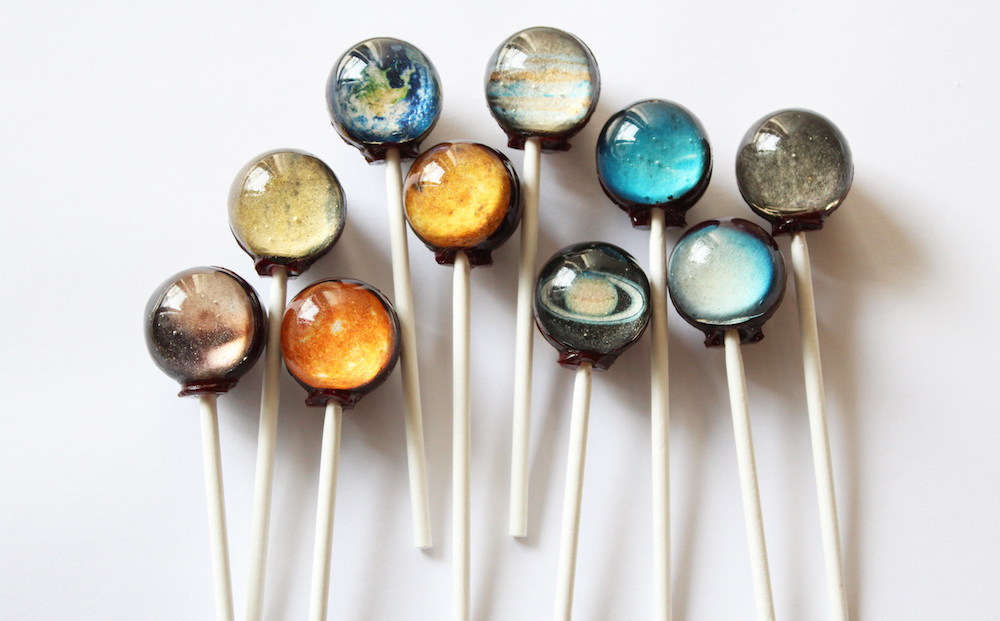 By now, you've probably realized that we're in a committed relationship with outer space. We love the Cosmos in our hair, in our baths at the end of the day, and pretty much all over our bodies. That would explain why we currently can't get enough of a set of handmade lollipops that look exactly like the planets circulating our solar system.
Created by Etsy shop Vintage Confections, these lollipops come in a collection of ten. Yes, there may technically be only eight planets, but the store also included the almighty Sun and the dwarf planet Pluto (an honorary planet, in our humble opinion).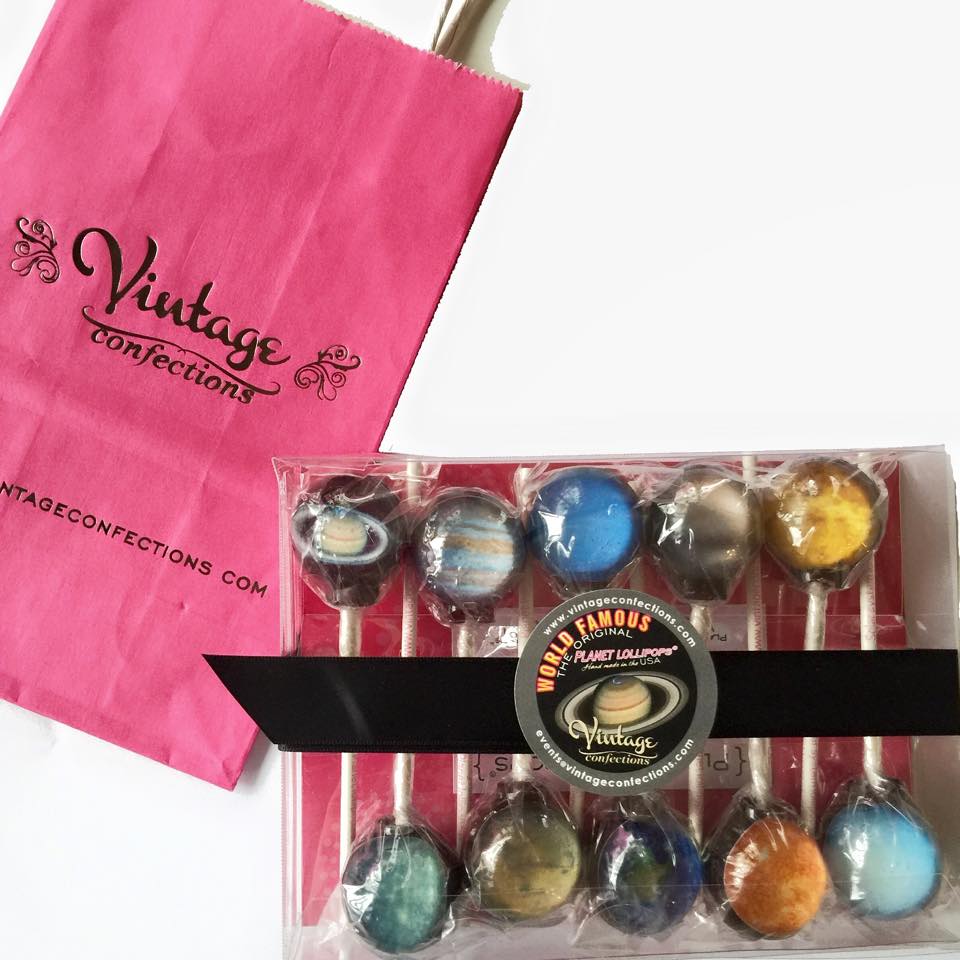 Though they're made of simple ingredients such as sugar, corn syrup, water, artificial flavor and color, the lollipops look incredibly realistic. And when we say "realistic," we're talking about their coloration – not their size. Yet, could you image how awesome a planet-sized lollipop would be? Plus, the flavors seem as though they'd be cosmically delicious: blackberry, cherry, cotton candy, guava, marshmallow, pear, key lime, strawberry/kiwi, mango, and tropical punch.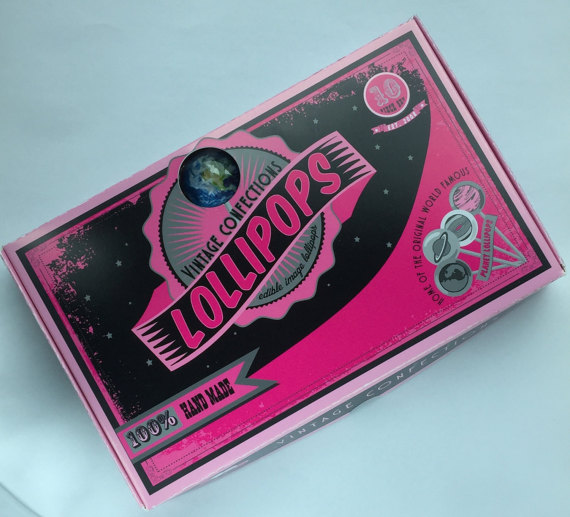 Included with the set is a flavor card that allows customers to see exactly which planet they're munching on. Now, with such confections in your possession, you can tell your friends you pretty much know what Mars tastes like.