These otherworldly paper illustrations are the escape we need right now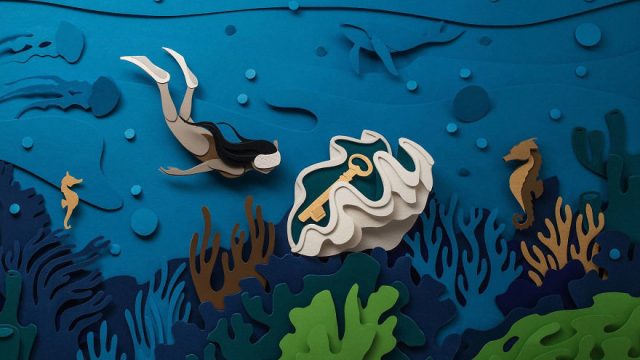 In hard times, sometimes we just need an escape. And art is just the way to do that. Get ready to fall for these beautiful paper illustrations by John Ed De Vera. They're so otherworldly! There's something about peeking into another world that helps us silence our own worries and stress and just relax. Art has major mental health benefits (both admiring art and making art helps reduce stress!) and we're feeling so calm right now.
"My philosophy of creativity has so far led to finding new ways to push and innovate my craft, unafraid of learning new things and twisting them in my own creative way."
And we can definitely feel the innovation in every single piece.
How beautiful are these ~under the sea~ illustrations?
And this gorgeous collection of vivid paper illustrations.
We adore these stunning portraits. Like, how epic are these?!
And these adorable characters.
We just want to live in this world of art and bright colors. Thanks for the escape, John Ed De Vera. We needed it.