These on-the-go contour sticks are not only cute AF, but will help you get a flawless face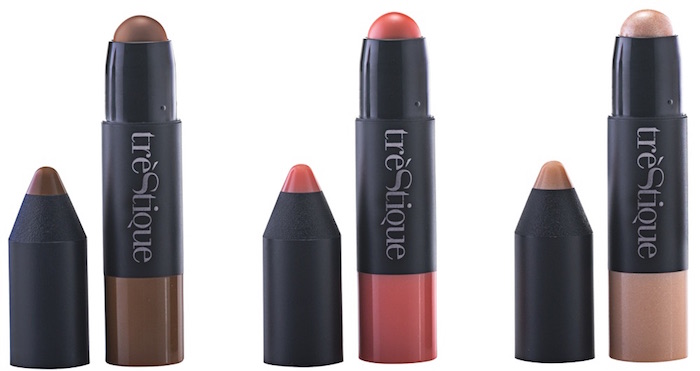 We all want to look and feel our best and when we need that extra confidence boost, it's always fun to pull out makeup tricks like contouring. Being able to change the shape of our face in subtle ways can really give that extra pep in our step and help you feel on top of the world.
As much as contouring gets a bad rap for being too time-consuming and complicated, there's a new product that will change all those frustrations and will let you apply on-the-go. And now, we're literally obsessed.
trèStiQue's trèbebe contouring set is a mini-contouring kit that comes with a matte contour bronzer, a beautiful natural coral blush, and the perfect nude pink highlighter that you draw on your face like a crayon and blend with your fingers.
https://www.instagram.com/p/BFrl7aOOPen
Designed to be travel and gym-friendly, these makeup sticks may be small but they pack a powerful, buildable punch giving you the right amount of color and highlight, right where you want it.
Each stick can be used individually or you can use them all together for a flawless look.
https://www.instagram.com/p/BL1G1ewAdFD
The crème-gel formula is infused with coconut oil which means you won't be left with dull, cakey makeup and instead you'll be rocking that flawless, hydrated skin we all want.
https://www.instagram.com/p/BKUA2PXAXJ0
This mini contour stick set is available on the trèStiQue website for only $28 — another reason we're super excited about these sticks!