These guys are building a pyramid of over 15,000 "Jerry Maguire" VHS tapes in the desert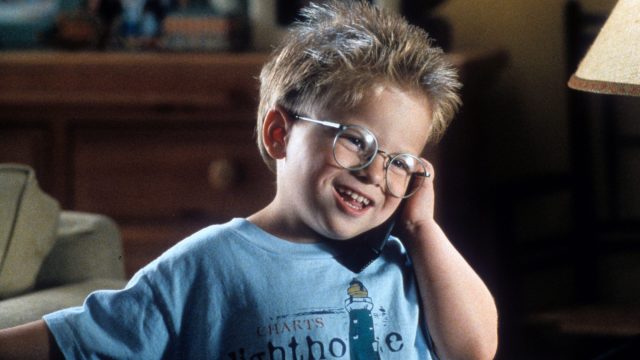 We can imagine coming across many things in the desert: bones, strange plants, an animal or two. But a pyramid of VHS tapes? Um, no. Never that. Nevertheless, dreams do come true and the comedy video collective, Everything is Terrible! are not only building a pyramid of 15,00 video tapes, they are making those tapes all Jerry Maguire. You know, the famous rom-com starring Tom Cruz.
The group has been collecting copies, most of which were donated, of Jerry Maguire for eight years and hope to build their pyramid in the California desert. The Jerry Maguire Video Store which was presented in January at iam8bit Gallery and presented a re-creation of the video stores that we all remember from the 1990s. The kick was that the store was stuffed full of Jerry's, instead of Dude Where's My Car or the top shelf tier of pornos, as they told Vice.
Co-creator, Dimitri Simakis was asked by Vice about the importance of the specific movie. He said:
Absolutely nothing, and I think that's the point. Jerry Maguire is a movie version of a piece of white paper, and yet every thrift shop, every flea market, and every fledgling video store has a disturbing amount of Jerry Maguire tapes. They're like these perfectly ripe cherry tomatoes that you see from a mile away, and you can't but notice a pattern.
It's not going to stop with the pyramid either. The collective is presenting this project as a performance piece. In the video below, viewers can see a figure, dressed in Jerry Maguire tapes, marching over — you guessed it — more Jerry Maguire tapes. Passing by the Church of Scientology, the Hollywood Star, and finally making it to the gallery space where the exhibition was held, the video presents a surreal representation of what the absurd project aims to achieve. It's creepy and hypnotic, all at the same time.
The collective has a GoFundMe Page for the pyramid where funding will go towards design, land, contraction materials, and of course, more VHS tapes.
When asked about their dreams for the future of the Jerry Maguire pyramid, Simakis said, "we dream of seeing this on display at a fancy museum, because why wouldn't we? One thing we know for sure is that we will never, ever do something like this again. Not to say we won't continue on this path of doing really dumb stuff, but the buying and shipping of Jerrys has cost us thousands of dollars, and we want to give the project the grand finale it deserves."
No word yet on if Cruise will be involved in any way, but one can hope.