These Disney Princess blanket patterns you can find on Etsy will make you feel like cozy royalty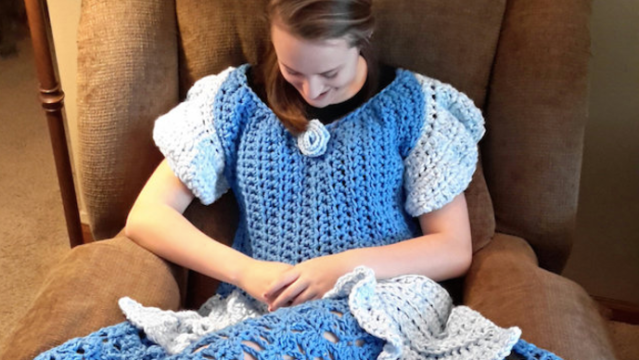 We all deserve to feel like princesses — even when we're just lounging on the couch. But rather than wearing an elegant gown during your relaxation time, how about wearing a princess-inspired blanket? As Cosmopolitan reported, Carol Hladik from Kansas is responsible for creating princess blanket patterns that are available in her Etsy shop CHCreations4U. By using the Disney princesses' iconic outfits as inspiration — and by making it so you are able to slip your arms into the blankets — Hladik has made patterns that will make you look like you're truly wearing a princess dress while you casually chill. So if you're a crocheter, get ready for this new Disney-themed project.
Although these blanket patterns aren't official Disney merchandise, Hladik's inspiration for the three types of Disney Princess blankets is pretty clear.
There's a golden off-the-shoulder blanket gown complete with a rosette that will make you want to curl up with a book like Belle from Beauty and the Beast.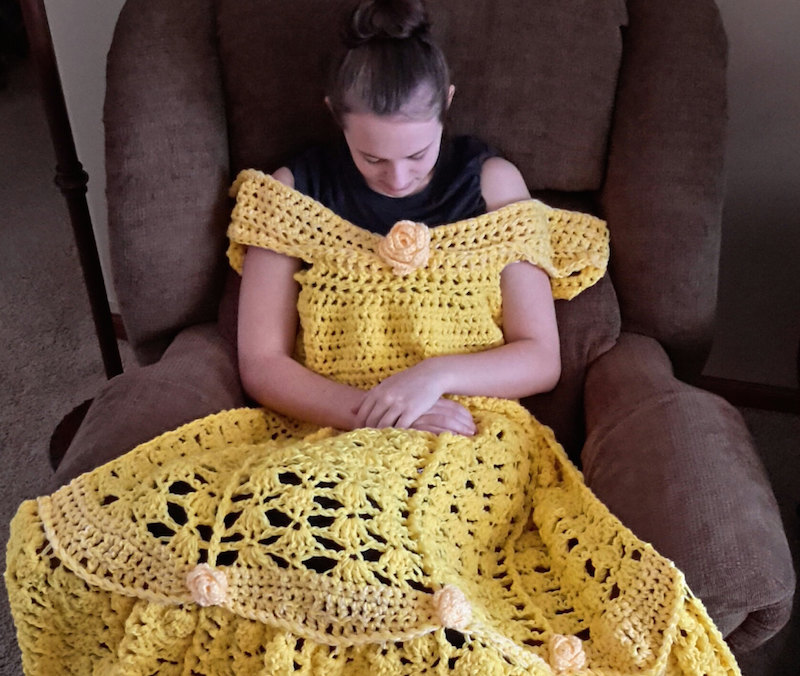 Or while you ignore the chores that Cinderella would have been forced to do, you can rock this blue, puffy-sleeved blanket gown.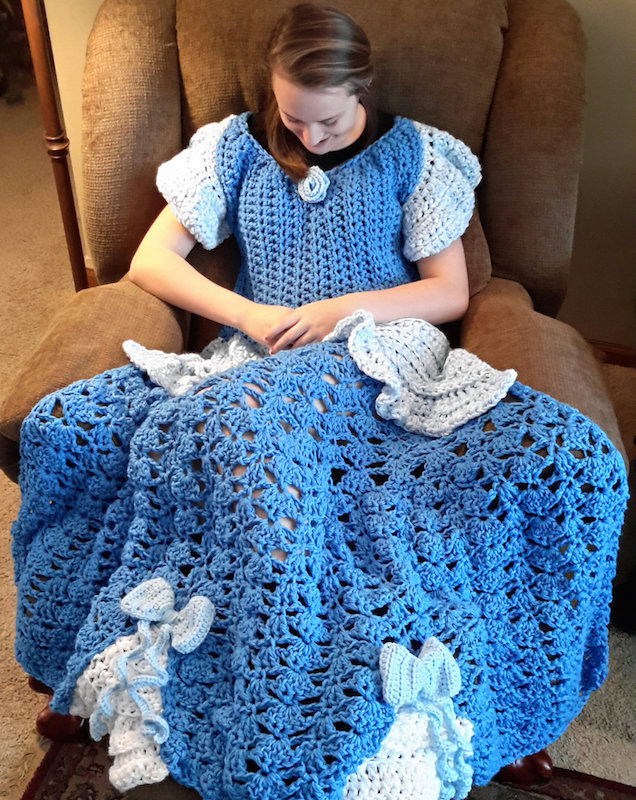 Note how the bows at the bottom are reminiscent of the ones on the first dress that Cinderella tried to wear to the ball. They'll make you feel like you have your own crew of mice that helped you create the blanket.
With this purple corseted dress like Rapunzel's in Tangled, you can spend some reflective time wondering when your life will begin.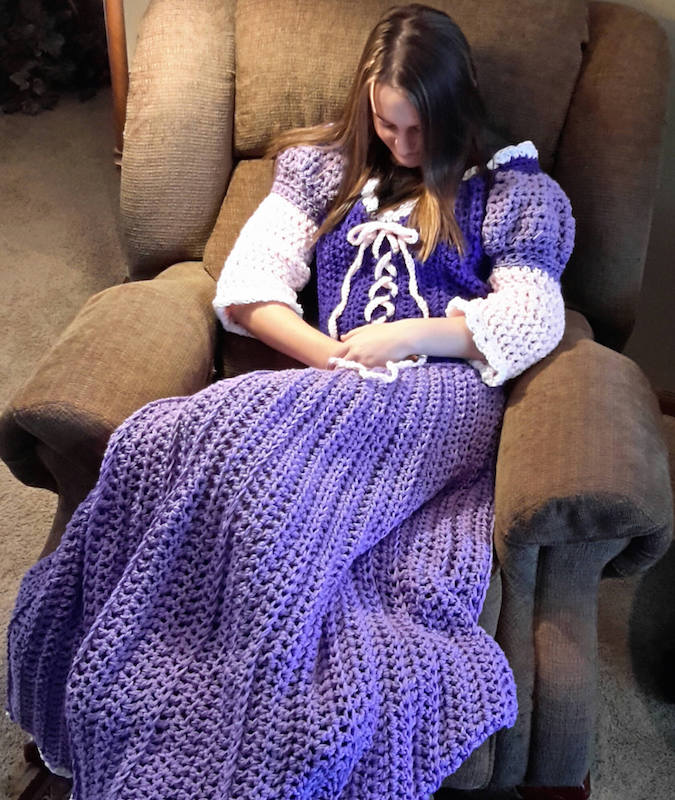 Each pattern costs only $5.50 and comes with toddler, child, and multiple adult sizes. Of course, you will have to do most of the work, but you'll be rewarded by feeling like the most cuddly Disney Princess that ever existed.
Hladik told Cosmo that she will soon be adding a mermaid-inspired green princess blanket, which will delight Ariel fans, and she has other plans for more patterns.
But if you like Belle, Cinderella, and Rapunzel, then don't wait around for your mice friends to help you to create these cozy gowns. They'll take your next Disney Princess movie marathon to a whole new level.