These are the top 10 beauty products we crushed on in October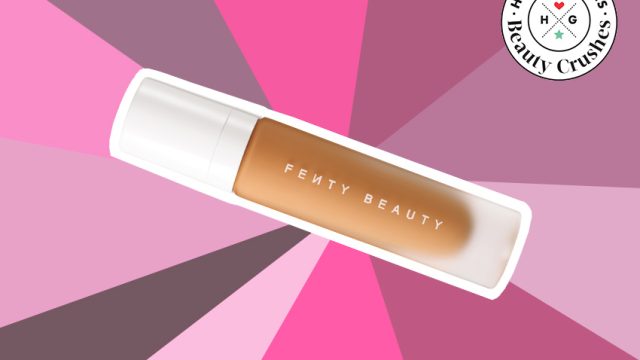 Every month, HelloGiggles will be presenting 10 of our Beauty Editor's beauty product crushes — everything from skincare, to shampoo, to lipstick. Check back at the end of every month for a new roundup of products the HelloGiggles team tried and fell in love with, the best of the very best, and newest releases we'll never be able to live without.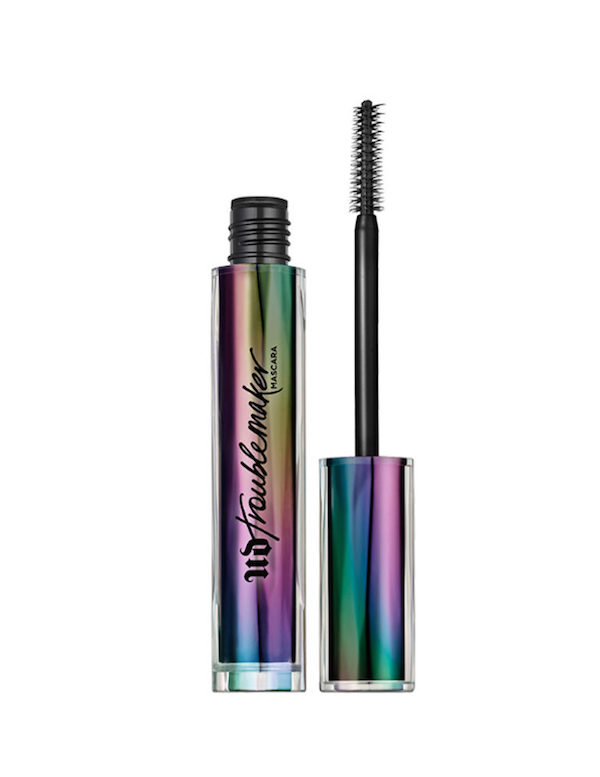 Straight up, this is one of the coolest mascaras that I've seen in a minute. I love its bad-girl theme and the whole "sex-proof" thing. Now, I won't divulge whether or not I've tested the mascara in the ~boudoir~ but I will say that it has withstood a variety of tests, like a long day at a theme park and a funeral (grim, I know). Mascara is also put to the test with me since I have short straight lashes. This one brightens up my eyes and makes them bigger, like when a demogorgon screams, but cute. (Can you tell I've been binge-watching Stranger Things Season 2?
By now, you've heard some pretty amazing things about Rihanna's Fenty makeup line, especially the foundation. I'm here to tell you that the hype is real. I've met a few foundations I've loved this year, but this one is particularly ah-mazing. The coverage, the color, (I'll never stop getting excited over 40 shades!) the way that it isn't heavy yet somehow makes my skin look so damn good — I am here for ALL OF IT. Thank you RiRi, love Rie Rie.
https://www.instagram.com/p/BZT0XXDHA0e
I remember first seeing a sneak peek of the glimmer veil. I was SHOOKETH. I picked it up in pink (OBVI) and it was even better than I expected. Sometimes glitter lipsticks can feel heavy or make your lips dry. This one feels totally lightweight, like I'm just wearing a balm, and the glitter is still INTENSE. It's glorious! I want them in every single color.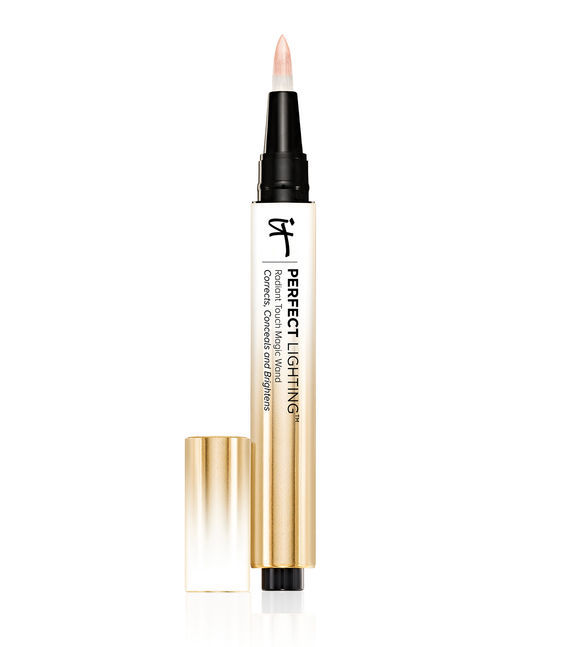 When I find a concealer I love, it's hard to get me to stray. Honestly, I had this around but didn't get to try it because I'm loyal to my Tarte and Benefit concealers. However, I needed a concealer during filming one day and this was the only concealer I had in my bag. I was blown away! It covered the dark circles under my eyes, got rid of redness around my nose and chin, and made my face brighten up. Now I have ANOTHER go-to concealer! You can never have too many, IMHO.
I'm new to Ren Skincare, and this new serum is the perfect gateway drug to the brand. This light serum is an immaculate primer that helps get your skin ready before you start piling on your makeup like I do. It truly does make a *perfect canvas*. I've been taking it everywhere with me. I cannot wait to try even more from the line!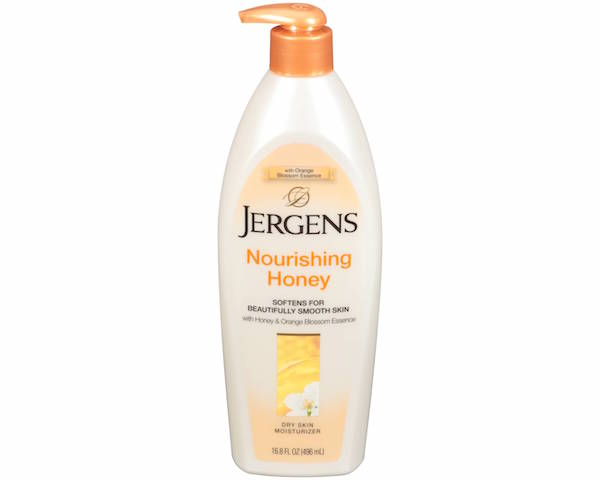 I was using my fancy foot and body lotions to help with my dry and cracked heels and nothing was working. It was like my hooves were fated to be dry for all eternity! I even went to get a pedicure and the next day they were back to normal. If you've ever had a dry heel and rubbed it against your bedsheets, you know it's like nails on a chalkboard. So annoying. I tried this new Jergens moisturizer on my feet and it immediately softened my heels. Not only that, but they were still soft the next morning! This proves that you don't necessarily need anything fancy or expensive to help with a skin issue; sometimes a good old fashioned drugstore lotion is the cure.
I'm a huge fan of GlamGlow masks and moisturizers, so I'm excited to add this new cleanser to my GlamGlow product arsenal. It's one of the most interesting cleansers I have tried because, number one, it's SPARKLY, and number two, it has meteorite powder in it. YES GURL, it comes from outer space! I also love that you apply it to your skin dry, then add water to it so it becomes a milky texture. Another great thing? It smells DIVINE.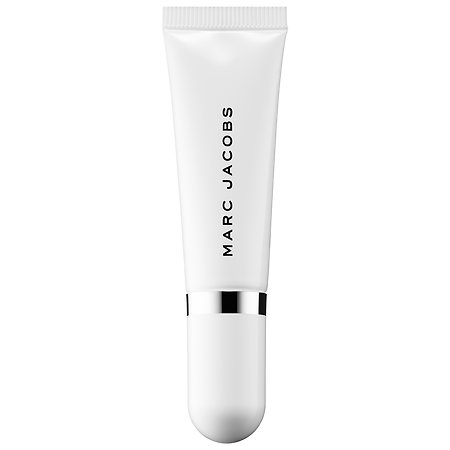 Along with my eyeliners, I take my eye primers very, very seriously. After all, this is what I use to prep the canvas on which I draw my cat-eye every single day. I've been using this Marc Jacobs primer all month and am impressed with how it keeps my shadow and liner in place all day. And anything with coconut extract gets a yes from me, dawg (Randy Jackson voice).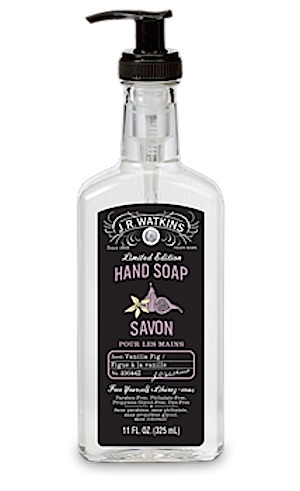 I know I'm not the only one who nerds out over a good liquid hand soap. Think about it, this is the one lowkey skin care product that you use consistently throughout the day. I'm obsessed with everything JR Watkins, from the brand's hand soap to cleaning products. Vanilla Fig is a new scent inspired by the holiday season. It has a combination of fresh fruit juice, vanilla beans and rum drizzle (why is this making me HUNGRY?!). One caveat: It's limited edition, so get on it with a quickness!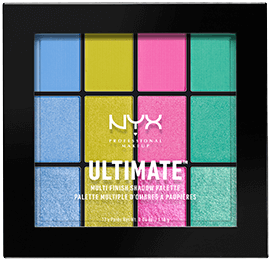 Sigh, I love NYX. They have such great products at affordable prices. Their multi-finish eyeshadow palettes are genius. I like how you can get different versions of your favorite shade, ranging from matte, shimmer, to a sparkly, glittery metallic. The newest palette, Electric speaks to me — it has multiple versions of a bright pink shade! This was a godsend to me for my Halloween costume. It would be wise to always have a few of these palettes on hand.