These are the top 10 beauty products we crushed on in May
Every month, HelloGiggles will be presenting 10 of our Beauty Editor's beauty product crushes — everything from skincare, to shampoo, to lipstick. Check back at the end of every month for a new roundup of products the HelloGiggles team tried and fell in love with, the best of the very best, and newest releases we'll never be able to live without.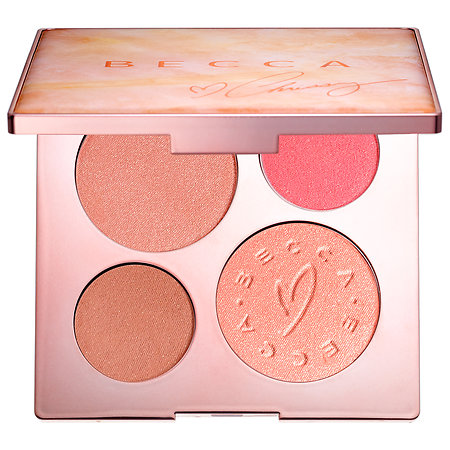 In case you missed it, this was the palette that Sophie from Trendmood used on our beauty team during her recent Facebook Live appearance at HelloGiggles HQ. We quickly became obsessed with the gorgeous glow we all got with the palette. Bottom line: This was NOT an overhyped release. I actually brought it as my sole makeup palette during a recent trip to Palm Springs and it was glorious. (Or is that GLOW-rious?!) Palettes like these are perfect for travel because you can do an eye look, blush, highlighter, bronzer as well as add a little sparkle in the corner of your eyes. I looked like a desert goddess. Thank you, Chrissy!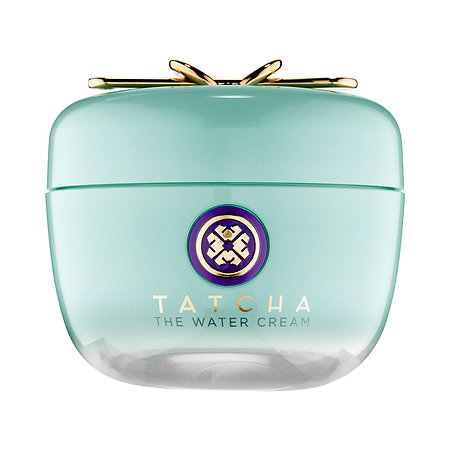 This was another crazy, hyped-up release that seriously deserved all of its fanfare. This is no ordinary moisturizer because the formula is made of a "water-burst cream" that breaks when you apply it on your face and your skin just soaks it right up. It feels like the most luxurious thing ever. And because I am an aesthetics queen, I have to talk about the cute robin's egg blue packaging. AND THAT LITTLE GOLDEN SPOON ON THE TOP! If only I can eat all of my meals with a spoon that looked like that, except bigger. ::smiles to no one in particular::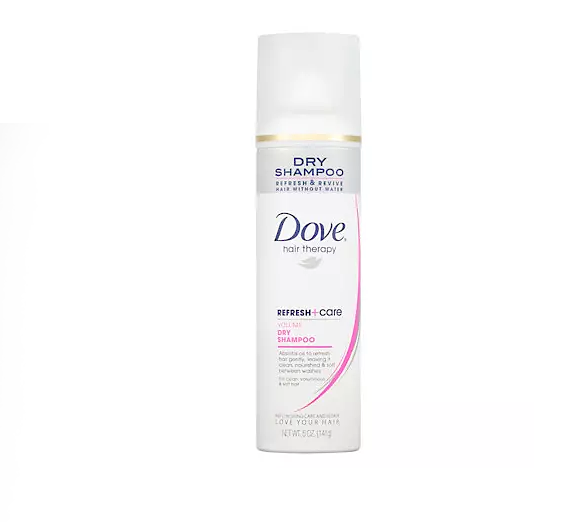 I know last month I was complaining about dry shampoo exhaustion but — SPOILER ALERT — this B is back. After hairstylist Mark Townsend (my new fantasy best friend) taught me that you can actually style your hair with dry shampoo aside from just using it as a tool for dirty hair laziness, I've been using this baby instead of hairspray. It helps with volume, flyaways, and just smells so damn good. Who knew that you could use dry shampoo as a styling tool? (Probably everyone except me. SAWRE.)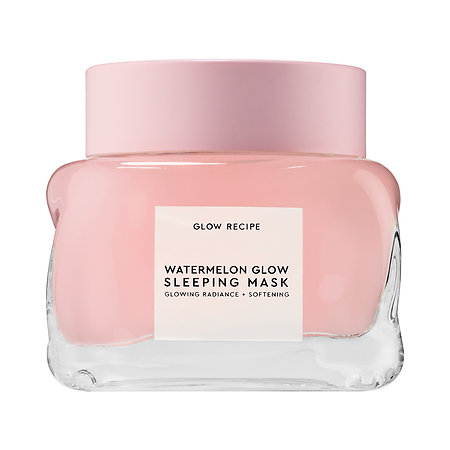 There is a reason why this new face mask ended up causing a 5,000 person waitlist. It is truly legit, my people. The dream team over at K-Beauty website, Glow Recipe, finally came out with a skin care line and this is one of the products. You basically smear this beautiful pink gel mask on your face before you sleep, and when you wake up you just wash off the little remnants (which kind of look like hot glue strings). My face was SO soft I didn't want to put any makeup on!
https://www.instagram.com/p/BTcl_SHFwaA
The recent trend of liquid lipstick everything has me sometimes thinking to myself, "Wow, is NO ONE wearing lip liner anymore?" To be fair, it wasn't really necessary since you could just line your lips using whatever brush the liquid lip came with. But unless you are Pat McGrath or Patrick Starrr, sometimes that line can look a teeny bit wonky. Thankfully Kat Von D psychically heard my cries and came out with 30 lip liners to go with her Everlasting Liquid Lipsticks. These go on so smooth and are pigmented enough that if you don't feel like filling in your lips with lipstick, you can wear this alone! Filling in your lips with only liner is a '90s trend I'm so glad is back.
https://www.instagram.com/p/BUP7NK0BwVj
I've been looking for a nice colored liquid eyeliner that is super pigmented as well as lasts all day. Well good news to me, I found it in Make Up For Ever's new Aqua XL Ink Liner collection! As we all know, I can be so picky when it comes to liquid liner, and this one is my new bae. I love it so much, I want to take it out to dinner and gift it a half-heart necklace, Laura Palmer style. Their bright teal shade gives me total Zoe Kravitz channeling Twiggy vibes, which is totally swoon-y, but I'm crossing my fingers they come out with a pink shade! Then I'll be all set.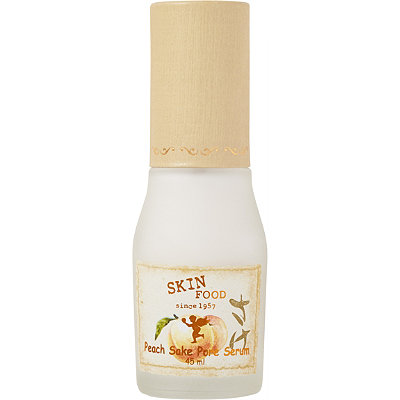 I have always said that if a genie granted me three wishes, one of them would be to make my pores smaller. Because of this dream, I will try any kind of pore minimizer under the sun. I had to test Skin Food's Peach Sake Pore Serum because, first, hello peach sake? And Skin Food always gets me with their cute packaging. I've been using this and love how soft my face feels. I've also noticed less sebum in my pores. There's also a toner and an emulsion product in the collection so I'm hoping to try those alongside the serum to see if they will be my ultimate pore-shrinking super trio.
Lumene is a cosmetics brand from Finland that I've been testing out lately because I am all about that Scandinavian skin care. I'm also really into facial mists lately (seriously, I'm kind of addicted) and theirs is top notch. Everyone else is coming out with coconut facial sprays — which, don't get me wrong — are INCRED, but I love the light, floral fragrance that Lumene's has.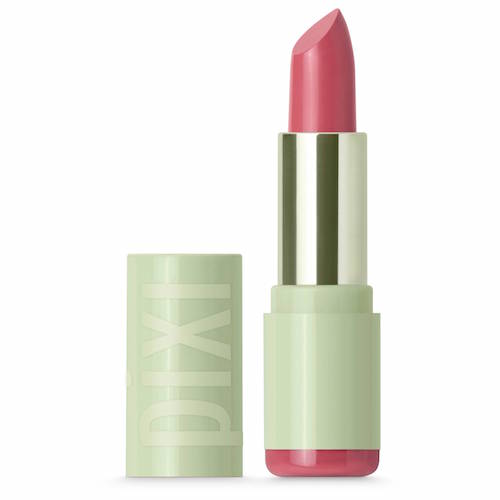 I've had a crazy lipstick collection even before I was the HG Beauty Editor and had my finger (lips?) on the pulse of every new release. You'd think I was constantly switching out my lipstick on the daily, but I tend to get into phases where I alternate between the same two liquid lipsticks for weeks. But that was the old me. The new, more adventurous, trying-out-a-different-shade-than-one-of-my-30-reds me does stuff like randomly pick up a cute lipstick at a drugstore and fall in love. Thus is the case with Pixi Beauty's Mattelustre lipstick. It feels like a juicy lip balm on application, but has a rich color that lasts without much transfer when it dries. It's a nice change from my matte lip devotion, since they can be super drying. Now to get more shades…
https://www.instagram.com/p/BUPLWfOFdms
There have been so many technological innovations when it comes to foundation application. We've seen different sponges, applicators, brushes, and now, actual motorized tools. Clarisonic came out with a foundation brush that is able to generate more than 18,000 micro-blends per minute, creating the most #flawless makeup lewk ever. That is way faster than my hand could ever be, my fam! What's rad is you can just latch this baby onto any Clarisonic face brush. At first I didn't know this, and my eyes opened wide when it easily clicked onto my pink Mia 2. This means you don't have to purchase an entirely new Clarisonic, unless you want one to just keep in the shower and another on your vanity, to which I say, why not?!