These are the top 10 beauty products we crushed on in August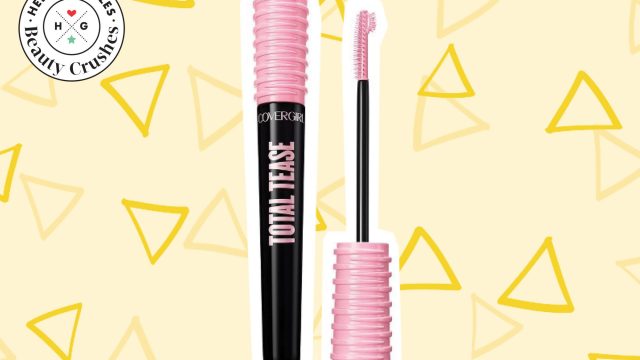 Every month, HelloGiggles will be presenting 10 of our Beauty Editor's beauty product crushes — everything from skincare, to shampoo, to lipstick. Check back at the end of every month for a new roundup of products the HelloGiggles team tried and fell in love with, the best of the very best, and newest releases we'll never be able to live without.
Caramel candies, caramel apples, caramel topping on ice cream — anything with that rich, creamy flavor makes me feel like a lil Rie-Rie again. This new caramel lip balm from Fresh smells just like delicious homemade caramel candies, but not in an overly sickeningly sweet way. I want to buy like 20 of these and give them all to my friends.
Most of the time I end up going to my exercise class straight from work, in full face (complete with lipstick swatches on my arm). So, athleisure-themed makeup products would make me laugh, because I'd just be wearing my day-old makeup anyway, though I'd always be worried about breaking out. (I know I can wipe it off; I'm just in a rush, people!) Most athleisure beauty lines consist of a lip balm or a tinted moisturizer, but the new CliniqueFIT line actually includes a medium-coverage foundation. V. V. RARE. I tested this foundation out during a sweaty yoga class organized by Clinique. Afterward I was sweaty as hell but my makeup still looked good, for real. I use this foundation even when I'm not working out and love it — it's made to last for 12 hours, is oil-free, and won't clog pores. Plus, it has SPF 40. Now *this* is the kind of makeup I can exercising in without being paranoid.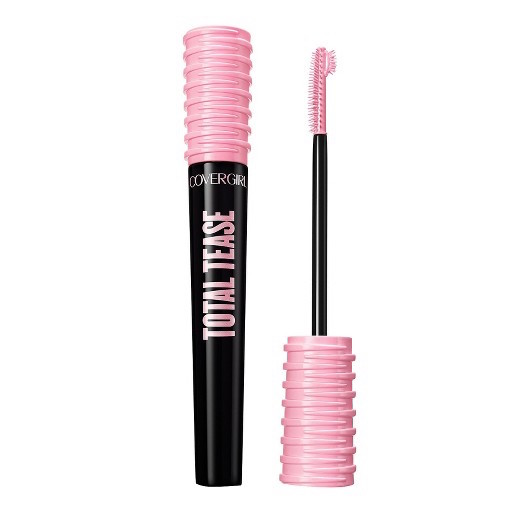 I don't even know how this mascara ended up in my possession. Maybe a beauty angel put it in my bag while I was sleeping, or most likely, I received it as a PR sample and just forgot. But the important thing is, it turned out to be a lowkey makeup MVP. I have pretty straight, not-so-long lashes, so mascaras are always put to the test on me. Total Tease gives me instant doe-eyes, but what's really cool, is it has two parts. First, you coat your lashes with the long mascara wand, as per usual. Then, you go in with its shorter tease comb to get hard-to-reach areas of your lashes and separate any clunks. Love dat technology. ::bats eyelashes flirtatiously::
It was our lordess and savior Amber Rose who helped create this makeout-proof lipstick with Flirt Cosmetics, so naturally I was already on board. I will trust MUVA with anything related to lipstick and making out. The formula transforms to a velvet matte quickly without feeling too dry, and the flat doe-foot wand makes it easy to get a precise application without having to use a liner. My favorite shade is the crimson-hued Rosebud, which isn't surprising since red lips are my signature. Bottom line, it's that perfect kind of red that I am always on the lookout for, so the longwear/smooch-proof is a HUGE bonus.
I love a good setting powder, and I've always heard Becca's blurring powder was le bomb. After applying my foundation, I'll dust this powder over my face for a nice matte, almost airbrushed look. Plus, it's my favorite shade of light pink so I feel like a cotton candy fairy princess every time I put it on.
I've been going through a moisturizer testing phase. My face can get oily, so some of the thicker moisturizers I had been using might have been too heavy for my greasy-ass skin. But my skin is also super dehydrated so I do need a moisturizer that will help give it the hydration it needs. SHE THIRSTY! The solution is a lightweight moisturizer with hyaluronic acid, like this bomb one by Farmacy. Not only does it have Triple Hyaluronic Acid Complex, which helps with my oily face/dehydration issue, it's also made by bees. The ingredients include GreenEnvy honey, which is filled with antioxidants and made by the bees on the brand's farm, the healing Propolis, aka nature's antibiotic, as well as Royal Jelly, another super moisturizing ingredient.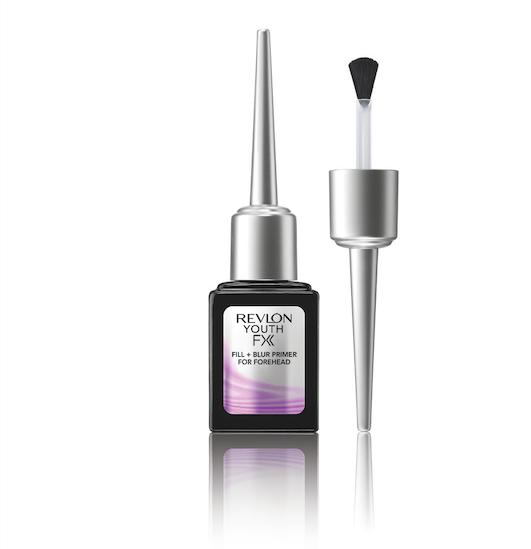 I haven't had botox before, and I'm not sure if I ever will, but I DO sometimes get self conscious about my pores, or the lines on my forehead. I'm only human! And so, I've been using this primer from Revlon that just focuses on blurring forehead lines. I really like how you apply the formula with a little brush. Just paint my forehead wrinkles away until I look like a beautiful mannequin. JK.  
I recently had a bad night — crying over, oh I don't know, the state of the world — and in the morning my eyes looked ragged as hell. Puffy, dark circles, the whole sad shebang. I dabbed some No More Baggage on it and by the time I got to work, my eyes were back to normal. It also works really well under makeup; there was no caking or creasing which sometimes happens to me with eye creams. It's also meant to improve the under-eye area over time, which is ah-mazing.
I can't even tell you how my hair was before I started using this godsend of a hairdryer! I always thought my hair JUST had to be kind of frizzy whenever I blow-dried it, but this is a game-changer. Since my hair is super processed now, I'll try my best to let it air dry and not use much heat on it, but sometimes I'm in a rush and don't have a choice. Thankfully, this dries my hair super fast without making me feel scared that it's gotten fried. I can't believe I was using some mediocre ass hairdryer before this. EMBARRASSING.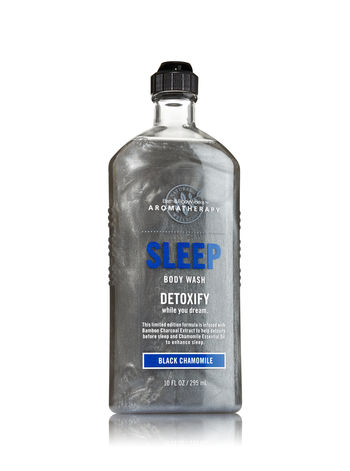 Full disclosure, I wasn't sure what to make of this body wash when I first got it. I hate to assign archaic gender norms to anything, but at first glance I thought it was too masculine for my all-pink-everything, gourmand fragrance-loving self. My husband got his hands on it first and couldn't stop praising it. Of course I was like, GIMME DAT THING BOY, and well, now I'm all about it. Before this Sleep wash, I didn't realize I could theme my shower products around bedtime. Showers are obviously already relaxing, but the chamomile essential oil really gets me ready for sleepytown. And it includes black charcoal extract so it detoxifies and cleanses you after a long day. Now, if only it could do that for my brain.