These are the top 10 beauty products we crushed on in April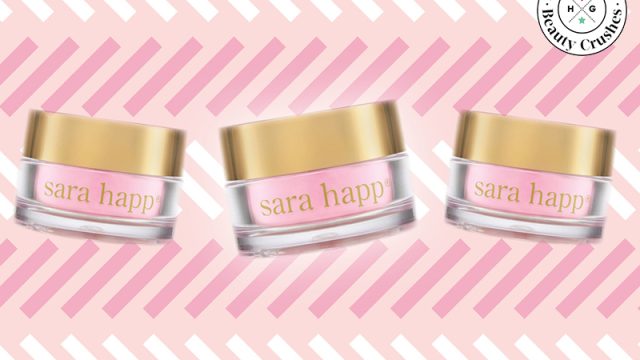 Every month, HelloGiggles will be presenting 10 of our Beauty Editor's beauty product crushes — everything from skincare, to shampoo, to lipstick. Check back at the end of every month for a new roundup of products the HelloGiggles team tried and fell in love with, the best of the very best, and newest releases we'll never be able to live without.
Okay, we all remember Lip Smackers (and maaaybe still incorporate them into our daily routines today), but does anyone remember Avon's Flavor Savers Lip Balms from the '90s?! The packaging was adorable, but also muy chic. Anyway, Revlon's Kiss Balms remind me of these, but for ~adults~. They smell so good, and look so cute in my makeup bag. My current faves are Juicy Peach and Fresh Strawberry. Sidebar, is my next tattoo going to be an old school Avon Lip Balm? I think so…
Celebrity aesthetician Sonya Dakar is a LEGEND when it comes to skin care, but I'm just getting started with her amazing products. I'm mad at myself for all the time I've lost! Sonya's newest product is is the SuperLift Advanced Contouring Eye Serum. Serums have been my jam lately, but I usually use a cream for eye stuff. This has changed everything for me. Unlike the traditional eye cream you apply underneath your eye, you're supposed to use Sonya's serum over and around the eyes in addition to under. You apply it "like sunglasses," she told me during a treatment. It has a copper complex, which helps with collagen production and elastin stimulation, and you can easily layer makeup over it — and even use it as an eyeshadow primer! You also just need a tiny bit, so it will last a long time. If you want to invest in some really good skin care, this is SO worth it.
Sara Happ is THEE OG when it comes to lip scrubs, and is truly passionate about lip care, so anything she recommends I'm instantly on board, no questions asked. She just released the first-ever clay mask for your lips, which is already a bonkers notion if you're already into Aztec clay face masks. However, her mask comes in the dreamiest shade of cotton candy pink. You'll look like you just bit into a cupcake and your lips will be butter soft. DONE AND DONE.
If you've been lurking hard on Pat McGrath's Instagram the past couple of months, you, like me, were probably emotionally been preparing yourself for her next release to be something really good. After all, she's the woman who brought us the glitter lip trend in FULL FORCE. This might be an obvious choice for my roundup, but the Dark Star 006 is truly magical. Wearing the blue glittery shadow on my eyes literally made me look like a STAR. A literal star! It also made my eye color appear to be different which is makeup witchcraft at its finest.
https://www.instagram.com/p/BS9o5hmDTVQ
Ever since Flirt Cosmetics dropped last year, I've been amped on their innovative products. Remember the eyelash dispenser? Their latest is a lip kit that easily brings the ombré at your fingertips. So simple and you look so damn fine. My favorite is, duh, the red shade called Slay All Day. I MOST CERTAINLY WILL.
I went to Disneyland and was looking for a legit sunscreen because I was NOT about to get a heat rash in 80-degree weather (something I didn't worry about in my younger days when I loved to lay out all day). From an article that HelloGiggles Senior Editor Madison Vanderberg wrote last year, I knew to look for a mineral sunscreen, aka one with zinc oxide. I picked up this sunscreen from CVS mostly on a zinc-inspired whim, though I heard great things about Promise. I'm happy to report: NO SUNBURNS! Of course, it's made with zinc, so you have to make sure you rub it in really well so you don't look ghostly — unless you're into that. Who am I to judge?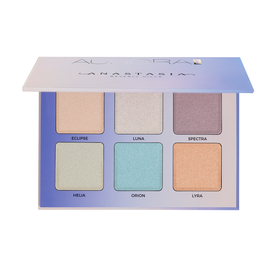 This might be another obvious choice, but my GAWD, I cannot resist a good highlighter palette and ABH knows how to do them well. If you're already obsessed with Moonchild, you will have to follow up with her sister Aurora. It comes with six shades, including my favorite, the turquoise-y Orion. I've been wearing the palette mostly on my eyes, but you can do a gazillion gorgeous looks with it. (I'm not ready for the highlighter trend to go away yet, BTW.)
As a red lipstick devotee, I never thought the day would come for a nude lipstick to pass across my lips…Seriously though, I could never find the right shade to suit my complexion. Some people are so intimidated by reds, but I've always been intimidated by nudes! When MAC announced that their new influencer collection included one of my fave beauty vloggers, Laura Lee, I was already excited. Then when I realized the nude lipstick she made with them was actually *my* perfect nude, I was over the MOON. I thought it was impossible! I have tried SO many different nudes and most of them would either be too pale for me, or they would blend in too perfectly with the rest of my face. Of course, the Laura Lee lipstick is made with MAC's iconic formula, so I'm good2go now. It has already become a cherished part of my lipstick tower. (Yes, I have a tower.)
https://www.instagram.com/p/BP-ZGEEh151
First up, this moisturizer is super science-y in a Bill Nye x 1000 type of way. But this one includes 150 million Zen3 exosomes — these work with the existing exosomes in our bodies to promote some serious skin wizardry. It is literal custom skin care. If you're like enough with the science tawk, Marie, it also has ingredients like kelp, blue algae, Irish moss, and sea lettuce, plus the usual baes like coconut oil and Vitamin E. And I always say this, but I cannot resist a multi-purpose product. This baby will act as your moisturizer, eye cream, toner, day AND night serum. Even though I'm loyal to my serums, it's nice to know that if I'm lazy AF one night, I'll totally be okay with only slapping this on. It's like the Voltron of moisturizers.
So this might be blasphemous to the dry shampoo fanatics out there, but I've been getting tired of them. Call it talc EXHAUSTION. Thankfully, there's been dry shampoo foams coming out lately, and this one by Detox is THE JAM. First of all, I love anything that looks like whipped cream, but this seriously has taken my lazy days to another level. I may never have to wash my hair again…