These are the bell bottoms Emma Roberts can't stop rewearing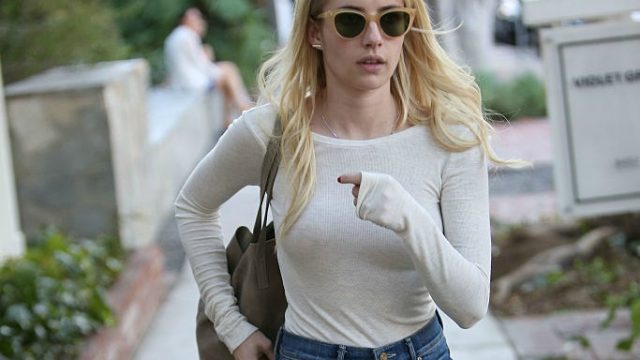 The transition to colder temps has been slow this year, offering up a perfect opportunity to wear the cropped jeans you might otherwise have tucked away in favor of long pants and boots. One star who has definitely taken advantage of the warmer weather is Emma Roberts, whose cropped bell bottoms have been spotted all over Los Angeles this fall.
Paired often with light, long-sleeved tees and blouses, plus heels, comfy-cute sneakers or flats, Roberts' signature look has us seriously inspired. Just take a look at the Scream Queens actress in her Mother jeans last week — total fall fabulousness.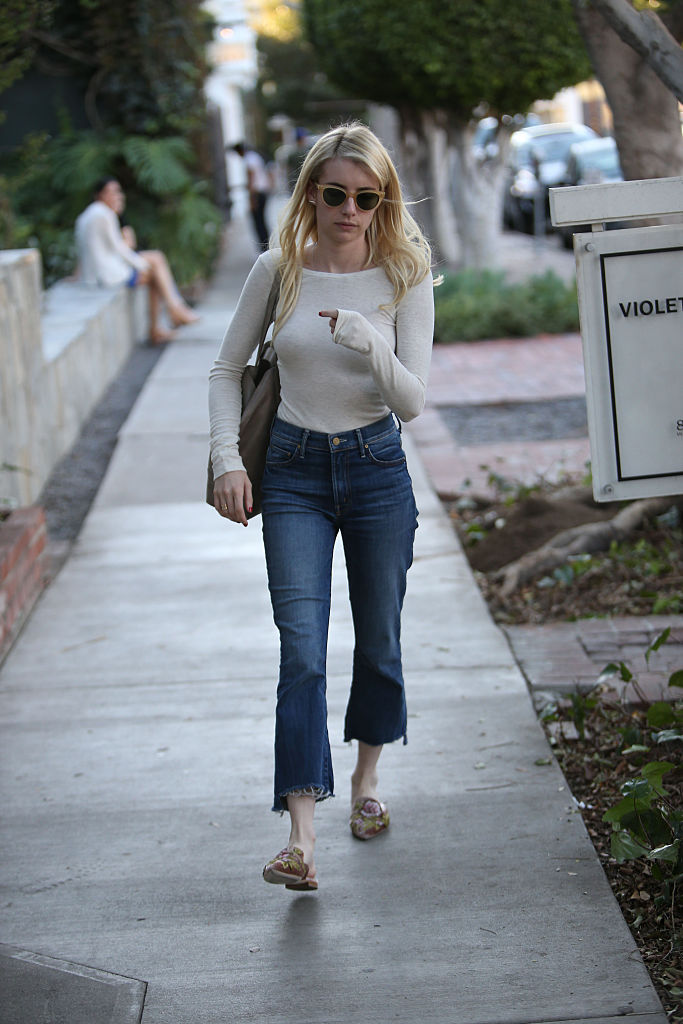 And how much do you love this shredded jeans/vintage blouse ensemble she wore in October?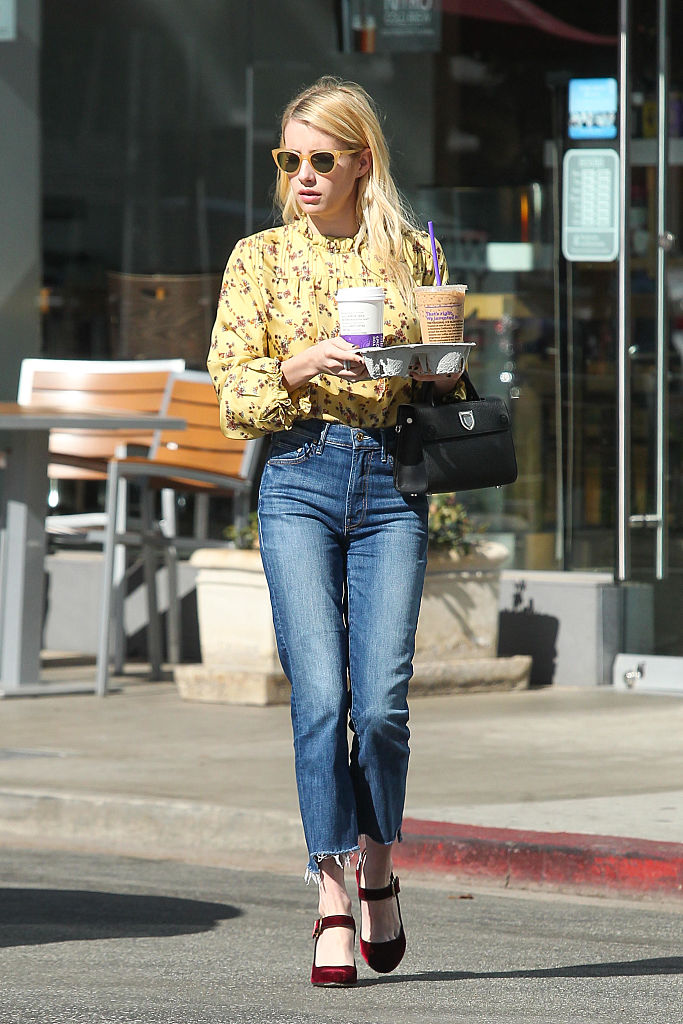 Crazy cute.
The pants are on the pricier side — $238 from Shopbop — but they might be worth the splurge since Mother jeans are made to feel like cashmere (OMG!) and fit like a total dream.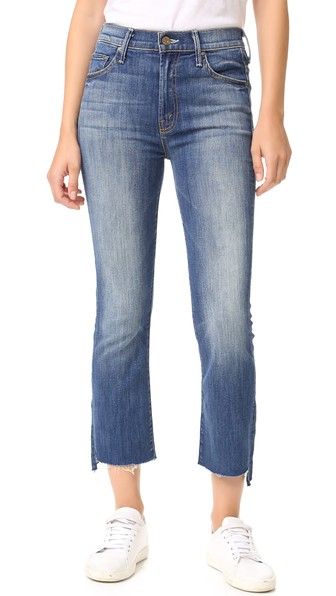 If you'd rather not drop that kind of cash right before the holidays, no worries. We're totally with you! Instead, you can take an old pair of flared jeans that still fit well in the waist and give them a little DIY frayed-edge treatment.
Simply measure and snip your flares a few inches above your ankle — and make the front edge a little short than the back if you want to copy Emma's look — and rub the edges with sandpaper to fray them. Voila! DIY Emma Roberts-approved denim.