Beauty experts gave us the scoop on all the 2018 trends you need to know about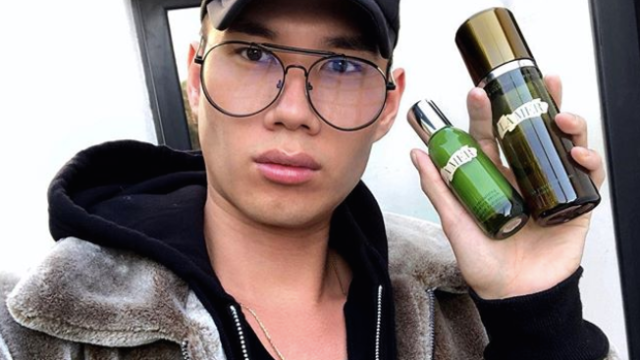 Now that 2018 is officially here, beauty lovers are feeling more than ready to jump on the coming trends that are headed our way. Whether you need to plan your new skin care regime or buy new makeup, it always helps to see what kinds of products are going to be popular in the months to come. To that end, we spoke to a few experts to see what beauty trends they are predicting for 2018.
Aren't you curious to know what will be big in the coming year? These past couple years have seen a revival of '90s style makeup like glitter lids and glossy lips — do you think the look is here to stay?
Hair colors have also run the gamut over the past few years — from La Croix and unicorn hair to babylights, it's been the season of the hair dye. Will people be turning towards their natural roots this year, or are we only going to go in a wackier direction?
Perfumes are really having a moment, and it doesn't look like that is going to die down any time soon. Thanks to more accessible high-quality perfumes like A.N Other, more people can enjoy this luxury item without the guilt.
Let's see what the experts are predicting will be the big 2018 beauty trends, shall we?
https://www.instagram.com/p/BdA-SJ_hdes
We had a chance to ask Mariya Nurislamova, CEO of Scentbird, where she thinks the perfume industry is headed. She firmly believes that indie perfumers will continue to reign in 2018, saying, "Perfume lovers are still discovering the wide-open palates and bold chioices in niche/micro/indie lines."
Mariya also believes that we will be turning towards cleaner, fresh European-type scents. She tells HelloGiggles,
"2018 will see a renaissance of the clean, fresh feel of lavender, peony, and violet, either as main notes or as themes in a perfume. Lavender and violet in particular will be very popular."
So that's good news for floral fans!
https://www.instagram.com/p/BcsoykDBndA
Other perfume trends that Mariya believes are on their way is scents that are versatile and can be layered, since they can last longer and give you more depth. But the biggest shift will be in gender-neutral scents. Mariya Nurislamova mentions,
More and more releases are getting away from defining gender as part of their appeal. Gender fluidity is as appealing in the fragrance world as much as in fashion. The lines are finally dissolving between the sexes around what smells good on a man and a woman."
We absolutely love the sound of that.
If you're ready for a big hair change in 2018 then saddle up because we talked to Kayla Boyer about upcoming hair trends.
Kayla is a Pravana Collective member and Vivids hair artist. She was also featured as Instagram's first-ever hair colorist and created three unicorn-inspired wigs for them in their #iginreview story. So, she definitely knows what she's talking about.
Kayla tells HelloGiggles,
"For hair color in 2018, more muted shades with an iridescent effect is what will be on trend, as well as pastels and rich jewel-toned colors. We saw neon hair grow in popularity for 2017 which has been amazing to work with but now that'll be fading into a softer version in the new year."
We can't wait to feast our eyes on that!
Want to know what's going to be big in skin care in 2018?
https://www.instagram.com/p/BcaPIcHhcQs
We spoke to three experts who gave us some insight into what's headed our way. First up. Jillian Wright, co-founder of the Indie Beauty Expo, which will be held in LA on January 24th-25th, followed by Dallas, New York, and London.  What she has to say might surprise some of you, but we think it's pretty interesting. Jillian tells HelloGiggles,
"I'm seeing a big trend in CBD oil-based products from brands such as This is is Not Pot, Soul Addict, Crave Skincare, and transdermal CBD patches from Mary's Nutritionals. We are also seeing CBD-based products in the prestige category as well. Cannabliss is a high-end luxury line for the face and body."
Our curiosity is definitely piqued and we will definitely be waiting for that one with bated breath!
Aesthetician and founder of Esthetic Underground, Biba De Souza, spoke to us about the kinds of ingredients that we can expect in our skin care in the coming months. She says, "We will be seeing more products that are aimed towards skin detoxification and fighting of the environmental pollution, such as black mud, bamboo charcoal, and clay in general."
Looks like you can keep those charcoal masks tucked in your bathroom cabinet for now. Biba also tells HelloGiggles that,
There will be body products with antioxidants and skin-protecting ingredients that will provide protection from free radicals for entire body surface. We will also see plant stem cell technology continue to thrive."
Few things are as cool as when actual scientific advances make their way into the field of beauty. Biba also thinks that green beauty will continue to thrive and become even stronger, with professionals using holistic treatments and technology that is healthy for the environment as well as our bodies, such as baking soda-based microdermabrasion. That's wild.
https://www.instagram.com/p/BXoHboTlog6
Esthetician Rosanna Siracusa of Skin Matrx believes that the fresh face will be even bigger in 2018. She tells HelloGiggles,
"Individuals are educating themselves on how to keep their skin healthy by using ingredients to rebuild the natural skin barrier...Products with retinoids and glycolic acid will give you those results and will continue to dominate the industry."
We love it!
For all you makeup devotees, the following 2018 beauty trends are for you.
We had a chance to chat with NYC-based makeup artist Jane Meng, who gave us the scoop on what makeup trends are going to be big this year. Much to our delight, it looks like diversity will be the name of the game. Jane tells HelloGiggles,
"Overall the industry is gearing towards being more inclusive. This is exciting as we can see more products that are playing with color and iridescents. You don't need to be a certain skin tone to have fun."
https://www.instagram.com/p/BbmE1R0lGsE
In terms of color, Jane sees a tide turning towards exciting, vibrant shades. Jane says, "Bolder lips, brighter blush, hot pink, green and blue smokey eyes. Crazy colors look effortless and cool when they look lived in. An application that looks put on but not labored over is sexy. Buffed out smokey eyes, smudged liners, less precise lips."
Everyone wants to enjoy a more editorial look these days and we love it. Jane loves products like NARS' Natural Radiant Longwear Foundation that give you a flawless, sheer look.
Like the rest of us, Jane is pumped about what's to come. She tells us,
"I'm actually quite excited for 2018 makeup because it seems as though people are having more fun and becoming more rebellious with their looks."
Makeup artist Patrick Ta, who works with Chrissy Teigen, Shay Mitchell, and Olivia Munn, agrees with skin care experts that it's only getting more and  more important. He simply tells us,
"Beautiful skin is always on trend.
Beauty world insider Trendmood, aka Sophie Shab, is also gunning for skin care taking over the world. She says,
"Skin care already had a big lift in 2017, but I think it will be even bigger in 2018. That also includes face makeup like foundations, concealers, and powders. Everything starts with taking care of our skin."
If you're a K-beauty lover, you'll be happy to see that there's plenty headed your way this year.
Sarah Lee, co-CEO and co-founder of Glow Recipe thinks it is going to be all about the makeup-skin care hybrids this year. She says,
"Skin care that enhances the makeup look, primarily focused on a glowier, brighter finish is the latest trend in Korea."
You've probably seen the "glass skin" trend on Instagram, and we're excited that there will be products available stateside to help us achieve that look. Korean beauty has always emphasized the importance putting skin care first, so it makes sense that this philosophy would extend to makeup products.
Nail art enthusiasts — get ready, because this is going to be your year.
Co-founder of Floss Gloss, Janine Lee, is letting us in on her secrets. And no matter what your style or aesthetic may be, it looks like you're going to be on trend. Janine tells HelloGiggles,
"For 2018 we're seeing a major spectrum in nails — minimalist approach (negative space, a few dots or lines, etc.) to high intensity metallics and holographic glitters. Primary bolds like bright red and pinks and soft earth tone-y tans and lavenders are holding it down in the middle!"
No matter what your nail pleasure may be, 2018 is ready to embrace you. Doesn't get much better than that. Janine also mentions that you can expect embellishments like glitter to be sticking around this year. So if you always splurge for that glitter heart, you're in luck.
Are you as excited for what 2018 has in store as we are? It's always fun to switch up our look, whether it's with a major hair change, being a bit more adventurous with our nail game, or investing in our skin care routine. Here's to a beauty-filled year.