These are our favorite Schmidt and Cece moments on "New Girl" so far
While we hate to see it end, New Girl is gearing up for its final season — and even though it'll be much shorter than the others (there'll only be eight episodes to help wrap up some storylines) we know the cast and crew are going to give it their all to make sure these characters that we've grown to love have the best sendoff ever. So, now's probably the perfect time to list some of the best Schmidt and Cece moments on New Girl.
A lot of focus this upcoming season will probably be on Jess, played by Zooey Deschanel, and Nick, portrayed by Jake Johnson. And rightfully so. Not only was the show based around Jess's new adventure living with strangers she met on Craigslist, but she's been looking to rekindle her relationship with Nick for some time now. Season six ended with a steamy elevator kiss and Nick dropping the L-bomb, and we're wondering if the two might be honorary aunt and uncle to Schmidt and Cece's brand new arrival. (Oh, who are we kidding. Of course they are.)
In case you happened to miss it, yes — Schmidt and Cece are expecting a baby. During the finale, Schmidt is the one who reveals to Cece that she's pregnant. True to form, he refers to their future child as a "caramel miracle" before giving her a kiss on the forehead.
So, it's hard not to start the list of Schmidt and Cece's best moments with that one.
9Schmidt announces the pregnancy
https://www.youtube.com/watch?v=kEc0SPjQM4Y?feature=oembed
You can see the true emotion in Schmidt's eyes — he's overjoyed over the news. While we always knew that Max Greenfield and Hannah Simone had a ton of chemistry, this moment was just oozing with good vibes.
8Schmidt skywrites his love to Cece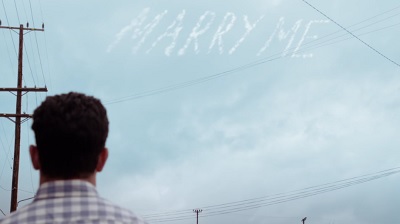 Well before they were married (back when they were just fooling around) Cece had a pregnancy scare — and while she was overjoyed when she finally got her period, Schmidt was all ready to propose right then and there. So sweet.
7Cece ends her wedding to Shivrang
https://www.youtube.com/watch?v=YAJaEKyr1U8?feature=oembed
It wasn't Cotton Eyed Joe, or the badger in the ceiling. Or, the fact that Jess and Nick literally crashed into the ceremony. Cece didn't marry Shivrang because it just wasn't right. There was someone else she loved more. (Ahem — Schmidt.)
6Schmidt brings Cece a pigeon before declaring his love
They didn't have doves, so a pigeon had to do. But it wasn't the type of bird as much as the loving words he said. Without a doubt, Schmidt was always in love with Cece. In fact, in his words, he's "ready to have kids with you, if that's what you want."
5Schmidt gets real at a dating event
https://www.youtube.com/watch?v=ADRl3y08Grw?feature=oembed
After Cece was seated at a "less desirable" table based on her occupation, Schmidt made sure to tell everyone who attended the event what they were missing. Just because she was a model sitting at the dreaded "Table 34" didn't mean she wasn't deserving of love.
Of course, then he tries to take back his kind words after guys start to swarm over to her. But, we get it.
4The "See Cece Run" shirt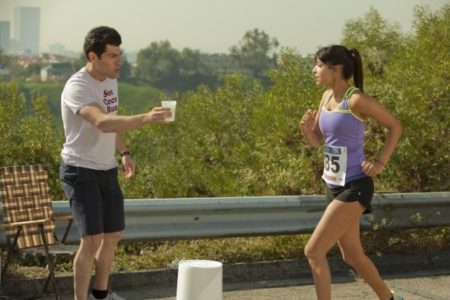 Schmidt made his own shirt to support Cece back when they were only friends with benefits. This was when the gang found out about their little arrangement — and also when the fans realized that Cece and Schmidt really do have a special connection. We mean, it takes time to make a shirt. And as Jess said, Cece liking Schmidt would be the "only explanation" for thinking the shirt was humorous.
3Schmidt tries to impress Cece's mom
https://www.youtube.com/watch?v=mIK-kF1HC_s?start=1&feature=oembed
It was no secret that Cece's mom probably wouldn't approve of Schmidt. Cece said it from the very beginning. However, Schmidt made an effort to try, which we think is sweet. He decided to perform a dance, but it doesn't work. Because, even the show knows that the real world necessarily doesn't work that way.
2Schmidt proposes
https://www.youtube.com/watch?v=0ouyaY8JfGU?feature=oembed
Anyone else have tears in their eyes during this scene? The gang was all present when Schmidt got down on one knee and popped the question. And they had to be asked to shut up, since Schmidt couldn't hear if she said yes or not.
1The loft wedding
https://www.youtube.com/watch?v=Y5iX5j4W1ws?feature=oembed
This was the moment we were all waiting for. And since Schmidt didn't even know it was going to happen when it happened, it made it even better. Finally, Cece and Schmidt made it official without any roadblocks getting in the way!  And this time around, Cece didn't manage to get henna on her face.