These are all the new cheek and eyeshadow palettes Tarte just launched and they look dreamy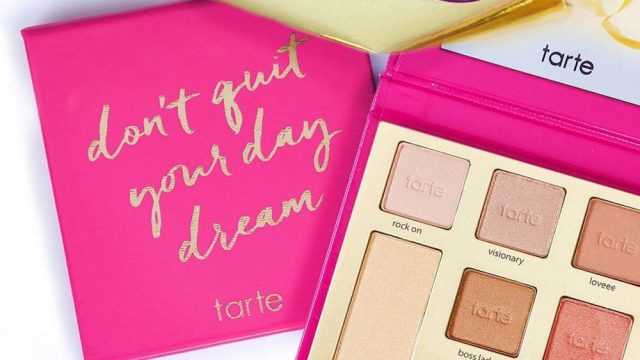 Tarte is one of those brands that just get us, you know? Everything they create is completely beautiful, so it's no wonder that their new cheek and eyeshadow palettes look like they just floated down from a fluffy, white cloud! With seven stunning new palettes to choose from, we're thrilled to see that they're all unique and radiant. The best part? They all serve a wide range of purposes! Four of these palettes are limited-edition, so you're going to need to pounce on them ASAP that way you can add them to your collection!
The palettes can take care of contouring, highlighting, strobing, eyeshadow, and color-correcting — all at a shockingly affordable price point. They range from $23 to $42. For how high-quality and beautiful these palettes are, we wouldn't be surprised if they were twice as expensive. Luckily, Tarte has our backs!
Shall we take a trip down Tarte's new arrivals lane and see what wonders await us?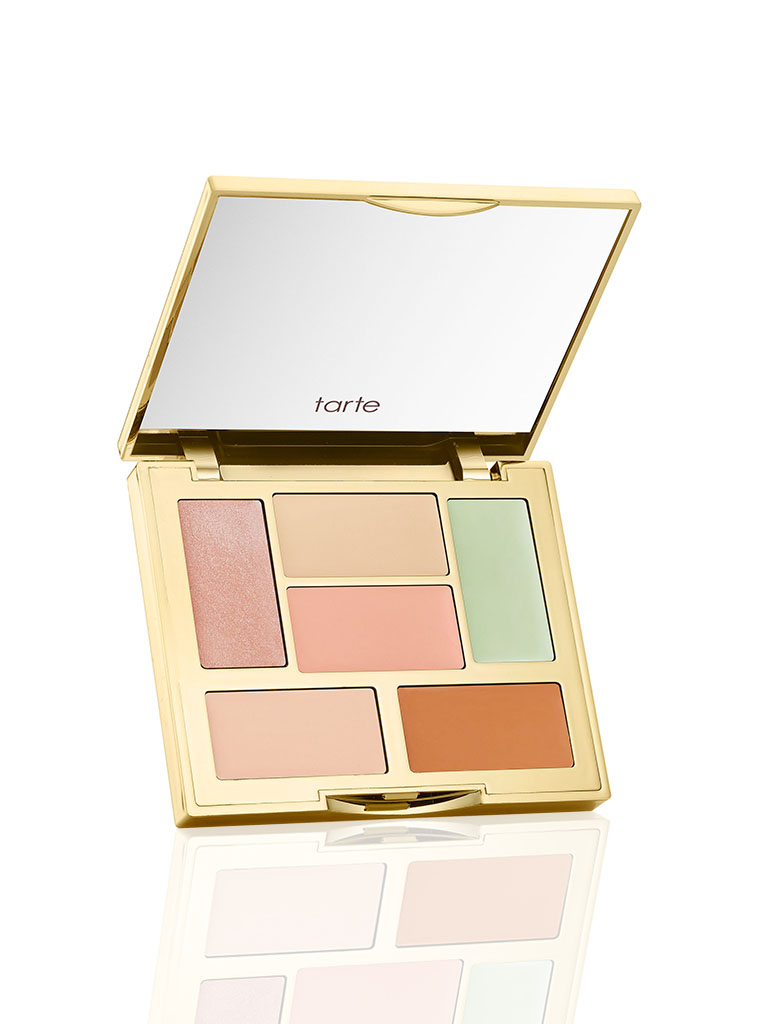 The soft yellow brightens, the peach counters darkness, the green neutralizes redness, the contour defines and sculpts, the matte highlight corrects and blends, and the pearly champagne highlights and perfects. What more could you want?
This palette includes Gleam, a pearl highlight, Burst, a shimmering sand highlight, and Chisel, a matte contour.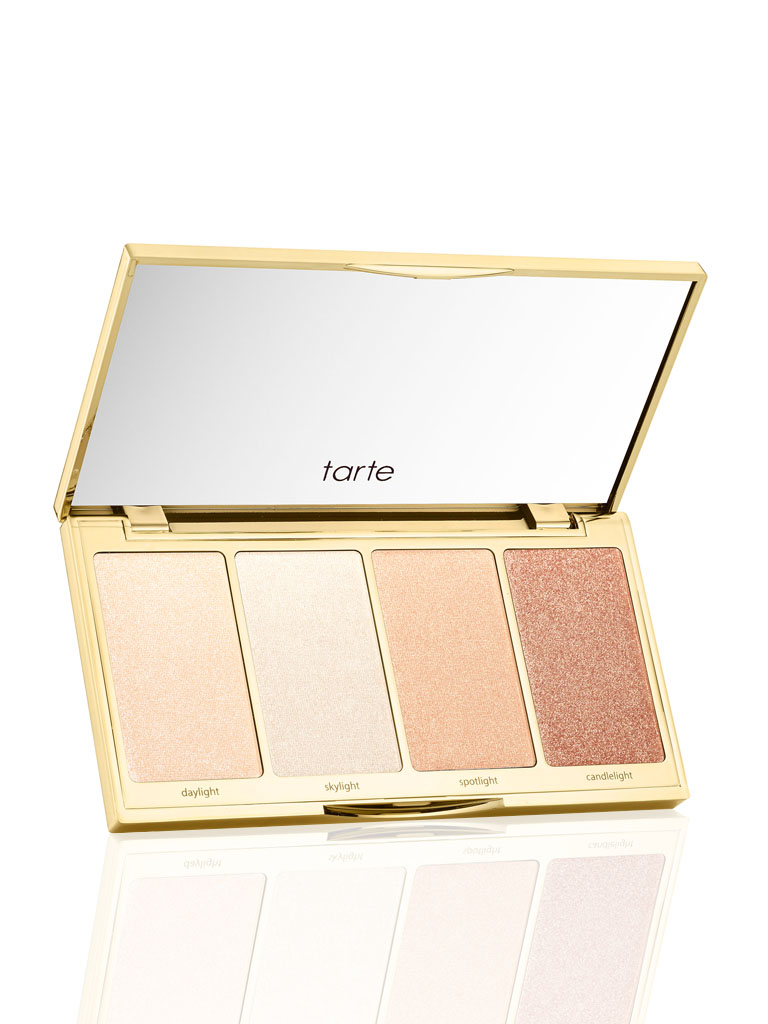 This palette comes with four shades: Daylight, a white gold, Skylight, a pearl hue, Spotlight, a champagne, and Candlelight, a rose gold.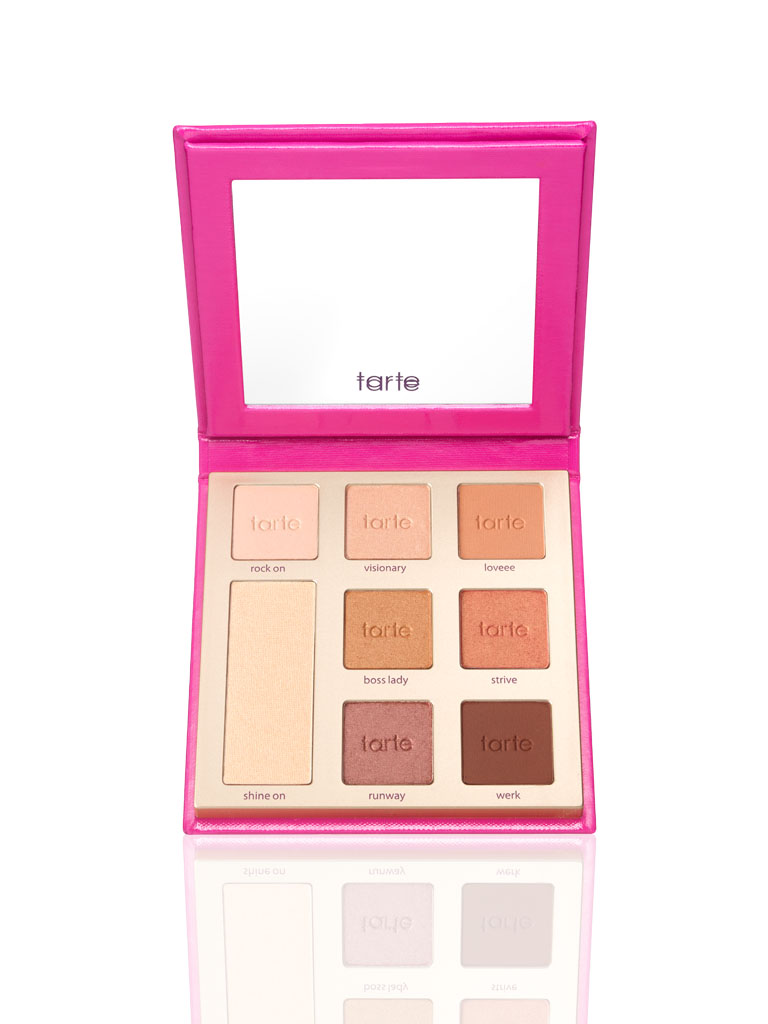 This palette comes with eight different shades: Rock on, a cream, Visionary, a champagne, Loveee, a light caramel, Boss Lady, a bronze gold, Strive, a golden peach, Runway, a chestnut, Werk, a brown, and Shine On, a white gold highlighter.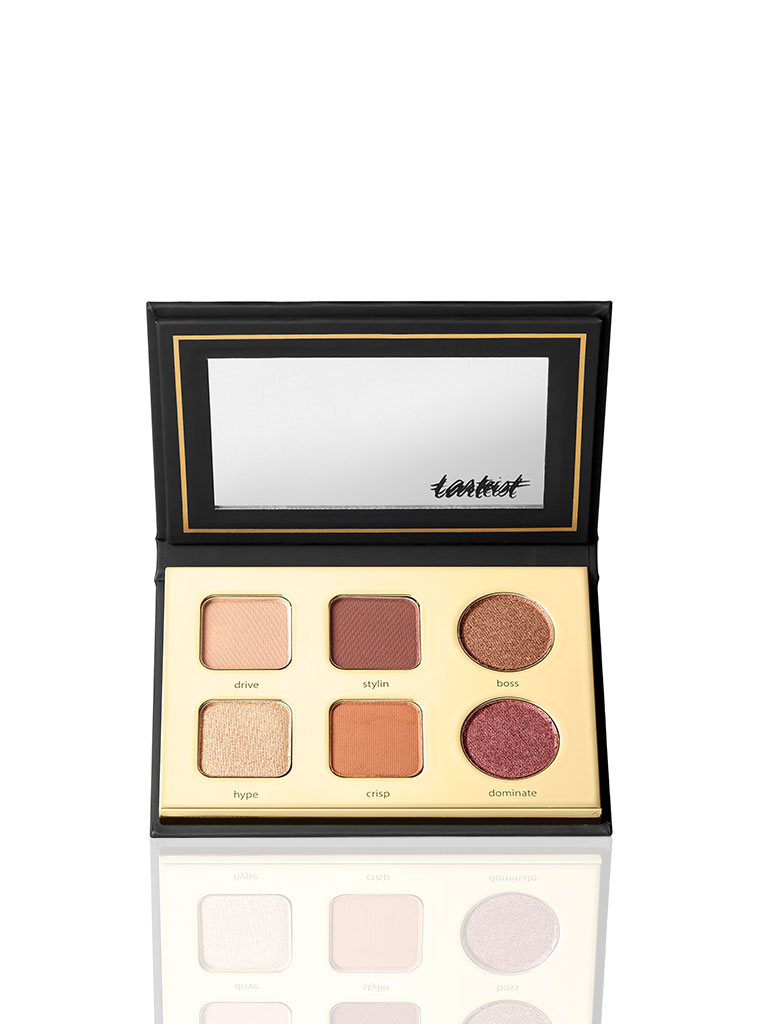 This palette includes: Drive, a nude, Stylin, a brown, Boss, a bronze, Hype, a gold, Crisp, a chestnut, and Dominate, a shimmering raspberry.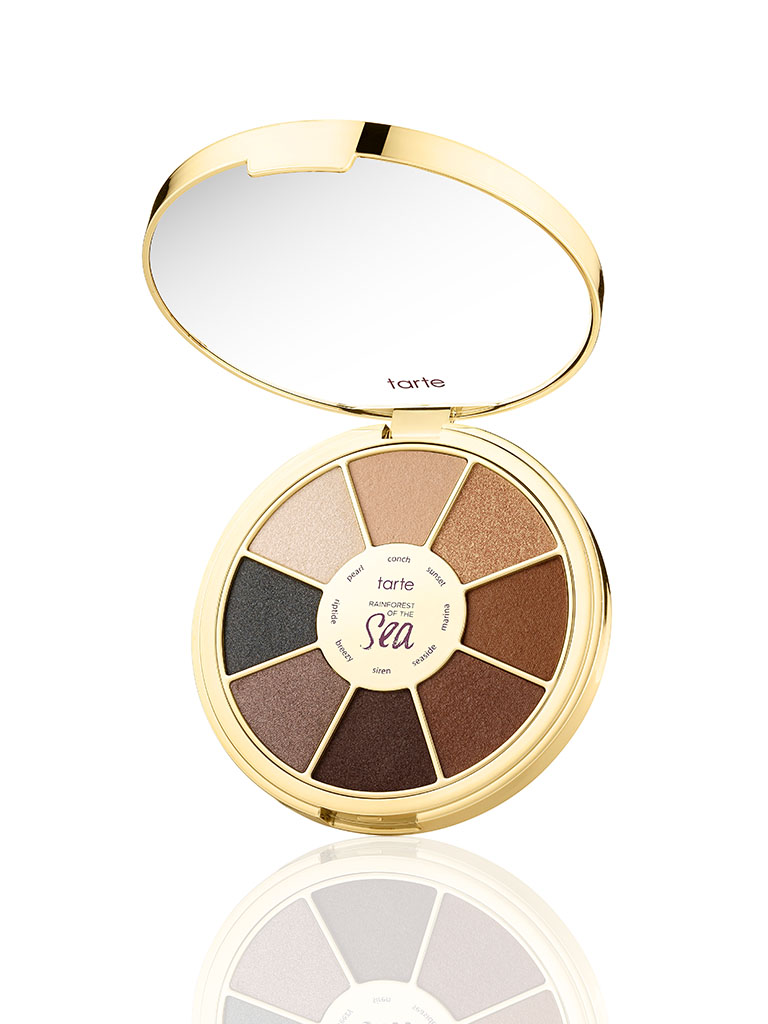 This gorgeous shadow palette includes eight shades: Pearl, a white shimmer, Conch, an off-white, Sunset, a yellow gold, Marina, a caramel, Seaside, a chestnut, Siren, a dark brown, Breezy, a shimmering slate, and Riptide, a steel blue.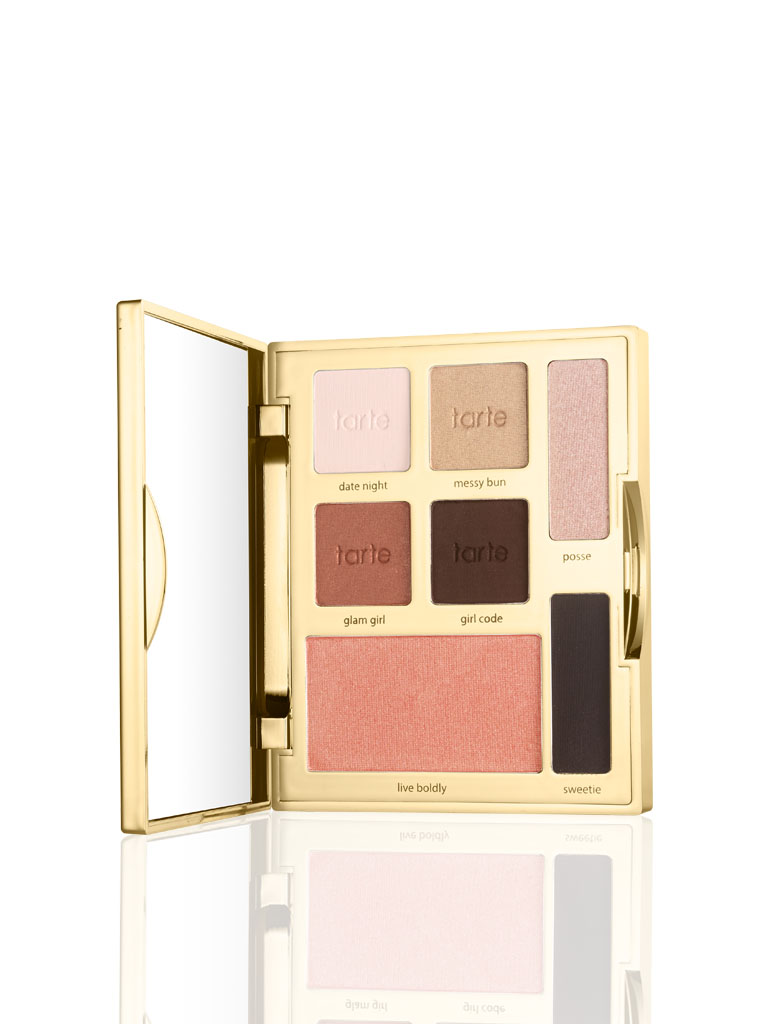 This product comes with: Date Night, a pale pink, Messy bun, a champagne gold, Glam Girl, a rose gold, Girl Code, a matte chocolate brown, Posse, a pearly pink, Sweetie, a matte black, and Live boldly, a shimmering peach blush.
Aren't they all absolutely stunning? We don't know how we are going to pick just one, but we do know that they would make perfect stocking stuffers, don't you think? What a dream!