These $80 Nordstrom loafers are a serious power move
Confession: Although I am perfectly fine throwing down $60 for a Saturday brunch or $40 for a pair of movie tickets, I'm always hesitant when it comes to investing in clothing. My reluctance doesn't make much sense, seeing as those items actually last, unlike, say, an overpriced omelet wolfed down in five minutes. But spending "real" money on fashion has always felt at odds with who I am, someone who wears the same pair of H&M jeans three days a week and owes half her wardrobe to Old Navy—despite the fact that these cheaper items tend to need replacement often enough that the costs do, inevitably, amount to "real" money. And with shoes? I'm even worse, buying $30 or $40 pairs that inevitably don't last more than a season or two, rather than their pricier but far more solid comparisons.
Yet this winter, after having the disturbing realization that I'd managed to spend triple the amount of money that a pair of Steve Madden boots had originally cost on repairs, I decided it was time for a change. Not only did I want to stop having to buy new things constantly, but I also wanted to start dressing more professionally, which, coincidentally, probably meant purchasing some nicer items. So I threw out those boots, did a major closet rehaul (goodbye, 5-year-old Forever21 sundresses), and began thinking about the items truly worth investing in — starting with a pair of loafers, because despite being a working woman in my mid-to-late 20s, I somehow did not own a pair.
I asked a few fashionable friends and co-workers for recommendations, and got plenty of solid options, ranging from Everlane's iconic Modern Loafer to Madewell's best-seller, The Frances. But the one that earned the strongest praise —and my eventual purchase —was Treasure & Bond's Kena Loafer, a $79.95 shoe available at Nordstrom.
The shoes come in eight colors, including Coral and Leopard Print, but I went with the classic Black Leather. And oh, am I glad I did—Treasure & Bond make a seriously good loafer. For one thing, they're super comfortable, fitting my foot immediately without needing a few wears to be broken in. For another, they go with everything, from faded blue jeans to long black jumpsuits. And then there's the price; at just about $80, it's expensive enough to ensure they'll last far longer than a few months, but not so steep that it took me out of my shoe-buying comfort zone.
But best of all, these loafers make me feel like an actual adult, which, you know, I am—but my usual choices to spend less on shoes than on Seamless orders and still have decade-old "going-out tops" in my closet don't always make that obvious, to me or the rest of the world. Wearing these loafers, though, I feel confident and professional, ready and able to take whatever's in store. They've even helped me up my game with the rest of my wardrobe, inspiring me to buy a few nicer-quality tops and pants that I know will look great paired with them.
Treasure & Bond Kena Loafer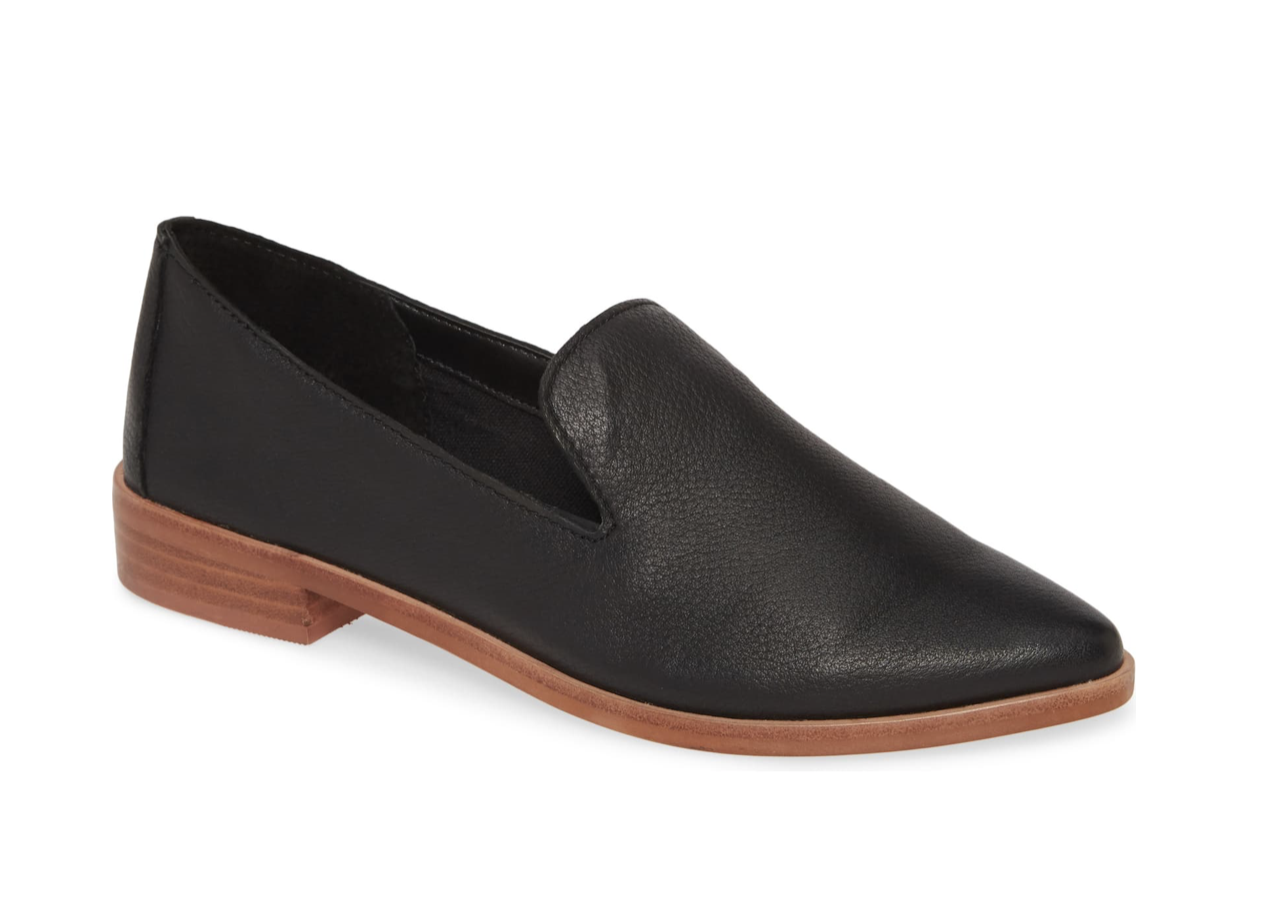 I still haven't fully re-vamped my wardrobe (it's a process, OK?) but these shoes have proven to be all the motivation I need. And the compliments I've gotten every time I've worn them certainly don't hurt.