Justin Theroux beautifully supported his wife Jennifer Aniston amidst Brangelina drama
When the world found out that Angelina Jolie had filed for divorce from Brad Pitt, it didn't take long for people to unfairly bring Jennifer Aniston into the drama. Of course, we all remember when Pitt left Aniston for Jolie after the pair filmed Mr. & Mrs. Smith together in 2005.
Then again, as outsiders, none of us really know what happened back in 2005, just like none of us really know what's happening now with Jolie and Pitt. But that certainly hasn't stopped people from making assumptions.
Specifically, the assumption that Aniston is a part of this conversation.
The internet was quick to create memes of Aniston looking triumphant. Media outlets put Aniston on the cover of their publications, seemingly laughing off the news.
But even though it might be fun for people to think that Aniston is enjoying this news (which she has absolutely nothing to do with) as a form of secret revenge, she has actually completely moved on from the drama of 11 years ago. In fact, she is now happily married to the incredibly talented, super supportive, and ridiculously handsome Justin Theroux.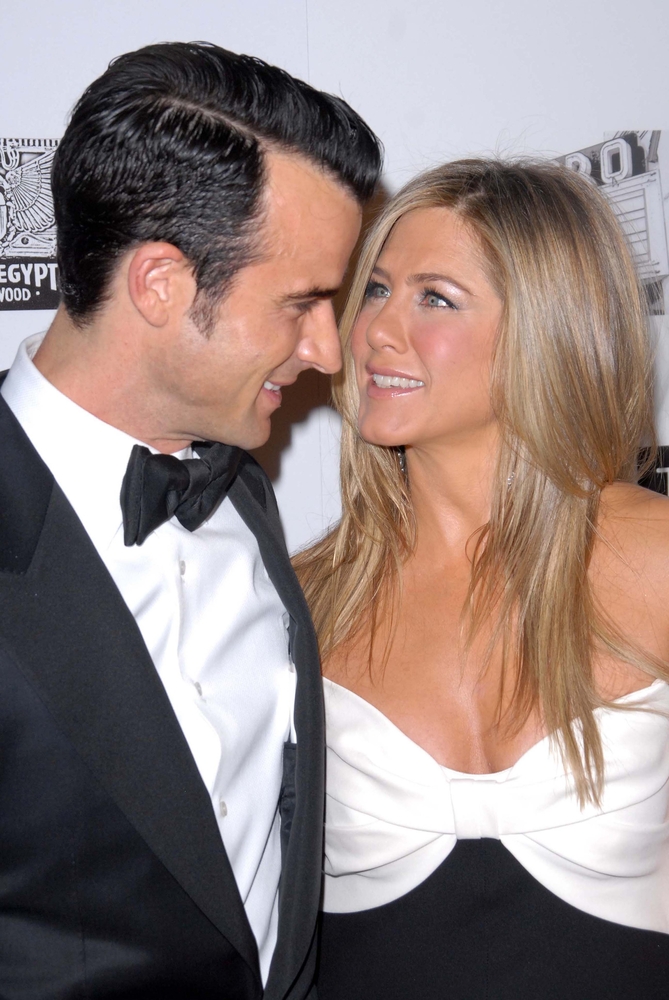 And Theroux has been nothing but supportive of his wife, especially amidst the crazy media attention she's been receiving.
"[Jennifer] is a proper badass," Theroux said, while promoting Girl on the Train. "She has lived through a lot of bullshit. Many people would have crumbled under some of the stresses that have been put on her. I'm very proud of her for that, for the way she handles herself. In a weird way, it's an honor to stand behind her. Truly, in that sense, she's amazing."
We couldn't agree more.