There's a real life Regina George and she acts nothing like the character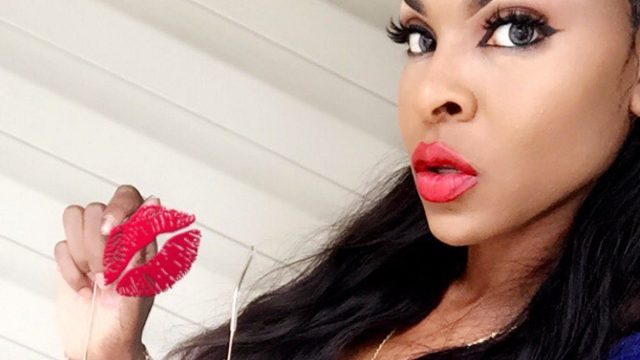 Don't let her intense look fool you, this Regina George doesn't care if you wear pink on Wednesdays or not. The only thing she cares about is winning an Olympic medal (which she may do very soon).
Regina George (the real one) was an American-born Nigerian runner who's totally impressive.
https://www.instagram.com/p/BHCXoKzA0qV
She's already competed in the Olympics back in 2012, and earned a silver medal at the African Championships that same year. She's a force to be reckoned with while competing (yet surprisingly glamorous when she's off the track).
She actually prides herself on running her races in full makeup. As she told Seventeen, she enjoys looking good (in typical Regina George fashion) and thinks that confidence can help destroy the competition.
https://www.instagram.com/p/BHMu8h3gnMa
She explains, "If you look good, you run good. I go on YouTube channels and look at makeup. Each year, I get better and better at it. That's one of the things I love. So, getting ready for races, I look in the mirror and make myself look good there, so all I have to do is perform. You see most sprinters try to glam up. I think it's a confidence thing."
And when she competes again in the 2016 Olympics in Rio, she'll no doubt look totally on-point as both an athlete and a makeup aficionado.
So while she may not exactly insist upon making the same entrance into the field as her Mean Girls counterpart (nor is obviously anywhere near as mean)…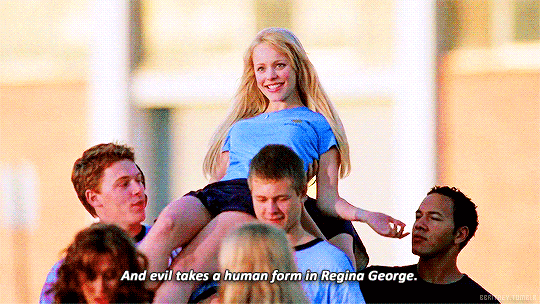 …she is (awesomely) fierce of a competitor and will totally be someone exciting to watch in the upcoming summer games.