There's a huge Easter egg you probably missed in "The Good Place"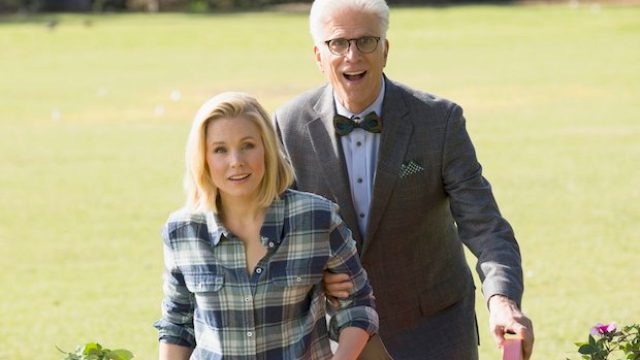 For TV lovers, there's nothing more satisfying than discovering an unexpected Easter egg within an episode, referring to another show, an inside joke, or a character's future. It's like a gift from the showrunner to the viewer that says, "This thing you love? I do it all for you."
And no showrunner is as generous or wonderful as Mike Schur. We know him as Dwight Schrute's cousin Mose, but also for his work in the writer's room of SNL, The Office, Brooklyn Nine-Nine, and creator of Parks and Recreation – as well as his newest TV gem, The Good Place.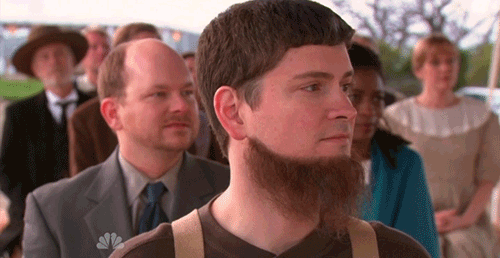 The Good Place is already a huge hit, because everything Schur touches turns into comedic gold, AND because the afterlife-based premise spun into a quirky moral journey for Kristen Bell's character is impossible not to adore.
We're only three episodes in, and according to a recent interview with Schur on Vulture, there's an Easter egg hidden in the pilot that fans of The Leftovers should be able to track down. The inside clue serves as a thank you from Schur to Damon Lindelof, creator of The Leftovers and LOST. Schur says in the interview that he took Lindelof out to lunch to discuss the premise of The Good Place before pitching the idea to NBC, and Lindelof was incredibly helpful.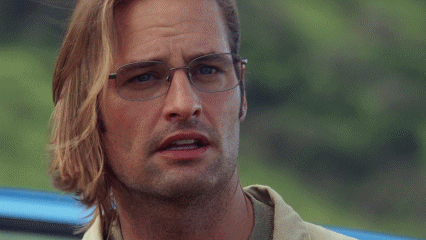 "He gave me this really nice, wind-in-sails boost. It was a very formative thing for me because I admire him so much as a writer, as a thinker. If he was positive about the idea, that was a big hurdle for me to get over — just having Damon say he thought the idea was viable," Schur told Vulture.
Schur added, "There is a Leftovers Easter egg in tribute to Damon's very kind help in the pilot. I won't say what it is. But if you find it, kudos to you."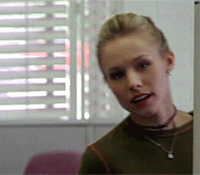 I'll be honest here – I couldn't find it. Uproxx made a guess that it's the shrimp Bell's character put in her bra and took home… being that they were actual leftovers. And as of now, Reddit doesn't have the answer either.
Who knew Schur could stir up a bigger mystery than the creator of LOST? That should tell you just how freaking brilliant he is.
If you happen to find it, please tell me what it is. Because I'm pretty sure I won't be able to sleep until I know.