There's going to be a traveling "Downton Abbey" exhibit, Dowager Countess not included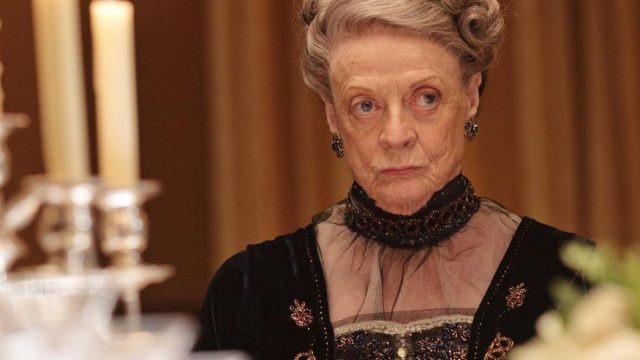 When Downton Abbey began airing on PBS and the BBC in 2010, fans were enamored not only by the glamorous drama that engulfed the aristocratic Crawley family but also by the stunning sets and costumes from the British drama. When the series ended its run in 2015, fans were disappointed to have to say goodbye to Highclere Castle, where Downton was filmed, and the ever-changing fashions worn by the stars.
Now, fans can immerse themselves back in the world of Downton Abbey in a new worldwide exhibit. NBCUniversal International Studios and Imagine Exhibitions have teamed up to give fans of the hit series a whole new experience with their world tour of Downton Abbey: The Exhibition, which kicks off in Singapore on June 17th.
The exhibition, which will embark on a multi-year world tour, takes fans inside the world of the Crawleys and early 20th century British life. The tour will feature many of the costumes worn by the cast, from staff uniforms to some of our favorite looks worn by the Crawley women — even the Dowager Countess.
Highclere Castle, which is still firmly standing in Hampshire, England, will not be making an in-person appearance in the exhibition, so fans will have to trek to England to check it out. Hopefully it'll still be featured on some behind-the-scenes video extras.
The exhibition will also explore some of the historical context of the series, from the sinking of the Titanic, which takes place in the first episode of the series, to World War I and the political trials and tribulations of the day.
While not all the dates have been announced, the various locations in the United States are expected to host the exhibition.