There's going to be a Madonna biopic, but the Queen of Pop herself ain't too happy about it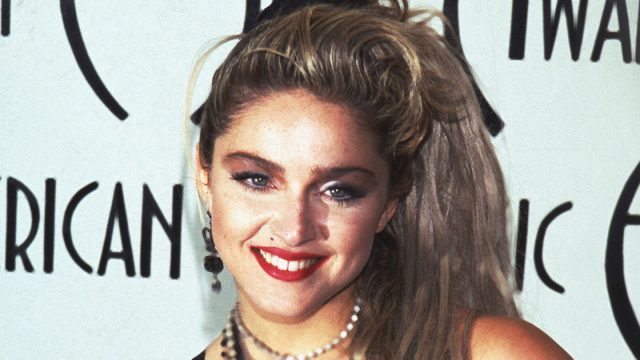 The Queen of Pop herself is finally getting her own biopic, but she ain't too happy about it. Yep, it's been announced that Universal have picked up the rights to Madonna biopic Blond Ambition, however Madonna herself isn't too keen on the idea.
The chatter about a biopic charting pop icon Madonna and her rise to fame has been doing the rounds for a while. In fact, the script for the movie topped 2016's Black List. And while that sounds ominous or bad, it's actually an annual ranking of the best unproduced screenplays in Hollywood. It's safe to say, then, that people are pretty interested in making a movie about Madge.
As The Hollywood Reporter note, Blond Ambition, which was picked up by Universal Pictures, will follow Madonna's career from the early 1980s as the iconic singer works on her debut album, and battles against sexism and misogyny in the music industry. The movie will also see the singer explore a burgeoning romance, as her career begins to blossom.
Attached to the project is Fifty Shades of Grey producer Michael De Luca, with Elyse Hollander having written the script. Given that the movie has only *just* been picked up, we don't know anything about casting, but there are some people *AHEM Sky Ferreira* who we think would be able to give and EPIC rendition of Madonna in her early days.
Despite the excitement around the script and the movie, however, Madonna herself has said that, actually, she ain't too keen on the idea.
Taking to her favorite medium Instagram, the singer, who recently adopted two children after completing her recent "Rebel Heart World Tour," alluded to the fact that she felt like the movie was "a disease in our society." 
"Nobody knows what I know and what I have seen," she wrote. "Only I can tell my story. Anyone else who tries is a charlatan and a fool. . "Looking for instant gratification without doing the work. This is a disease in our society. ✍️"
Eek!
While we don't think that Blond Ambition will be as tragic as the recent Britney Spears biopic, which aired earlier this year, it seems that Universal and those attached to the project won't have the Queen of Pop's blessing going forward.
Of course, Madonna is the only true authority on what occurred in her early life living in New York in the '80s, but we're still kinda interested to see how Blond Ambition turns out. She is an icon, after all.