An actual Corgi Con just happened, NBD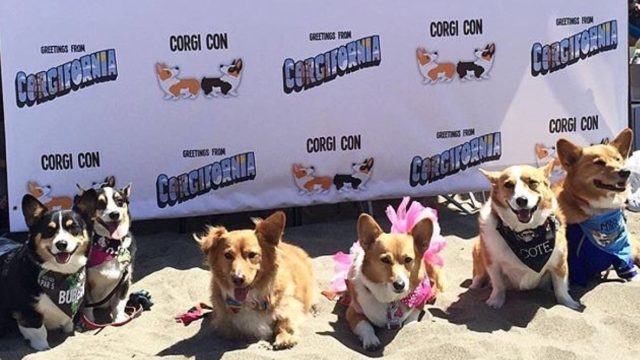 Be still our corgi-loving hearts! An actual Corgi Con just happened in San Francisco, California, and we can't imagine a more amazing event. Forget Comic-con. Who needs superheroes when we've got corgis??? 800 of them, to be exact.
The awesomeness went down last Saturday at Ocean Beach, and included a gigantic group photo, a costume contest (natch) and corgi races. Basically, it was the Olympics of cuteness.
Corgi Con began in 2013 with a just a few furry participants and has grown exponentially. BECAUSE CORGIS, you guys.
The event now takes place twice a year and is a fundraiser for various pet rescue organizations. Last Saturday's Corgi Con benefitted Corgi Aid and Queen's Best Stumpy Dog Rescue (which we crown best pet rescue name of all time).
But wait. What if you don't actually own a corgi? (The horror!) No worries. Corgi Con is for everyone. According to Cynthia Lee, founder of Corgi Con, "You don't have to have a corgi to come out, you just have to have a love of corgis."
That's it. We're already marking our calendars for the next one! We need this in our lives. NEED.
You can learn more about Corgi Con here.