There's an entire other part to the Too Faced x Kat Von D collab and it is BEYOND adorbs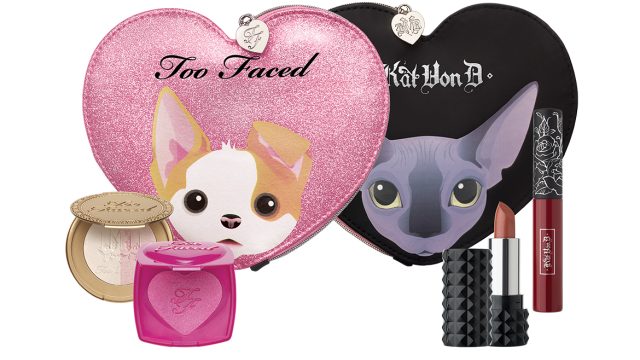 Yes, we know it seems like we can't stop talking about the Kat Von D and Too Faced beauty collab, but you guys, it's just too good to be true, and the countdown is seriously on! We're dying of anticipation! Don't lie, we know you are too. We've seen swatches of their palettes, Kat has given us a preview of what her shadows are going to look like, and it's all going to be to die for. Turns out, there's more! Our greedy little beauty hearts might not be able to take this news, but we've finally gotten a glimpse of the Cheek and Lip Makeup Bag!
First things first, the art on the pouch is amazing. It has a sketch of Kat's cat, Piaf, on one side, and a sketch of Jerrod's dog, Clover, on the other side!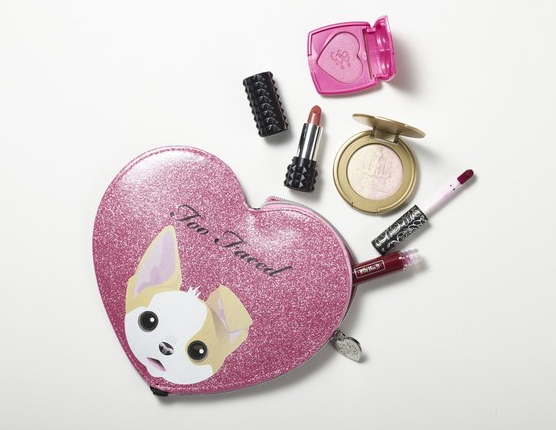 Just stop.
The bag contains mini-versions of each brand's most famous products, in new shades!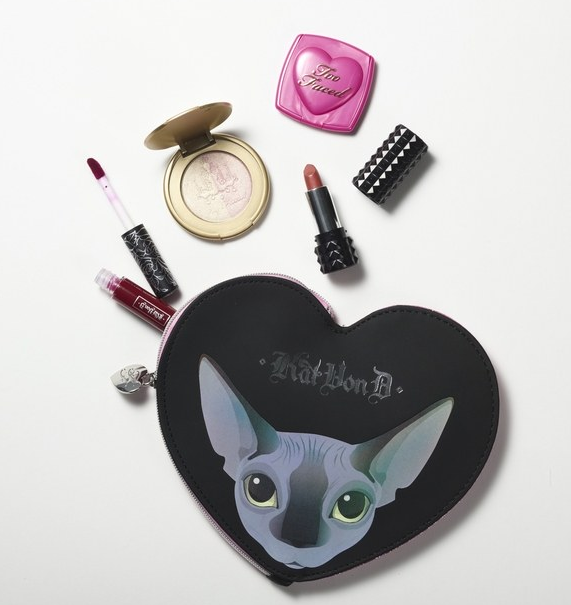 The new products include Too Faced Love Flush Blush in So Happy Together, a Kat Von D Everlasting Liquid Lipstick in XO, a Studded Kiss Lipstick in Muse, a Too Faced Candlelight Glow Highlighting Powder in Rosy Glow! We don't deserve this.
Clover agrees.
Has this new information made you even more desperate to get your hands on your own kit?
Every little nugget of new information they send our way is a gift from the heavens.
https://www.instagram.com/p/BMUort6BRbv
They've seriously included everything we need and we can't wait for its release!
The Too Faced x Kat Von D collab is set to be released at Sephora on December 26th in the US and Canada, and everywhere else on Valentine's Day of next year. So get ready!