There's an actual PINK LAGOON in Mexico that you'll honestly never want to leave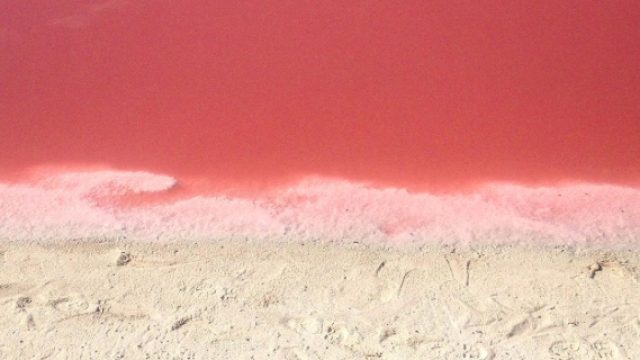 If you thought your summer vacay photos were top notch, prepare to be filled with envy, because we just found your new fave summer selfie inspo. Because there is literally a stunning pink lagoon (yes, actually, truly pink) in Mexico, and you'll want to see it like, yesterday.
Located in Yucatán, the ridiculously pretty scene can be found in a fishing port with just over 1,000 inhabitants called Las Coloradas.
https://www.instagram.com/p/BI6WDHWgjg6
There is actually a scientific reason why the water is pink.
According to AFAR, the water gains its pink hue as a result of microscopic algae, which seem to have a thing for adding a ~unique spin~ to the blue we've come to expect from water.
Regardless, it's seriously so beautiful.
https://www.instagram.com/p/BI8b1EdB8zO
Look at that unique glimmer.
The pink lagoon just looks so calming.
We'd rather think it's magic than algae.
The water also contributes to the salt mining in Yucatán
https://www.instagram.com/p/BIqJf6Xgheg
Functional *and* super pretty.
We're totally dying to check it out for ourselves.
It's practically sparkling!
But the photos alone are stunning enough to impress.
Literally one of the most beautiful things we've *ever* seen.