There's actually a job called "Lip Editor in Chief," and Smashbox hired the coolest makeup artist for it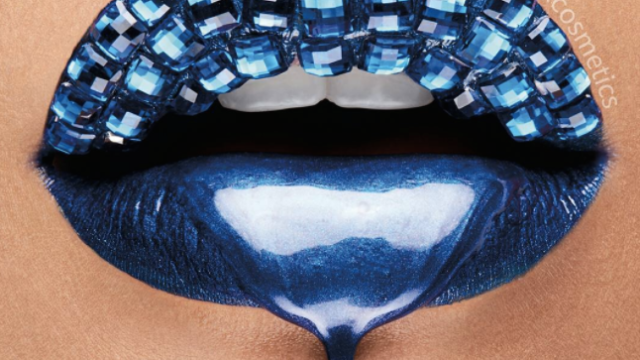 When it comes to ultra-cool beauty brands that must be amazing to work for, Glossier, Milk Makeup, and Smashbox are just a few that come to mind! We may never know what it's like to work for them, but makeup artist Vlada Haggerty has joined the ranks at Smashbox as their "Lip Editor in Chief"  — and we are dying with jealousy. Has there ever been a more aggressively cool job title? We think not.
You may have heard of Vlada as the makeup artist who sued Kylie Jenner for stealing her signature style for her lip kit, but you should know her as an innovative artist who is sure to shake things up with her new 18-month contract position at Smashbox!
It looks like Vlada's first project will pertain to Smashbox's upcoming Be Legendary Liquid Lipstick collection. The MUA posted a pic of lips adorned with what appears to be their thrilling blue shade!
It's no secret that big makeup brands are collaborating with "influencers" to help keep their brands up-to-date and relevant in today's fast paced beauty world. It makes sense that Smashbox would tap into that by working with a well-known artist who has a huge following and just so happens to be an expert on all things having to do with liquid lipstick.
Vlada will be heavily involved with pretty much everything having to do with Smashbox's lip products. From deciding on new shades, creating videos, trend forecasting and more, Vlada and her impeccable taste will have a hand in it all.
That sounds like a dream job if we ever heard of one!
We're so curious to see what kind of fantastical lipsticks Vlada and the Smashbox team will cook up during their 18-month partnership. We have a feeling it's going to be super impressive and utterly creative!