There's a "Powerpuff Girls" makeup collection with Peripera, and we want it all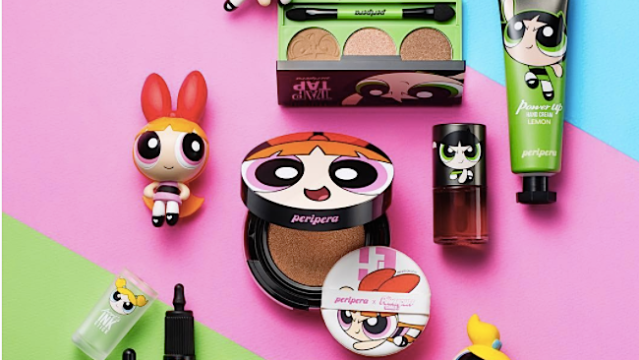 Full disclosure, we are singing the Powerpuff Girls theme song right now at the top of our lungs and we are so excited to hear that there is a makeup collection inspired by our favorite cartoon! If you aren't familiar with the crime-fighting trio that manages to get it all done before bedtime, flip over to Youtube or Cartoon Network and fall in love for yourself! The '90s were chock-full of girl power, and so it is only fitting that with a revival of the show we also get a grown-up Powerpuff Girls makeup collection to feed our nostalgia.
Professor X created Blossom, Bubbles, and Buttercup our of sugar, spice, everything nice (and a little bit of chemical X)- but Korean beauty brand Peripera has created this line from pure dreams.
The collection was released in South Korea, and at amazing price points for a licensed collection!  The limited-edition collection was released on November 21st of last year, and select items are available at clubclio-en.com!
This hand cream translates to a "beauty weapon" that fights winter dryness, we need it!
How cute are the Powerpuff Girl-inspired tubes?
Those inky mascaras and shadow palettes are must-haves!
How amazing would it be to terrorize our S.O.'s with those adorable sleep masks? They come free with the purchase of the mascara!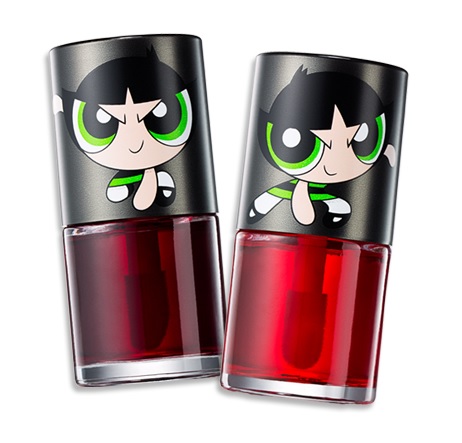 This non-sticky lip tint is inspired by fruit juice staining your lips, but lasts for hours! It totally reminds us of Benefit's lip and cheek stain!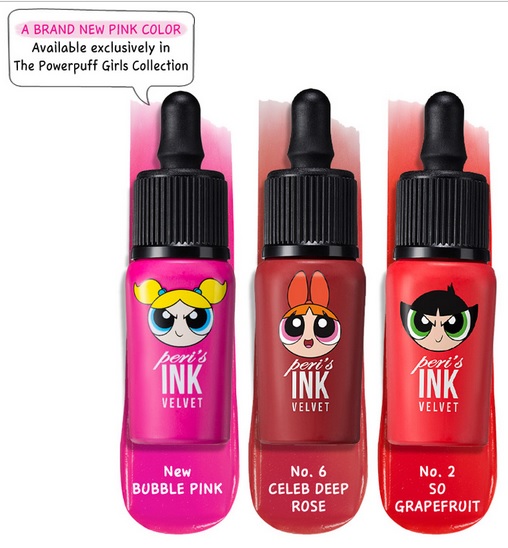 These super soft lip stains leave an airbrushed like finish — we totally need ALL three of them!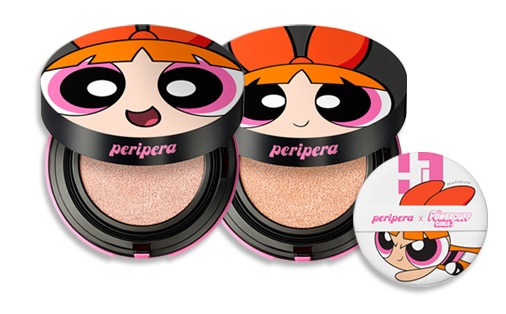 This face powder comes in both Pink Ivory and Pink Beige and is meant to veil your skin like a pink-toned Instagram filter, but IRL. It comes with a super cute POWDER-puff, and it you want Bubbles or Buttercup instead of the Blossom it comes with, puffs are sold separately for $7.
The box sets based on each character are TOO CUTE!
It's official: WE NEED THE ENTIRE POWERPUFF GIRLS COLLECTION!