There's a Kylie Jenner pop up shop and we cannot contain our excitement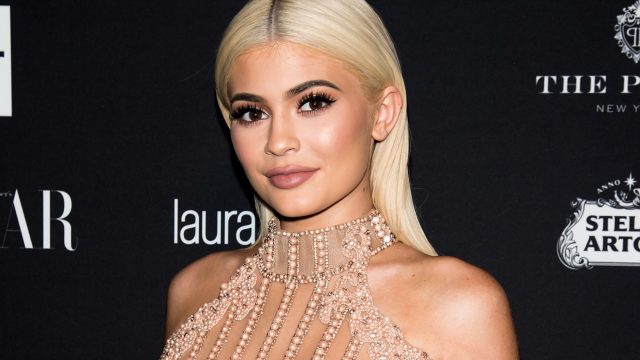 Kardashian junkies and lip kit fans rejoice: Kylie Jenner has a pop up shop and it's just in time for the holidays! The 19-year-old makeup aficionado has been super busy lately. Between releasing a ton of new makeup and collaborating with her big sis Khloe Kardashian, Kylie Jenner has been on her grind.
And now, after what feels like ages of her posting cryptic hints at a brick and mortar store, Kylie's finally launching that shop. Located in Canoga Park, California at Westfield Topanga, Kylie's store will open on Friday, December 9, and remain open until supplies last. If Jenner's lip kits serve as any precedent, the store is going to sell out pretty fast.
The pop up shop, which will feature Kylie's full range of makeup and limited edition holiday gift sets, will have flexible hours to provide eager shoppers with ample opportunity to snatch up tons of Kylie Cosmetics.
https://www.instagram.com/p/BNASe1EDkj5
Just because this is a temporary pop up shop doesn't mean that total care and attention to detail wasn't considered when designing the store. The inside of the pop up was designed by Kylie Jenner herself and will mimic the style of Kylie's personal bedroom. Even the furniture will be the same. Because no one can outdo Kylie Jenner, there will also be special merchandise disguised as Christmas tree ornaments and the whole vibe will be Jenner-Kardashian fabulosity. This store sounds like makeup paradise. BRB while we buy our plane tickets to California post-Turkey Day.
Time is ticking until Kylie Jenner's pop up shop opens and we can all delight in the wonderful joy of seeing Kylie Cosmetics in the flesh. Although we want to be optimistic and hope that the entire store doesn't sell out in just minutes, we have a feeling that makeup lovers will be lining up in order to get their hands on Kylie Jenner's full range of makeup. So as with any new release of Kylie Cosmetics: may the odds be ever in your favor.