This is why there will never be a "Friends" revival, and could we BE any sadder?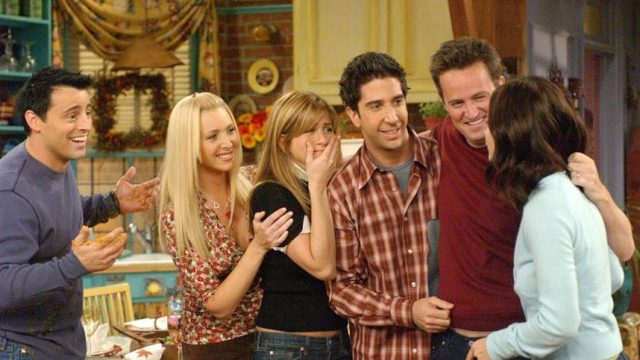 "I think that's the best news I've heard since LaPooh died!" Like Rachel, we're kidding. According to David Crane, a Friends revival is not happening. And we're super bummed! Crane, alongside co-creator of Episodes/real-life partner Jeffrey Klarik, recently broke the news to Entertainment Weekly.
As reboot culture gains more and more popularity, fans often wonder if Friends will come back. But Crane essentially just put the idea to bed for good. Hey, at least we had a great 10-season run. Friends almost never existed in the first place!
And we've also been treated to various mini Friends reunions through the years.
But, now, we guess our hopes are really dashed for a Friends reboot.
As Crane and Klarik got to chatting about the current state of television, EW carefully asked if Friends would ever come back. It was a hard and fast "no" from Crane.
"We did it, and it's done, and we did it right."
There is literally no disagreeing with that in the slightest. But it doesn't stop us from being sad.
It is natural to crave what we know, what we grew up with.
After all, we miss relating to Rachel Green's 20-something issues. We miss Phoebe Buffay, arguably the best character on the show. We miss them all together, hanging out and drinking coffee and being way too quick-witted to be realistic!
But we respect the right to not revive the show. As Crane said, they did it and they did it right. As much fun as it would be to see a grown-up Emma and Ben; to see how the Geller-Bing twins turned out; to see if Joey would still save a meatball sub in a shoot-out — it's better this way.
When shows just end and stay, well, ended, there's no room for disappointment. If you're still bummed, remember these wise words from Phoebe: "Aww, I know it's LaPooh now, but it'll get better."
Okay, BRB, going to watch Friends from the beginning again.
The season finale of Episodes premieres this Sunday on Showtime!