J.K. Rowling says there will be a total of five "Fantastic Beasts" films, and we can't even
Are you excited about Fantastic Beasts and Where to Find Them? You should be. J.K. Rowling, best known (of course) as the author of the Harry Potter books, is dipping her toe into screenwriting, and this film will be her debut. Warner Brothers will be releasing the first film, which will hit theaters on November 18th.
https://www.youtube.com/watch?v=YdgQj7xcDJo?feature=oembed
Looks cool, right?
Well, good news — Rowling just said that she's planning on making five films total.
"We always knew it was going to be more than one movie, and we said a trilogy as a place holder.... but I've done the plotting properly and I'm pretty sure it's going to be five movies," she announced at a promotional event.
Harry Potter film fans might be happy to know that David Yates, who directed four films from the series, will be directing both the first Fantastic Beasts film as well as the sequel. And who knows? Maybe more than that. Of course, many fans of Harry are already excited about Rowling's new set of films — in a way, they're connected. Fantastic Beasts is both a spin-off and a prequel.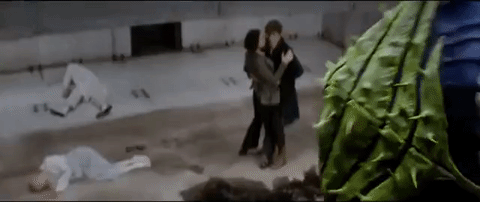 So, the real question is — have you bought your tickets yet?