There were several major snubs in the 2018 Golden Globe nominations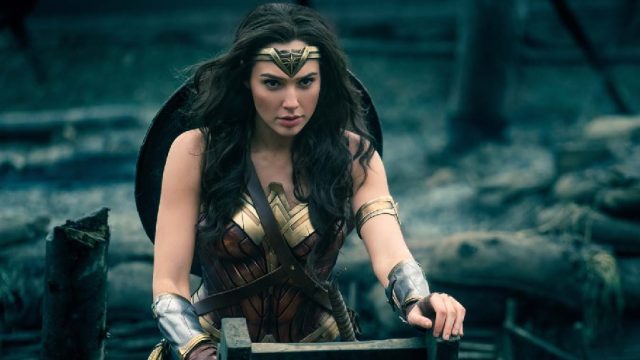 While some incredible movies and televisions shows were honored with nominations, many potential nominees got snubbed by the Golden Globes this year. Unfortunately, not everyone can be nominated. But there are a few notable omissions that we can't help but notice.
For example, while it's been sweeping up at the Emmys, Veep failed to grab a Golden Globes nomination. It's pretty surprising, as the HBO show — led by Julia Louis-Dreyfus — has been recognized as a hit for quite some time. In fact, during the six seasons that the show has been on air, it has never gotten a Golden Globe. Since its seventh and final season is expected to air in 2018, fingers crossed the show can land a trophy next year.
Speaking of wonderful women getting left out of the list of nominees, Wonder Woman failed to get any recognition. This is a huge shock, since the film — directed by Patty Jenkins — was a big hit for DC Comics. Wonder Woman also managed to make Gal Gadot, who was previously featured in the Fast & The Furious franchise, a household name.
Leaving Jenkins off the list was a huge snub, as women directors often don't get the credit they deserve. This year's list, which includes Guillermo del Toro, Martin McDonagh, Christopher Nolan, Ridley Scott, and Steven Spielberg, could have been a bit less stale with Jenkins in the mix.
Jenkins wasn't the only director snubbed — Greta Gerwig, who directed the film Lady Bird, was also left off the list. While the screenplay and film were nominated, Gerwig didn't secure a position among the five men chosen as best director candidates this year. false
Many people are also eyeing Jordan Peele, who was left off the nominee list for both writing and directing Get Out. While the film itself is nominated in the "Comedy or Musical" section, Peele still should have gotten recognition for creating such a game-changing (and conversation-starting) story.
As you might recall, Chance the Rapper actually bought out tickets to a theater showing the film in Chicago so that anyone who wanted to see it would be able to catch it for free. That gesture speaks loudly, and because the film resonated that strongly with so many people, Peele should have gotten a nod. At least the film's star Daniel Kaluuya was nominated for best actor.
Finally, it's upsetting to see that Kumail Nanjiani didn't make it into the running this year. There were rumors that his film The Big Sick would make it into the lineup of Golden Globes nominees, but both he and his movie were snubbed. false
While these artists didn't get recognized by the Hollywood Foreign Press Association, at least we can appreciate them on our own.