There might be a *new* new "Willy Wonka" movie coming, and we're not sure how to feel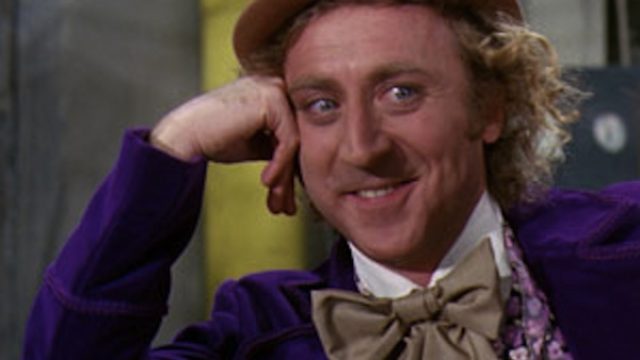 Our inner-child is extremely conflicted right now, because there might be a brand new Willy Wonka film coming our way.
Warner Bros. have sealed the deal with the Roald Dahl estate for the rights to the Willy Wonka IP. Roald Dahl authored Charlie and the Chocolate Factory (1964) and Charlie and the Great Glass Elevator (1972), and Willy Wonka appeared in both novels.
The novels inspired the classic Willy Wonka & the Chocolate Factory (1971) and the less-well-received Charlie & the Chocolate Factory (2005). Warner Bros. is rumored to be planning a film focused on Willy Wonka and his early adventures, although it WON'T be an origin story.
Honestly, we're not sure how to feel about this one. Part of us is STOKED to get to go on another adventure with one of our childhood favorites, and another part of us doesn't want anything to potentially mar our love for the character. We guess only time will tell on this one…
The team hired to work on the latest Willy Wonka adventure consists of several people who know their way around a great fantasy: Fantastic Beasts and Where To Find Them producer David Heyman and The Secret Life of Pets screenwriter Simon Rich.
Michael Siegel, the manager of the Roald Dahl estate, will produce alongside Heyman.
It's too early to know when the film is expected to hit theaters, but stay tuned to find out when you can grab your golden ticket (or totally boycott, whichever way you feel) about this).