All the YAY: There's going to be a documentary about legendary makeup artist Kevyn Aucoin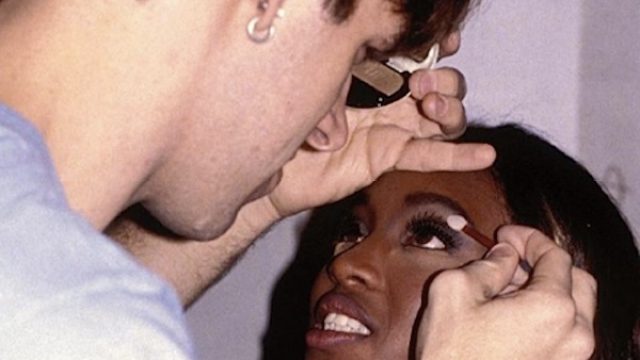 Even if you don't know the story of makeup artist Kevyn Aucoin, you've likely seen his name splashed across his eponymous makeup line at Sephora.
https://www.instagram.com/p/BJf9vA-hOp-
Or perhaps you know him as the author of legendary beauty books Face Forward and Making Faces.
https://www.instagram.com/p/BGXTPV1pKc6
Either way, the man is a legend. And now, at last, Aucoin's story will be at the center of a documentary about his life.
Makeup artist and actress Tiffany Bartok announced this week that she's directing a film about the late artist, Larger Than Life: The Kevyn Aucoin Story. Bartok told The Hollywood Reporter,
"I was a fan and his work greatly inspired my own. As a filmmaker, researching his personal and professional life, I became fascinated by its layers and complexities. And how strongly those around him were affected by the loss of him."
Aucoin, who was an outspoken gay man before it was ever safe to be one, died in 2002 at age 40 from liver and kidney failure caused by overuse of prescription drugs (he suffered from a painful pituitary tumor).
Many of fashion's biggest stars who worked with Aucoin have signed up to be a part of the film, including Naomi Campbell, Cindy Crawford, Linda Evangelista, Kate Moss, Paulina Porizkova, Amber Valetta, Veronica Webb, and Christy Turlington.