We now know the theme for this year's International Women's Day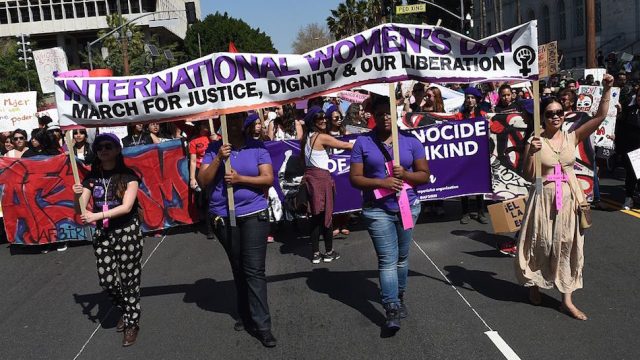 We think women should be bold every day, and now all women have a really good reason to step up and be fearless. That's because the theme for International Women's Day 2017 is #BeBoldForChange. And no matter your gender, you can take action to make March 8th a day of a equality for all — this and every year.
On the official International Women's Day (IWD) website, the organizers explained why they chose the theme of being bold for 2017:
"For International Women's Day 2017, we're asking you to #BeBoldForChange. Call on the masses or call on yourself to help forge a better working world — a more inclusive, gender equal world."
To put the idea of being bold into action, the International Women's Day organizers have provided five areas that you can focus on you to make a change. They are: Challenge bias and inequality, campaign against violence, forge women's advancement, celebrate women's achievement, and champion women's education.
If that still sounds too obscure for you, don't worry. There are also specific suggestions on what you can do to help make these goals a reality.
For example, if you choose to be bold by campaigning against violence, some ideas from International Women's Day are to "challenge those who justify perpetrators and blame victims" and "volunteer your help at a local charity."
Of course, you can be bold in any positive way that you see fit. But these concrete actions help focus the efforts of everyone during International Women's Day and keep the theme of #BeBoldForChange top of mind.